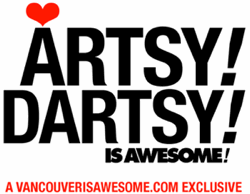 Greetings Vancouver is Awesome readers! We here at Artsy-Dartsy are proud to be contributors to VIA. A brief background on us: We are Linus and Denise. So pleased to meet you! We love art and design, hence we started a website called Artsy-Dartsy.com to help people like us find out about art and design events in our awesome city of Vancouver!This week there are tons of great events happening. For the full listing please head to Artsy-Dartsy.com.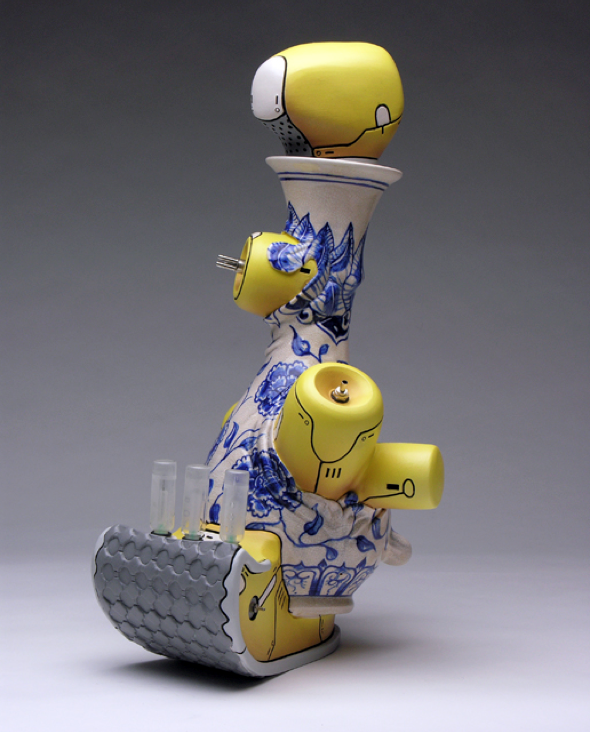 There are a lot of great shows opening this week which makes it really hard to pick one. Gallery Jones has a new show this week featuring Dirk Staschke & Brendan Tang: New Ceramics. We initially discovered Brendan Tang at the Vancouver Art Gallery during the How Soon is Now show of 2009. We found it refreshing as Brandan's lastest work combines traditional Chinese Ming dynasty with modern techno Asian element fused together. Dirk Staschke's work is based on the human figure and references sculptual history and contemporary culture. New Ceramics opening reception is Thursday, Jan 14, 6-9pm.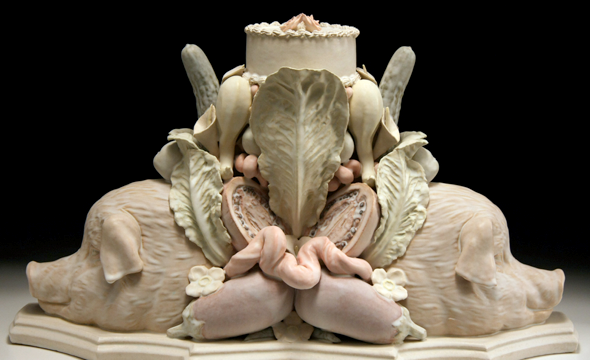 Brendan Lee Satish Tang was born in Dublin, Ireland of Trinidadian parents, and is a naturalized citizen of Canada. Tang has exhibited in juried and invitational shows in Canada and the US, including at the Vancouver Art Gallery, the Ottawa Art Gallery, and the Kentucky Museum of Art and Craft. His professional practice has taken him to India, Japan and Trinidad, and he has lectured at conferences and academic institutions across Canada. Tang's work has been featured in printed publications such as Hi-Fructose and FUSE, and prominent blogs including Boing Boing. His education includes the Master of Fine Arts degree from Southern Illinois University Edwardsville, and the Bachelor of Fine Arts degree from Nova Scotia College of Art and Design. He currently resides in Kamloops, British Columbia.
Dirk Staschke is an instructor at Emily Carr University of Art and Design and his work has been collected by the prestigious Icheon Museum in South Korea, as well as the American Art Museum at the Smithsonian and the Museum of Fine Arts, Houston. Staschke creates bountiful sculptures that do not avoid the unsavoury realities of excess and consumption. His work beautifully balances pleasure and discomfort.
Other Notables: Jeremy Crowle: There in Spirit is at W2 Perel, MOV's Art of Craft opens, & the Blanket Gallery presents Audrey Capel Doray. Please see Artsy!Dartsy! for details on more opening receptions.