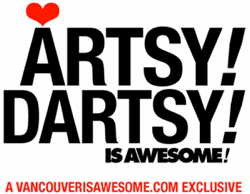 Vancouver has a vibrant art and design scene. It is our mission to make this stimulating world accessible to everyone.Artsy!Dartsy! is Vancouver's online Art & Design event guide. Offering comprehensive event listings since 2008, the site is updated daily to promote current and upcoming exhibits, lectures and shows. It is a resource for casual art-goers, industry professionals and tourists. With a user-friendly format, information is sorted by media, venue, schedule and location as well as handy street maps.For the full listing please head to Artsy-Dartsy.com.
.
Catalog Gallery presents Deals & Steals: Hand Painted Signage by Dan Climan
Opening Reception: Thursday, Jul 21, 6-late
Dan Climan is a new school old school sign painter among other things. You may recognize his work from the lastest cool place to open up in Gastown, Save On Meats.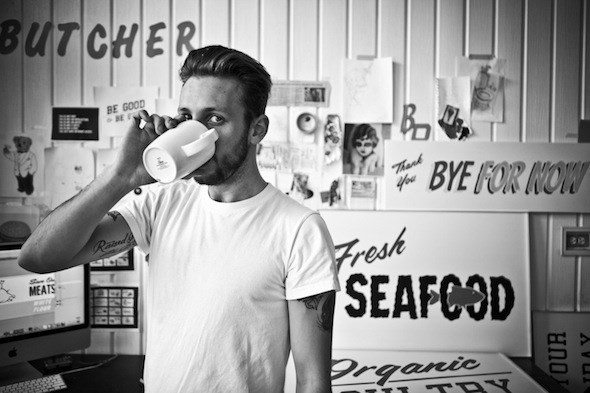 Photo: Adam and Kev Photography
Dan Climan was born in Montreal in 1987, The same year as the introduction of Air Max technology. Artist/illustrator, Dan Moved to B.C. in 2007 and in 2010 received his BFA from the Emily Carr University.
All photos and images are from Dan's website and tumblr. See more of Dan's work here: http://dancliman.com/
.
Other Notables: Blim Night Market at Broadway and Main is happening Saturday as part of a Livable Laneways celebration and if you are interested in our city's architecture AIBC Architectural Walking Tours are happening all summer for $10! See website for schedule. Check out our Opening Receptions post for more goodness this week.