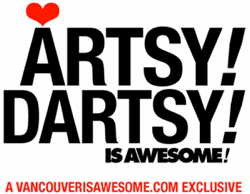 Greetings Vancouver is Awesome readers! Artsy!Dartsy! is Vancouver's online art & design event guide. Offering comprehensive event listings, the site is updated daily to list current and upcoming exhibits, lectures, and shows.It is a resource for casual art-goers, industry professionals and tourist. With a user friendly format, information is sorted by media, venue, schedule and location as well as handy gallery map.We welcome tips and media releases! For the full listing please head to Artsy-Dartsy.com.
The Waldorf has held-over their New Year's Eve Five Secret Worlds peep-show where five hotel rooms have been transtormed with intricate sets, lives girls, lights and video treatments.
Friday, Jan 7, 7pm-12am @ the Waldorf Hotel
The concept for this exhibition was developed by Thomas Anselmi and Ronan Boyle. The pair, alongside Laure-Elaine and Frances Lawson (also contributors in the exhibition), collaborate on the project MIRROR. Using live and recorded media to create a kind of pyschosexual postmodern cabaret, the aesthetic of MIRROR is deeply rooted in the sounds and sights of erotic art and cinema. By embracing the artificial and sentimental, MIRROR reflects the transitory, spectacular world of endless commodities, sex, advertising, and tabloid violence.
The lingerie in the exhibition was designed by The Lake and Stars and styled by co-founder Maayan Zilberman. Formerly a Vancouver resident, she is now based in New York City where her line is designed and manufactured. The Lake and Stars is a Victorian euphemism for a woman's skill in the bedroom and their intimates balance provocation and humor, intelligence and sensuality.
The night also marks the official launch of a Shop-In-Room that will offer The Lake and Stars lingerie and hosiery, making the Waldorf the only retailer of this acclaimed lingerie line from New York City.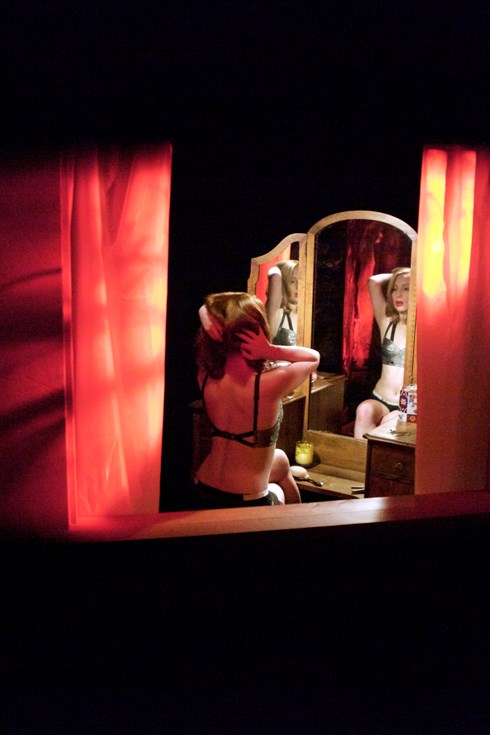 All photography by Alan Chan.