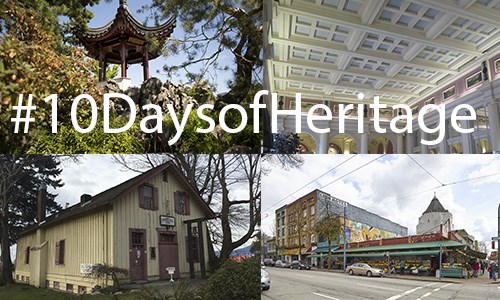 Looking for some free ways to get out and explore the city this summer? Vancouver Heritage Foundation has come up with a fun online series that will inspire you to explore and learn more about our city's heritage.
Follow us on Instagram or Twitter as we post #10DaysofHeritage! Starting August 13th we'll be posting an image a day, along with some interesting history, that helps tell the story of Vancouver's development. We'll also share information on where to find out more so you can keep exploring, and ideas of places to visit to add some heritage to your summer.
Follow us on Twitter @VanHeritage and Instagram @VancouverHeritageFdn to hear about our free resources including information for heritage homeowners, upcoming events and images and stories about our city's heritage places.