Last week we broke THIS story about the Rainblossom public art project launched by some anonymous awesome people in our city, and today we received a farewell letter of sorts...
"Thanks to all the Vancouverites who shared umbrella love with us. After nine days of buoyant bright red, we've harvested the rainblossoms from Spanish Banks and now ask that you share your photos far and wide. Only with your help can we spread the red to our sister cities across the world."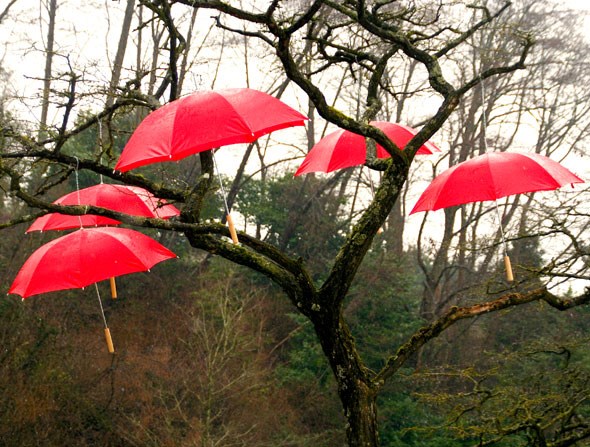 We're looking forward to receiving more anonymous emails from these folks (and others!) who are making whatever efforts they can to make this city of ours a little brighter, and put smiles on more people's faces.