Have you ever looked up at the North-facing clock at the Heritage Hall at 15th Ave and Main Street and thought it was the moon? I've lived in Mount Pleasant for a while now and am still fooled by it every so often on my way home.
As you go further up Main and closer to 16th Ave, the West-facing "moon" on the right is revealed, and for some reason the one on the left has a bluish hue while the one on the right is kinda yellowy. Anybody know why?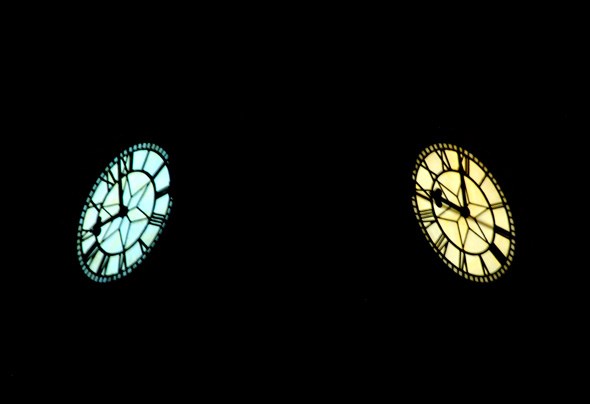 Oh yeah, in one week the Blim Monthly Market will be taking place right below these clocks.