If you read our recent interview with Glee star, Cory Monteith, you'll know that he's a diehard Canucks fan. Cory must be back in town for the holidays because this photo of him with last night's game-winning goal scorer, Kevin Bieksa, showed up on his Twitter after the game.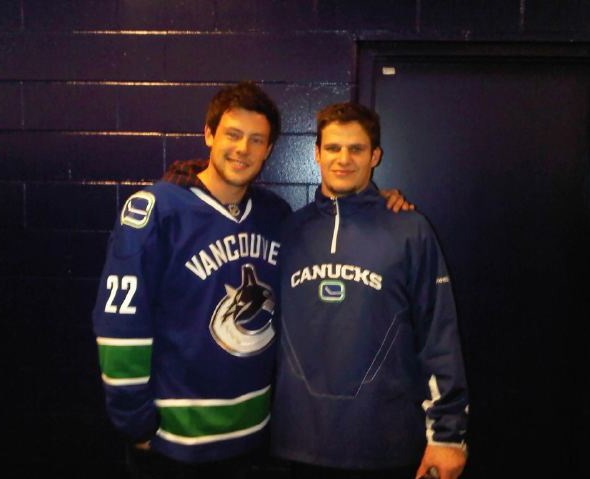 And if you read our interview with him then you'll also remember this photo below of him at the last Kings/Canucks game last season, the one where we took LA out of the playoffs!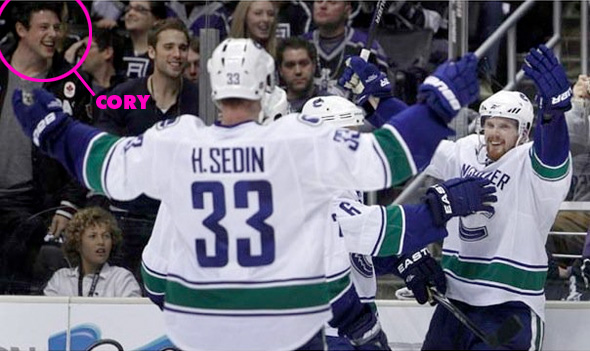 Basically what I'm getting at here is that A: you should read the interview we did with him and B: he should go to every single Canucks game.