Another Canadian athlete is bringing home a medal from the Sochi Winter Games! Denny Morrison won silver in Men's 1000m Speed Skating a couple of days ago and today he won the bronze in the 1500. Congratulations, Denny!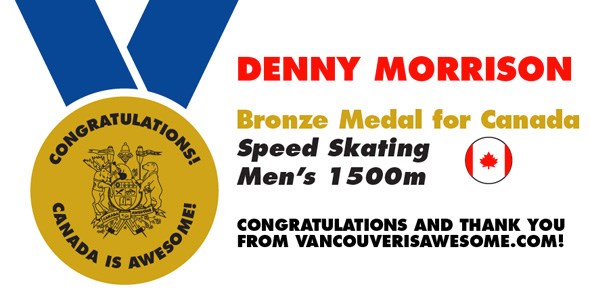 Here at the V.I.A. office (and during our commutes, and time at home) we're not missing a moment of the Sochi 2014 Olympic Winter Games. Thanks to CBC's comprehensive live coverage on Optik TV, we can watch, any time on any device.
Learn more at TELUS.com/cbcolympics.