Locals looking for a cheap escape from the rainy weather can take advantage of a final day of sales today.
While many airlines held Valentine's Day sales last week, Swoop is still offering a discount for customers looking to fly in late winter and spring.
Swoop is offering 25 per cent off base fares as part of its Valentine's Day Sale which runs until Feb.16 at 11:59 p.m. It's valid on travel between Mar. 1 and Apr. 30 with promo code "250FF." The airline playfully quips that you should "choo-choo-choose a vacation (for less)," which is a nod to a popular Simpsons episode where Ralph Wiggum asks Lisa Simpson to be his Valentine.
The deal applies to all of the discount carrier's flights, which include already-low fares such as Abbotsford to Edmonton for $40 CAD including taxes and fees and Abbotsford to Winnipeg, Toronto or Hamilton, ON for $49 CAD including all taxes and fees. Travellers can also apply the promotion to the Abbotsford to Las Vegas flight, which starts at $79 CAD.
Highly sought-after, sun-soaked destinations south of the U.S. border appear on the list, too. For example, Puerto Vallarta and Mazatlan start at $199 CAD including taxes and fees from Abbotsford.
But one sunny deal stands apart from the rest.
Residents of the Lower Mainland can fly down to Los Cabos for under $100 CAD including all taxes and fees. Since the promotion offers 25 per cent off base fares, passengers can shave $8.42 CAD off the ticket price (the base fare on the example below is $33.66).
The final ticket price after the promotion is applied will be $91.48 CAD including all taxes and fees.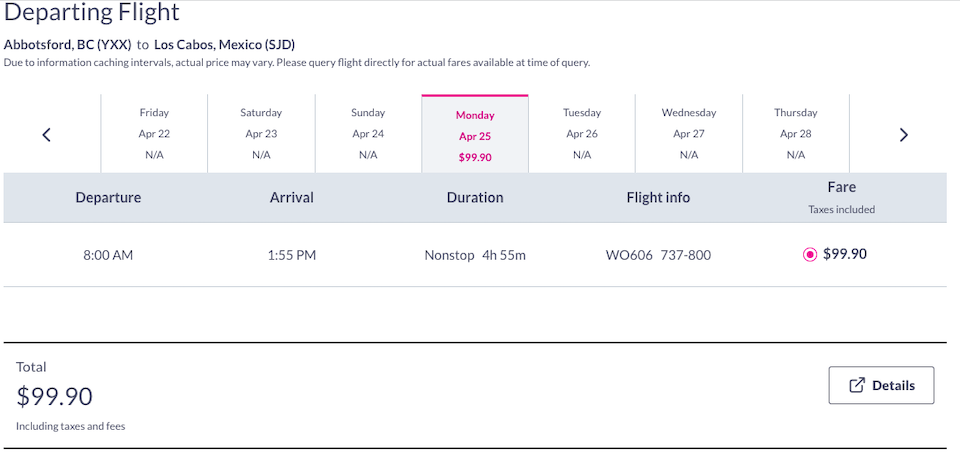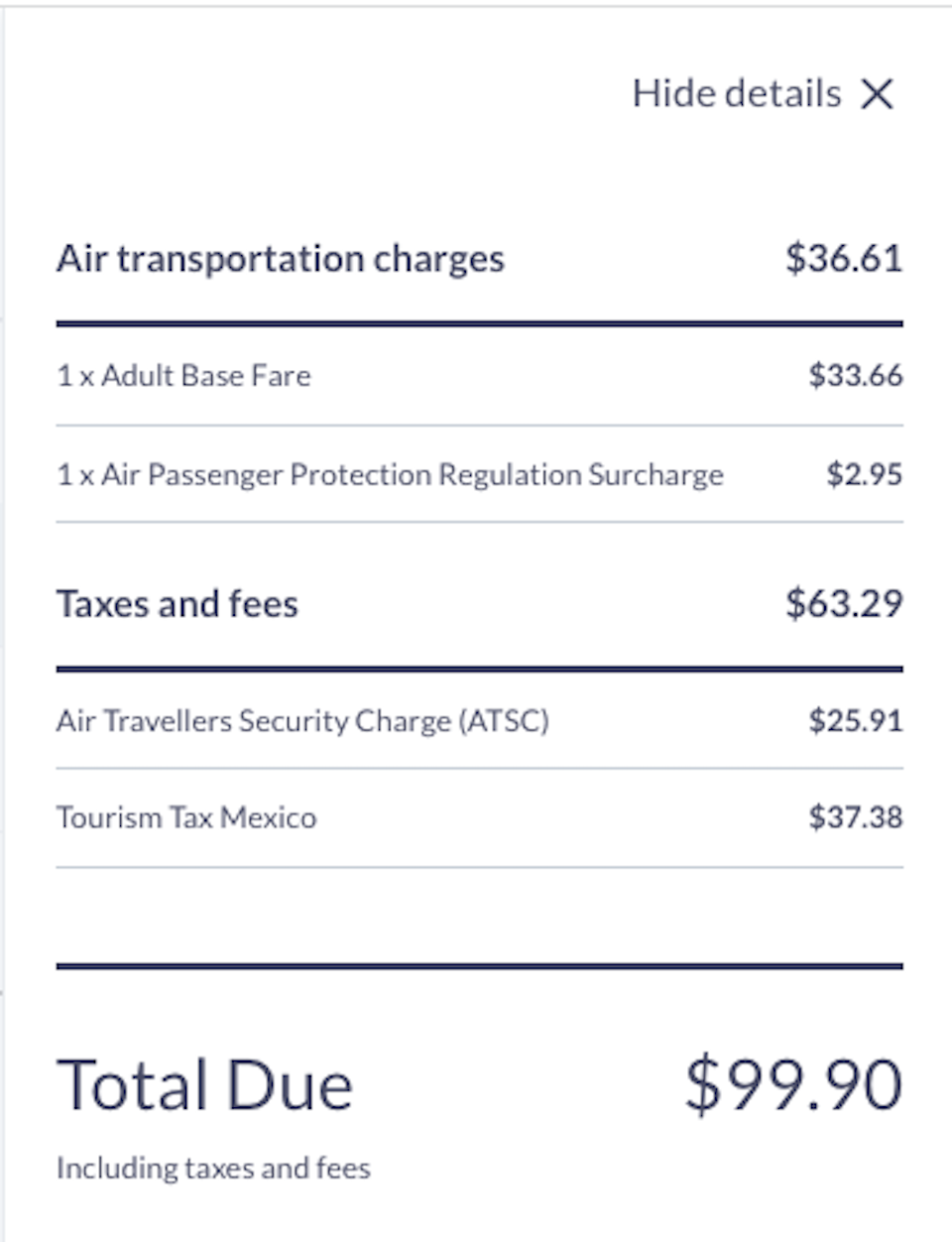 Discover Los Cabos
While it might not be the first thing that comes to mind when you think of Mexico, riding a camel after ripping down a breathtaking beach in an ATV offers one of the more extraordinary adventures you can fit in before noon in a luxurious destination.
Located at the southern tip of Mexico's Baja California Peninsula, Los Cabos offers a range of activities for all travellers to enjoy—and some that are exclusive to the area. While many visitors will simply enjoy lounging poolside in one of the region's exquisite resorts, others will relish the opportunity to explore the region outside of their accommodation.
Mexico's fastest-growing resort area includes the two towns of Cabo San Lucas and San José del Cabo. While each town offers multiple places to explore on foot, there are a few excursions that offer unique ways to soak in the local culture and scenery.
Metro Vancouver residents: What to know about travel right now
Disclaimer: Vancouver Is Awesome does not support travel during the non-essential travel advisory. Many foreign governments are implementing strict travel restrictions due to the spread of the Omicron variant and international transportation options may be limited. As a result, you may have difficulty returning to Canada.