Locals looking to fly to the "City of Angels" on the cheap have several options to choose from this year — but the best deals are booking up fast for the spring and summer.
Canadian low-cost carrier Flair Airlines offers affordable options to destinations across North America, offering some of the best options to Los Angeles for Vancouverites. Instead of flying into the sprawling Los Angeles International Airport (LAX), however, the airline flies directly into Hollywood Burbank Airport (BUR).
While most of the lowest fares for the popular route have booked up for the spring and early summer, there are still some dates showing Flair's ultra-low $99 CAD deal to the popular U.S. destination.

In order to snag a deal well under $200 CAD return including all taxes and fees, you might have to get a little bit creative, as well as flexible with your travel dates. By booking two separate tickets, some options allow you to travel for under $190 CAD including all taxes and fees. For example, a ticket for a flight from Vancouver to Los Angeles on Sept. 6 combined with a separate one for a flight back on Sept. 20 costs $185 CAD all in.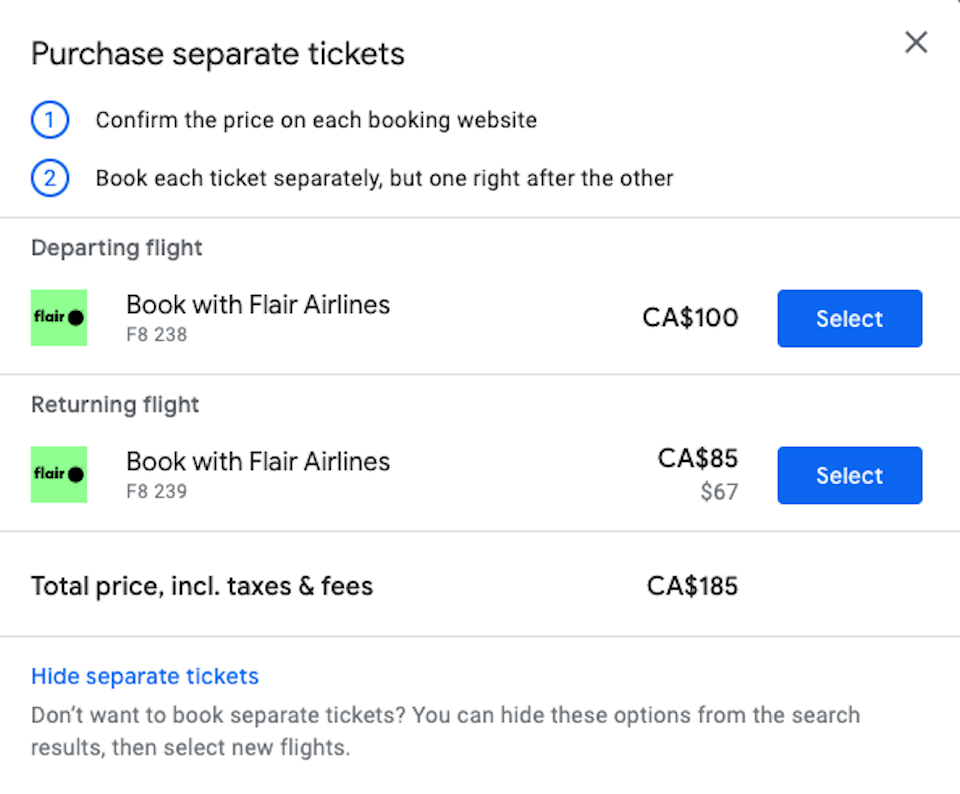 Discover Los Angeles
Los Angeles has an endless number of exciting attractions as well as vibrant nightlife, decadent eateries, and trendy shops. From the Hollywood Hills to beautiful, sandy beaches, there's something for everyone to enjoy.
The sprawling Californian city is best enjoyed by car, however. You should arrange both car rental and accommodation in advance. Many of the most sought-after hotels book up quickly.
Book your flight with Flair Airlines online.
Metro Vancouver residents: What to know about travel right now
Canada dropped its coronavirus testing requirement to enter the country but many health restrictions remain in place following the federal government's announcement.