Locals who are looking to take advantage of low fares out of the Lower Mainland have yet another deal to take advantage of this week.
Flair Airlines is continuing its sales streak with discounts on all Vancouver routes. Customers can get up to 75 per cent off the base fares on all routes that involve the city using promo code: weloveyvr75.
The sale is valid for travel between Feb. 27 - Apr. 30, 2022, and the only blackout date is Apr. 18. The Vancouver-centric savings close at 11:59 p.m. tonight so you need to move fast if you want in on it.
For example, Vancouverites can take advantage of ultra-low fares to cities across the country, such as Toronto for $69 CAD, Calgary for $49 CAD, and Winnipeg for $58 CAD.
But there are deals south of the border, too.
Locals looking to visit the "city of angels" on the cheap may fly down directly from Vancouver for only $89 CAD. What's more, a flight back to Vancouver may cost as little as $26.97 CAD including tax, which means a return ticket will cost just over $110 CAD including all tax.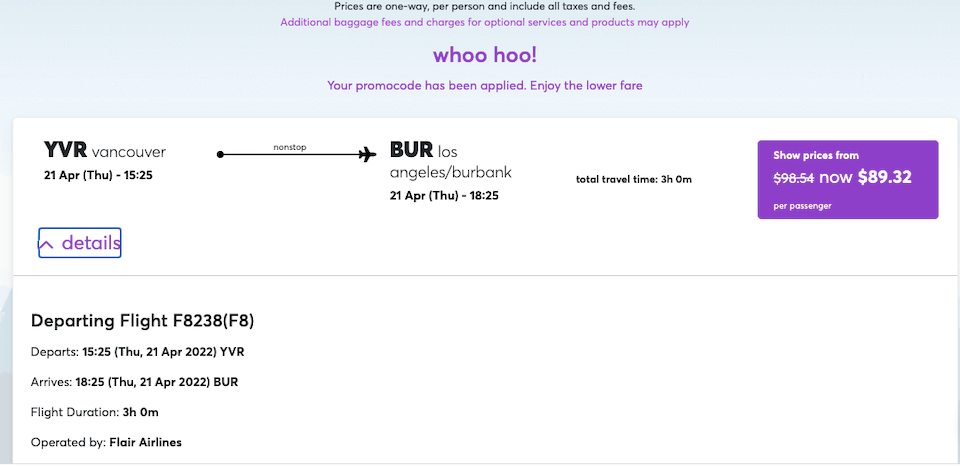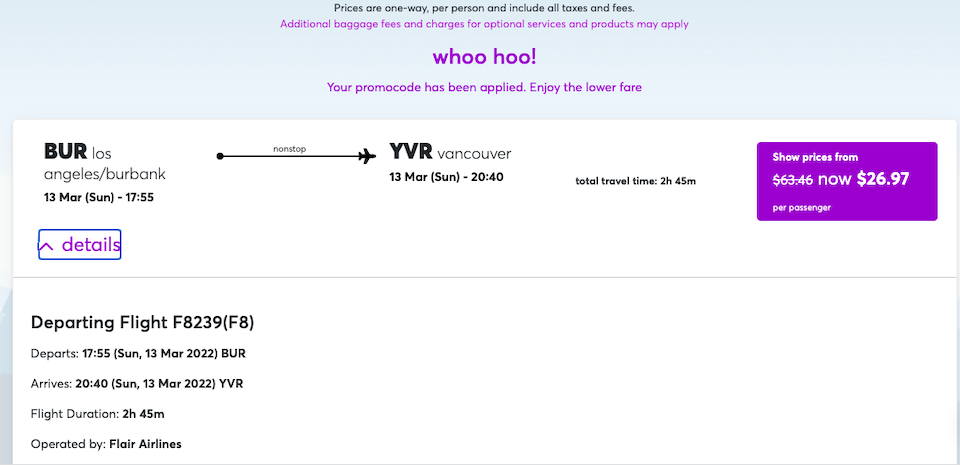 A flight from Vancouver to Las Vegas direct costs a total of $89.32 CAD including all taxes and fees, too.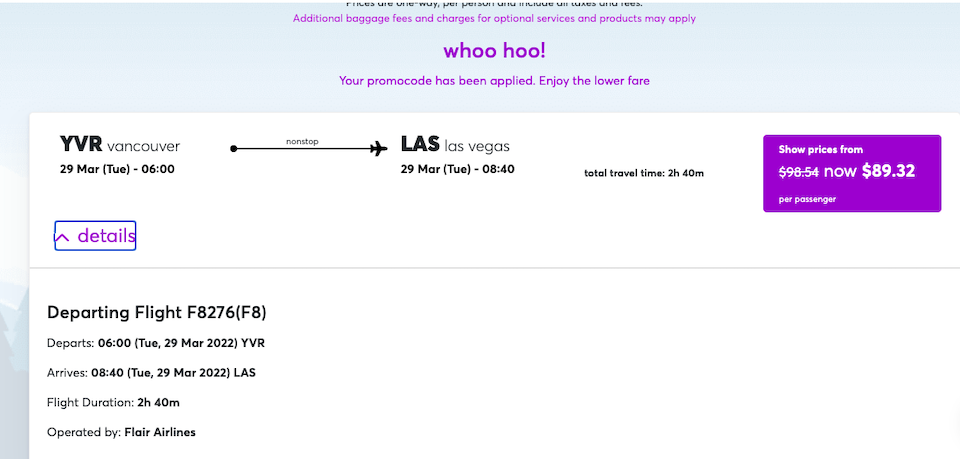 You can browse dates and book tickets with Flair online.
Metro Vancouver residents: What to know about travel right now
Disclaimer: Vancouver Is Awesome does not support travel during the non-essential travel advisory. Many foreign governments are implementing strict travel restrictions due to the spread of the Omicron variant and international transportation options may be limited. As a result, you may have difficulty returning to Canada.