Vancouverites who are keen to get back on the ocean have a few low-cost cruises to choose from this spring.
The Port of Vancouver plans to welcome cruise ship passengers for the 2022 season, which includes numerous Alaskan, Pacific Coastal, Hawaiian, and Transpacific voyages.
While some of the longer voyages cost a pretty penny, there are some shorter itineraries available for B.C. residents who want to enjoy a short getaway.
For example, a four-day Pacific coastal cruise sailing from San Francisco to Vancouver costs a total of $860.52 CAD including all taxes and fees for an interior stateroom for two. That price breaks down to $430.26 CAD including all taxes and fees per person.
Not only does that cost include your transportation on a beautiful five-star vessel, but it also includes meals, entertainment, snacks, and lodging. The only thing it doesn't factor in is alcohol, but you may opt to purchase a drink package that can reduce the cost of your spending.
The cruise departs from San Francisco on Sunday, April 3 and stops in Astoria, Oregon on Tuesday, April 5 before making one more stop in Victoria on Wednesday, April 6. Finally, the cruise will disembark in Vancouver on Thursday, April 7.
The ship is the five-star Caribbean Princess, which offers four swimming pools, seven hot tubs, a live theatre, mini-golf, renowned spa treatments, movies under the stars, a jogging track and much more.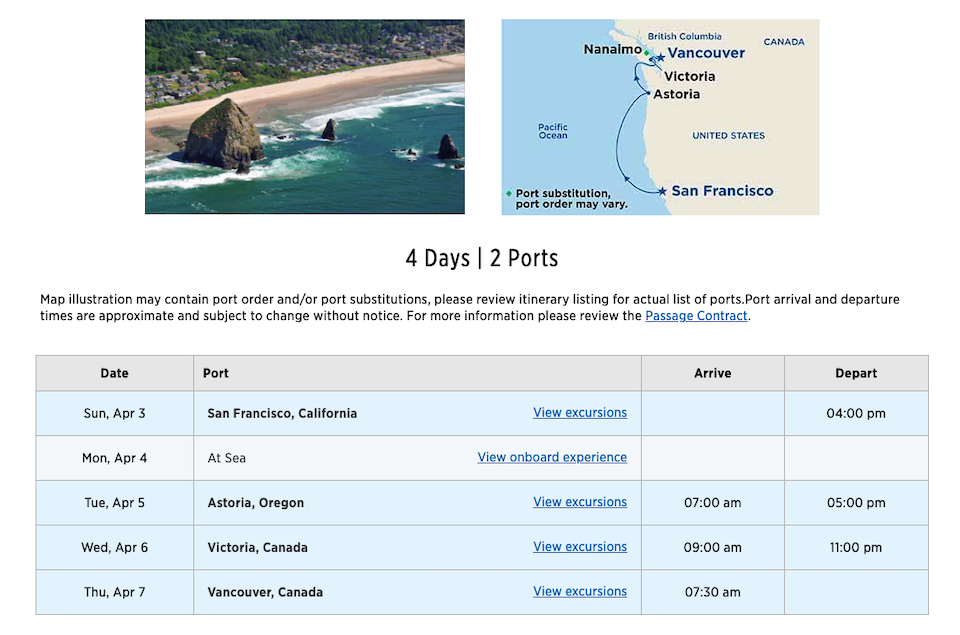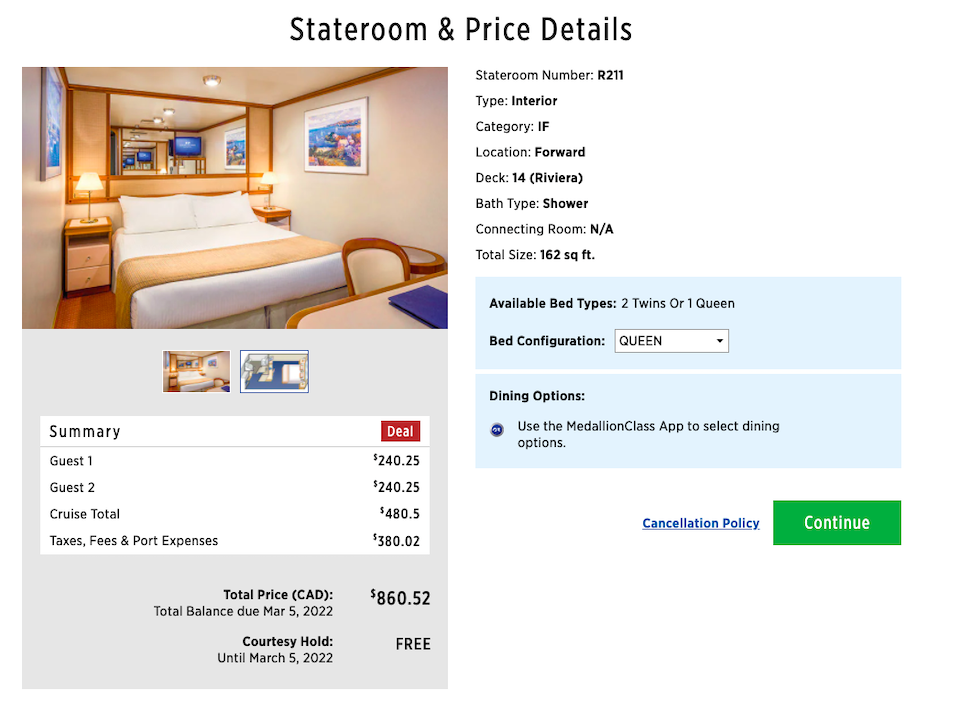 As of Nov. 1, cruise ships are no longer banned in Canadian waters but the federal government cautions against sailing internationally. Due to the Omicron variant, the COVID-19 situation is evolving rapidly around the world. You could be subject to quarantine procedures onboard the ship or in a foreign country. Additionally, the range of consular services available on cruise ships may be significantly restricted by local authorities, especially in situations of quarantine.
You may book your cruise and find out more information with Princess Cruises online.
Metro Vancouver residents: What to know about travel right now
Disclaimer: Vancouver Is Awesome does not support travel during the non-essential travel advisory. Many foreign governments are implementing strict travel restrictions due to the spread of the Omicron variant and international transportation options may be limited. As a result, you may have difficulty returning to Canada.