It's called the "Happiest Place on Earth" for a good reason.
From the moment they step inside Disneyland's gates, visitors will find no shortage of reasons to smile, with an endless array of all things magical, cartoon-inspired, and plain, old-fashioned fun.
While it might seem like a place that would only appeal to children or families (and they do represent the majority of guests), couples, groups of friends, and even solo travellers flock to Disneyland Resort in Anaheim, California each year in droves.
I recently visited the two sprawling amusement parks -- Disneyland Park and Disney California Adventure -- during the Disney 100th Anniversary celebration. The week featured the opening of a brand new ride, Mickey and Minnie's Runaway Railway Adventure, as well as some celebrations including the premieres of World of Colour and the Wondrous Journeys Nighttime Spectacular -- a spellbinding, illuminated light show on Sleeping Beauty's castle that takes guests on a nostalgic journey through Disney's beloved animated features along with an electrifying fireworks display overhead.
Disneyland Tickets: Is it worth it to buy the Disney Genie+ package?
Once you are through the gates, there are endless things to see and do inside either of Disney's Southern California parks. In fact, you could probably spend a day not going on any of the rides and still have fun exploring, snapping photos with your favourite characters, watching colourful parades, shopping for merchandise, and snacking on amusement park eats. Many of those tempting treats are mouse-shaped and that seems to make them all the more delightful. The Mickey beignets from the Mint Julep Bar Snacks are served warm with just the right amount of powdered sugar and melt in your mouth (a personal favourite of mine).
But if you are looking to go on some rides, you'll likely want to maximize your time at the parks without spending more money than you have to.
Depending on how many days you plan to spend at the park, you might be able to get away without purchasing the new Disney Genie+ package. That said, some of the most popular rides have long waits, and, depending on who is in your party, they might not enjoy waiting in sprawling line-ups.
For families with children or adults like myself who just don't want to wait, a Disney Genie+ purchase will make your experience much more enjoyable. While it has the word Genie in the title, it won't grant you your wish for the front-of-the-line entrance to any ride at any time. However, it does provide the Lightning Lane advantage ahead of the other guests -- and that proved very useful for my party while we were going on some popular rides.
But what exactly are Disney Genie and Disney Genie+?
Move over paper tickets: Disney has introduced some enhanced software to streamline your visit to the park that you can access through an app called Disney Genie. The app contains all of your information and also shows you all of the rides, food options, and show information so that you can plan your day in advance of your visit or as you stroll around the parks. The great thing about this is you can also see how long the approximate wait is for each ride and plan accordingly.
Your "My Day" tab is where you'll find Disney Genie recommendations and plans you've made, including dining reservations and Disneyland Resort hotel reservations.
When you purchase the Disney Genie+ option, you'll also have access to something called a Lightning Lane: a special line that lets you "skip" the long line for a reserved time. That means you can enjoy doing something else before you turn up at your scheduled time to enjoy the ride. The group that I was with loved this option because we wanted to go on popular rides such as the Incredicoaster and Guardians of the Galaxy in Disney California Adventure.
After we enjoyed the first ride, we had some time to sneak in a golden hour photoshoot since our next one was booked a little bit later. The only catch with the Lightning Lanes is that you can't book more than one at a time. In other words, we could only book the Guardians of the Galaxy after we completed the Incredicoaster.
This worked out fine, however, because many of the rides have short waits and can be completed in between the more popular ones. And you will also be amused by a plethora of charming characters, musical parades, and, did I mention food?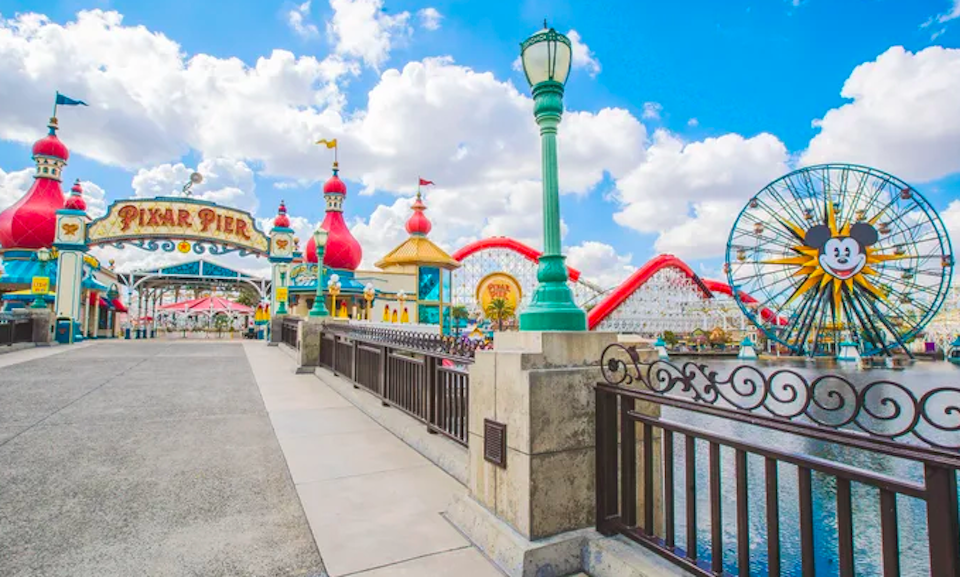 For people who don't want to purchase Disney Genie+, the resort also allows guests to purchase individual Lightning Lane passes for its most in-demand rides, including Star Wars: Rise of the Resistance in Star Wars Land in Disneyland Park. Guests are only able to buy two per day, however. The other package is unlimited.
How many days do I need to see all of the parks?
While some people arrive at the park the moment the gates open and keep going through the night, many guests may need to take a break or won't want to spend the entire day there. For families with babies, both Disneyland parks have Baby Care Centres for diaper changing, nursing, and feeding.
While it may be possible to cram as many rides as possible between both parks into a couple of days, most people find that they like to spend a minimum of three days at the parks to enjoy everything at a comfortable pace. If you can do four days, this will give you even more time to see everything and allow for some greater flexibility.
Folks looking to maximize time with fewer days will most definitely want to purchase the Disney Genie+ package.
You will also have to decide if you want to visit one park per day or both. For the latter, Park Hopper Disneyland tickets allow guests to split time between the two parks each day -- but it costs a little bit more. If you already plan to stay several days, you might not need this option. But keep in mind that you can only switch parks after 1 p.m. if you do purchase it.
Guests can also purchase a Disney MagicBand+, which sells in a variety of colours and styles and syncs up with your Disney Genie account. This allows for easy park access so you don't have to open your phone to gain entry to the park. The band is known as a "Disney Band" internationally and as a "MagicBand+" in the U.S.
You can also use it for Lightning Lanes, so you don't have to take out your phone when you get to the entrance for a ride. You simply scan the face of the watch the way you would a paper ticket. Mine also lit up and I thought that was pretty nifty.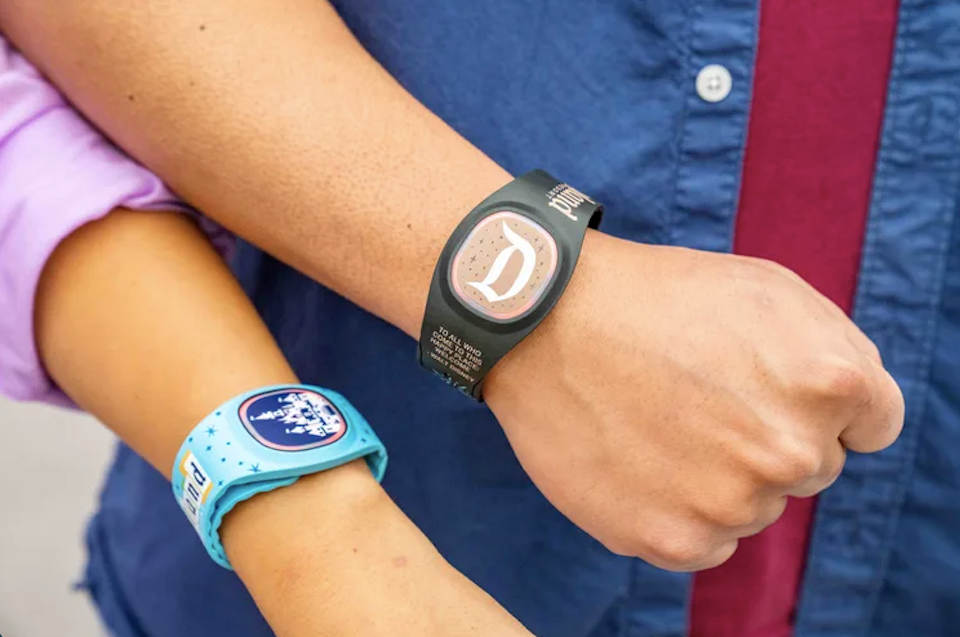 Travellers from Vancouver International Airport (YVR) can either fly to Los Angeles International Airport (LAX) or John Wayne Airport (SNA) in Santa Ana but the latter is considered the most convenient option. There are direct flights available through Air Canada to SNA.
Vancouverites looking for ultra-low-cost flights to L.A. have a variety of options thanks to discount carrier Flair Airlines. However, the airline has come under fire in the past for having significant issues with flight delays and cancellations.
Have a look at a recent travel deal offered through the airline from L.A. to Vancouver.
All opinions and inclusions are those of the author and were not guided or influenced in any way, and Disneyland Resort was not granted any previews of the story prior to publication.