This past weekend my good friend Cory Ashworth and I attached my little boat to the back of my Highlander Hybrid and hopped on the ferry from Horseshoe Bay to Gibsons. The intention of our trip was to head up the Sunshine Coast and find some form of adventure by the seat of our pants.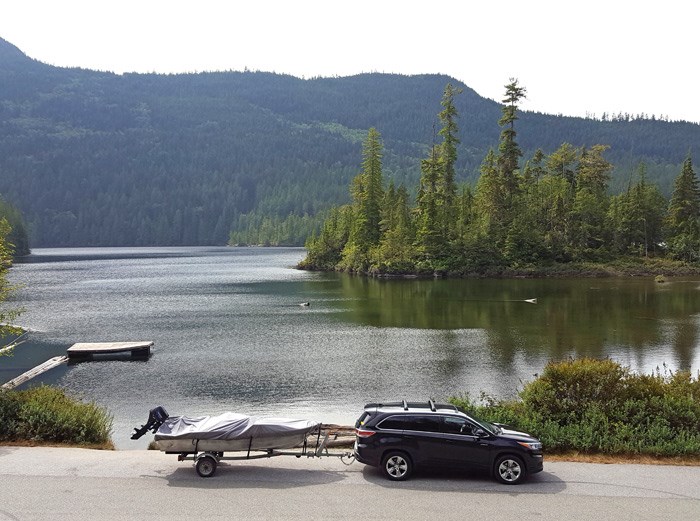 We had a loose plan that we'd drive to the end of the highway as far as it goes before you hit another ferry, then likely turn around and find some place to stay in Sechelt where we'd launch the boat. But when we got into Egmont, the tiny town that is literally the end of the road, we couldn't not stay there. Here's the view from the corner store where we first got supplies. They also run a marina and a hotel at the same spot, and it's one of a few places that offer accommodations (we chose a place down the road with cabins).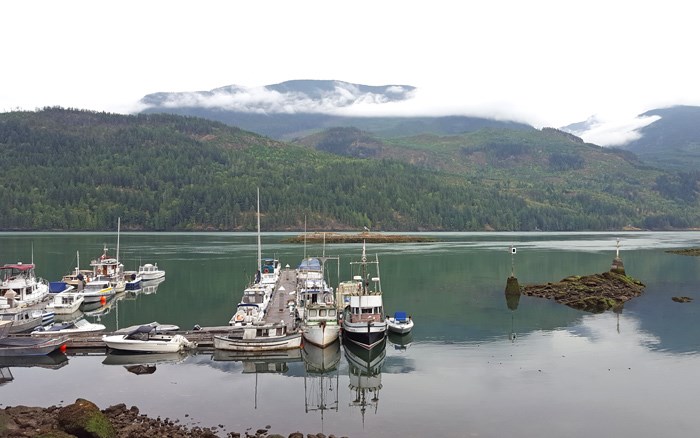 There are a number of places that'll rent you kayaks to explore the area in and if you're lucky you could even charter a boat to tour you around. I've been out on the water in a lot of places around BC and I have to say this spot was surprisingly unpopular. I mean there were hardly any other boats that we came across while puttering up and down Sechelt Inlet. For only being 100km or so away from Vancouver it feels incredibly remote. In fact there's no cell reception... so I guess it is remote.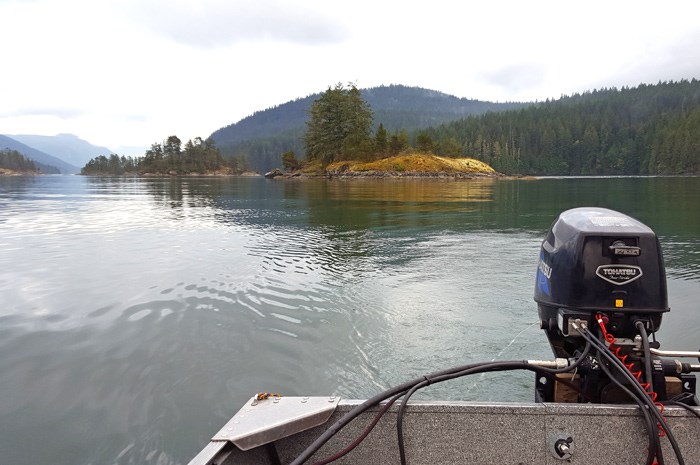 We didn't come across many other boaters but we did come in contact with the algae bloom you've been hearing so much about.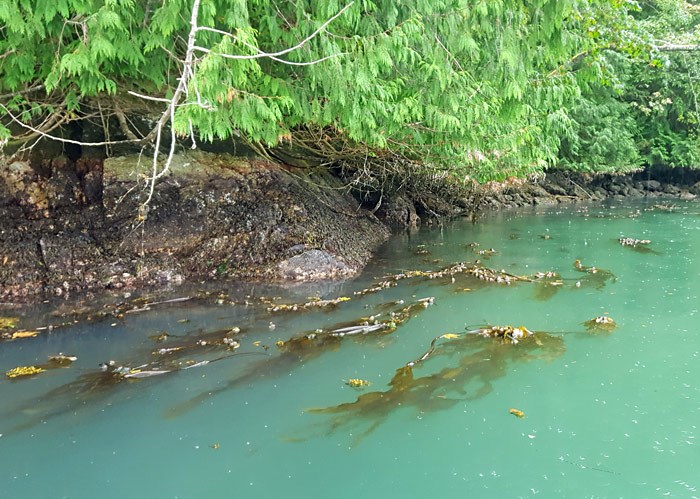 We also explored the shores and found a ton of marine life, including urchins like this deceased one below.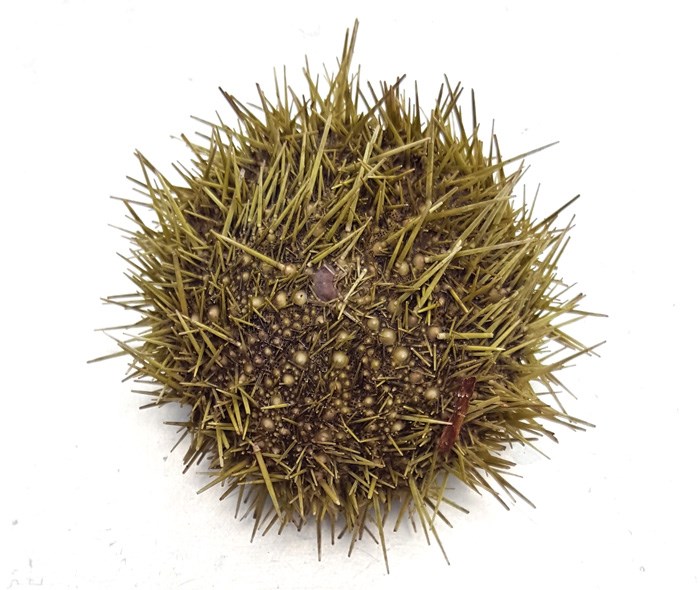 On the way out of town we spotted this art which at first blush I thought was a first nations petroglyph. It's actually a cowboy, but still a pretty cool sight just off the side of the road. Even if you're not going to stay in Egmont, next time you're on the Sunshine Coast you should definitely take the drive up.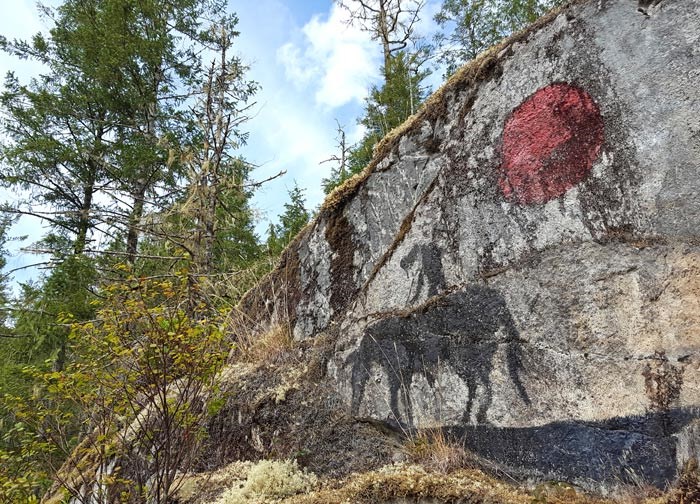 And lastly, one of the best road signs in BC is along the Sunshine Coast Highway: the turtle crossing sign! Put here by the Sunshine Coast Wildlife Project, a non-profit that works to sustain populations of a number of different animals up and down this highway.