Flair Airlines will resume its direct, nonstop service from Vancouver to Montreal next year.
The Edmonton-based, ultra-low-cost carrier quietly ended its nonstop service between Vancouver International Airport (YVR) and Montréal-Pierre Elliott Trudeau International Airport (YUL) on Oct. 27., with its final flight of 2023 departing from YVR.
In response to a change in market requirements due to weather changes, Flair told V.I.A. in a previous statement that it was "taking a pause" on the popular route but would likely include back it in its 2024 schedule.
Service between Vancouver and Montreal is slated to resume on May 5, 2024, with service on Sundays, Mondays, and Thursdays in May and then Sundays, Mondays, and Fridays in June, July, and August. It will pivot back to the Thursday schedule in September and for its final flight on Oct. 6.
But fans of the jaw-dropping prices on the popular route might be disappointed by the posted fares.
Currently, the lead-in price for one-way, direct flights from YVR to YUL is $219 including all taxes and fees. While this may not seem like a bad deal, it is a far cry from the $59 deals seen in 2022.
Round-trip flights on the route start at $422.52 for summer travel in 2024. However, there is a possibility that the airline may drop prices on the route depending on how quickly they sell. That said, summer tends to see increased traffic, and tickets tend to sell out.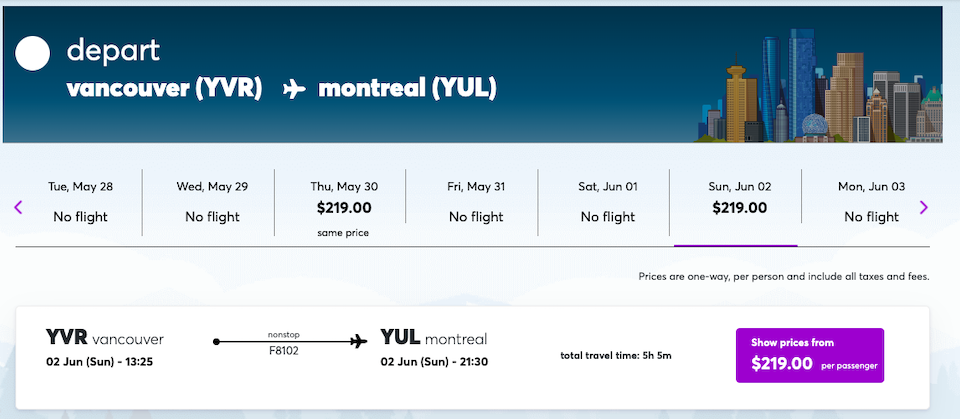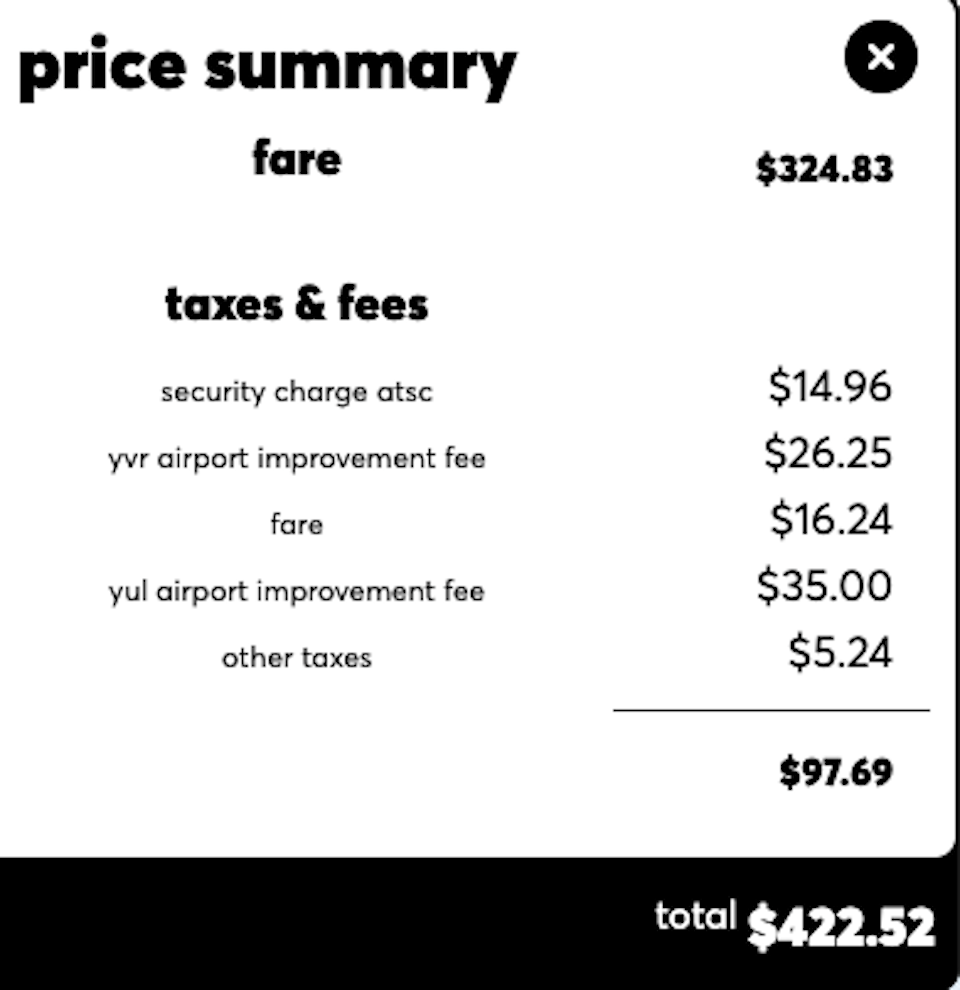 Cheap Vancouver to Montreal flights
Travellers looking for another affordable alternative to Montreal, Quebec aren't out of luck.
Relative newcomer Lynx Air now offers the lowest fares on the YVR-YUL route. For example, one-way flights on the route can be purchased for as little as $99 on several dates starting in November, according to Google Flight's price calendar.
Lynx Air first launched flights out of the city in April 2022, with direct service to Calgary. It later added service from the city to Edmonton, Toronto, Kelowna, and Winnipeg.