The Canada Is Awesome network has websites and social media extensions in Vancouver, Squamish, Calgary and Toronto, with many more on the horizon. Our goal is simple: we let people know about all of the awesome things that make their Canadian cities great, despite the bad. I'm the founder of this network and each week in this What's Awesome post I bring you the top stories from each of our properties, giving you access to the best of our content all in one place.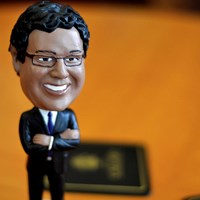 6 stories, 6 years of awesome!
Calgary is Awesome turned 6 years old this month! It's been an amazing ride as we have grown in leaps and bounds along with our awesome city. The funny thing when we started this blog is that people didn't really understand the concept. I would get strange looks and questions like "What do you mean Calgary is awesome?"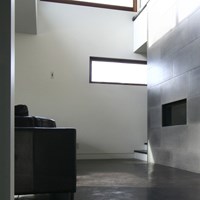 Eco Home Hop: Take a look inside 5 of Squamish's greenest homes
This 3,500 square foot Garibaldi Highlands home is just one of the homes featured on this weekend's Eco Home Hop, a free public tour of 5 of Squamish's greenest living spaces. The tour, hosted by Squamish CAN, takes place on Saturday October 26 from 12-4pm.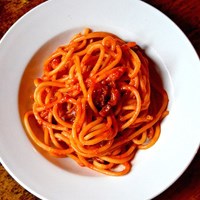 National Pasta Day with Chef Kris Schlotzhauer
For National Pasta Day, Enoteca Sociale's Head Chef Kris Schlotzhauer has sent us two of their signature pasta recipes – the Bucatini all'Amatriciana and the delightful Spaghetti Cacio e Pepe. Enoteca's cuisine is renowned for its authenticity, achieved by creating dishes using simple, fresh ingredients. These two recipes showcase that not all food fit for gourmand's need be fussy. Try them yourself at home, or head into Enoteca Sociale at 1288 Dundas Street West to enjoy them prepared with Enoteca's fresh house-made pasta. Enjoy!
Here's why you should NEVER pay full price to hit the slopes
If you're a fan of hitting the slopes then you should NEVER have to pay full price to enjoy it. Thanks to Whistler Blackomb's EDGE card, you don't have to! If you're a Canadian or Washington state resident then you're eligible to choose from a 1, 3, 5 or 10 day pre-loaded card. You can ski or ride from $70 per day with a 10-day card and as a bonus, get a Free Early Season Day with purchase of a 5 or 10 Day EDGE card by November 17, 2014.
Be sure to check back every week to see what's going on with Canada Is Awesome