One of Canada's low-cost carriers is offering discounts on already low-cost flights out of the Lower Mainland to Mexico this spring.
World-famous tequila, delectable Mexican cuisine, beautiful beaches, and beaming sunshine are just a handful of the reasons why people visit Puerto Vallarta. And, while it can be fun just to kick back and relax at a resort, this beautiful city is a great place to explore, with multiple ancient ruins and other attractions nearby.
WestJet's discount carrier, Swoop, is helping Metro Vancouverites get their tans on during the region's extended rainy season with discounted airfare to the popular resort city.
The Swoopon promotion offers 40 per cent off base fares on travel between March 26 and April 4 from Abbotsford International Airport (YXX) to Puerto Vallarta International Airport (PVR).
Tickets must be booked by 10:59 p.m. Thursday (March 16) night. Enter the code "SWOOPON" during the checkout process to take advantage of the offer.
One-way, direct flights with Swoop Airlines start at $118.99 including all taxes and fees, and the base fare on them is $44.42. The discount is 40 per cent of the base fare, which works out to $17.77. When you subtract this amount from the ticket, you will pay $101.77 including all taxes and fees.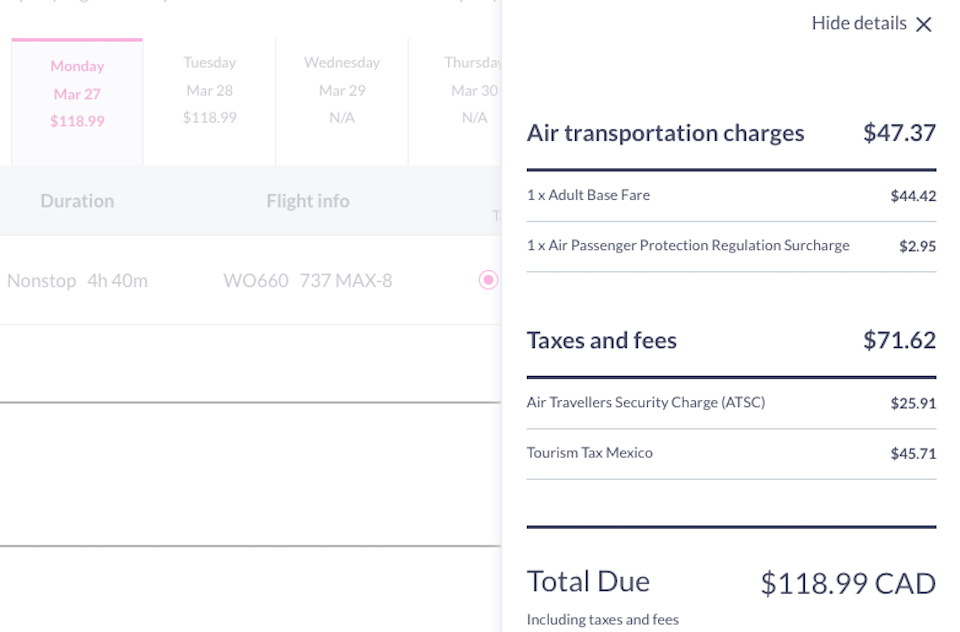 Important considerations with the Mexico travel advisory
The United States is warning travellers to completely avoid travel to six Mexican states due to increasing violent crime and kidnapping; Los Cabos and Puerto Vallarta are not located within any of them.
While the Canadian government hasn't instated a "do not travel" warning, it advises tourists to avoid "all non-essential travel" to 13 areas across the country due to violence and organized crime.
Find out more information about the Mexico travel advisory.
Travellers who smoke should also be aware Mexico recently introduced a law that affects them. The Mexico smoking ban forbids smoking in any public area and the penalties for breaking the law may be more strictly enforced than in Canada.
Note: While the low-cost carrier is an extremely affordable alternative, it is worthwhile to note that there are a number of additional costs. For one, luggage will cost extra, as will selecting your own seat or even speaking to an operator. As such, it is worthwhile to factor in what you need to bring, or if you want to sit in a particular spot.