They say it's about the journey, not the destination, but when it comes to road trips, it's about both.
Flying can get complicated with people sharing stories of lost luggage and cancellations. A road trip is a fun, budget-friendly alternative that one can do with family, friends, or solo.
What better season to hit the road than summer? Fall. The heat waves will cool off by then and the leaves will start to turn fiery, golden tones, making the trip much more enjoyable.
If you're wondering where you'll see the prettiest foliage, we've put together a few must-see road trip destinations in B.C., Alberta, and Washington state across the border.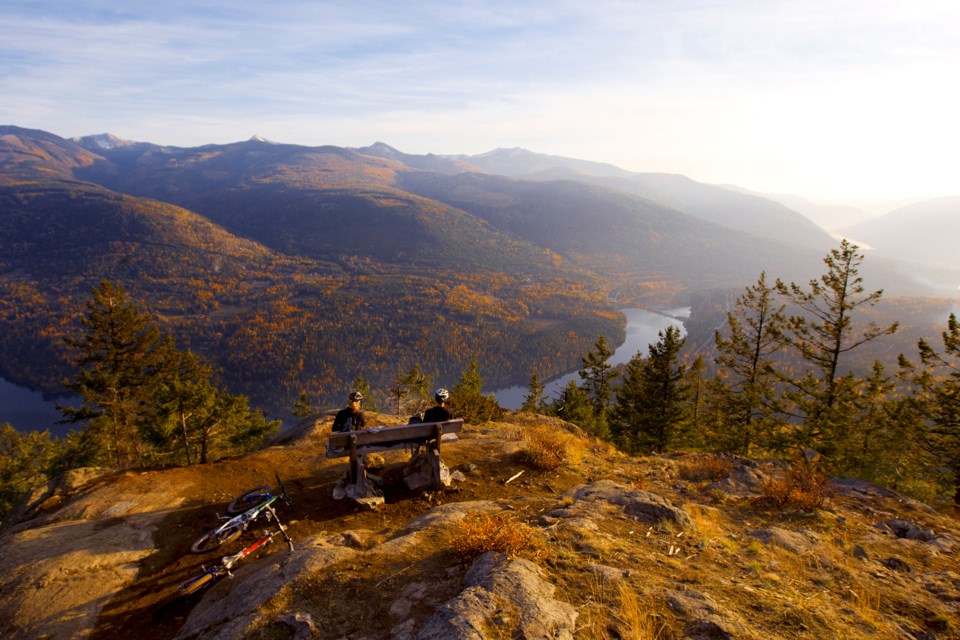 Fall road trips in B.C.
Beautiful British Columbia never gets boring and there are, really, only two directions one can travel out of Vancouver. Travelling north will take you to the scenic Sunshine Coast and rural forest views. Driving east will bring you valleys and a few hidden gems, depending on how far you drive.
Sunshine Coast
If you do decide to ferry north through the islands, mark Powell River on the map, followed by the fishing town named Lund. From this town you can take the Lund Water Taxi across to Savary Island which is known for its long stretches of sandy beaches (not like the many rocky ones you'll find along the B.C. coast).
Okanagan and further
The Okanagan valley makes for a great road trip destination if you're looking for a one-day-drive and is painted in gorgeous colours during the fall time. A little further will bring you into Nelson where there are plenty of hiking trails among the foliage. The autumn season is also a good time to visit the nearby hoodoos in Kootenay and Fairmont (the fall tones will bring out the beauty of the sandstone cliffs and structures) or hop into relaxing hot springs in Ainsworth.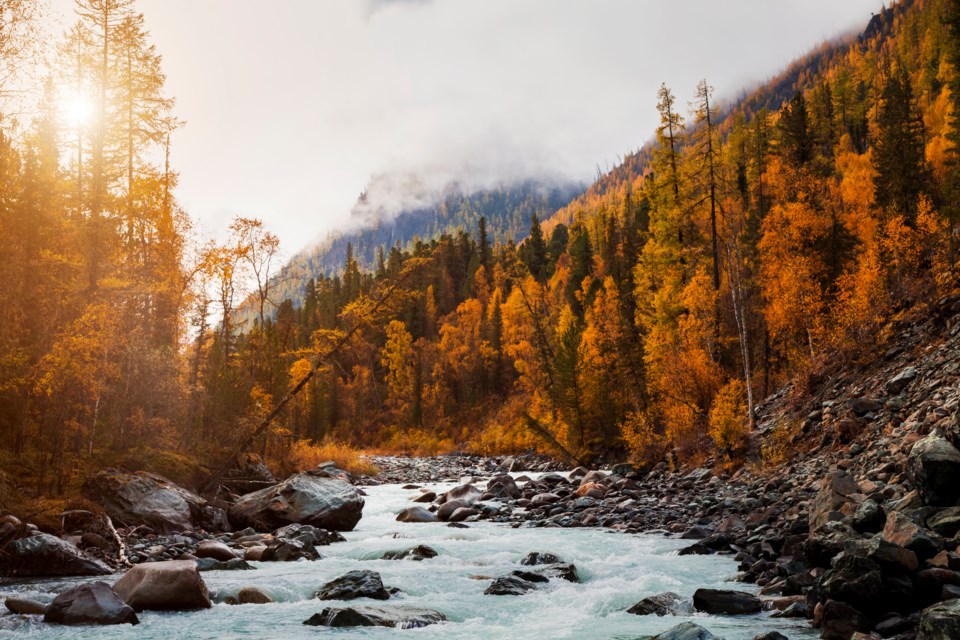 Fall road trips from Vancouver to Alberta
The thing about Canada is it's beautiful just about anywhere during the fall. So driving over into the neighbouring province will not only open the (car) door to beautiful sights but is a great way to explore a new place without travelling far. Alberta is known for golden prairies, mountains, lakes and rivers. Depending on where you go, you can also see glaciers and canyons. Here are a few must-see spots.
Jasper and Icefields Parkway
Japser National Park has lots of nature to see and explore. Hiking within the park and canoeing Maligne Lake are activities to add to the list, as well as a drive on Icefields Parkway (you need a pass to drive through it, even if you're not stopping). Though you can gawk at the giant glaciers as you cruise through, a few viewpoints that are worth the stop are Mistaya Canyon, Athabasca Glacier, Skywalk, Weeping Wall, Big Hill and Big Bend. If you're chasing fall colours, drive out to Dorothy Lake (though this one requires a trek to get to it) or cruise down Pyramid Lake Road.
Banff and Lake Louise
Alberta's other well-known national park is also a great road trip destination, with a cozy town to explore, hot springs to soak in, and hiking, canoeing and horseback riding around Lake Louise. In the fall the park's icy blue lakes reflect fiery oranges and are a pretty sight to see. If you're craving a hike, the Johnstone Canyon Falls and Ink Pots are a good trail, and the Cave and Basin National Historic Site make a cool viewpoint for those simply wanting to take in the nature.
Peter Lougheed Park and Kananaskis Village
This smaller park has plenty of hiking to offer with scenic lake viewpoints and even a suspension bridge (it's called the Blackshale Suspension Bridge, in case you were about to search it up). Hiking is a must-do in Kananaskis where Larch trees will change to a golden yellow colour mid-September. Moose tours and biking along the Legacy Trail are other fun activities to add to your bucket list.
Drumheller Badlands
Similar to B.C.'s Kootenay Hoodoos, Alberta's version is just as cool, if not cooler. These badlands are also known as the 'Dinosaur Capital of the World,' so you can explore the canyons and hoodoos while pretending you're in a post-Jurassic Park world. There's even a Dinosaur Trail that you can take for a scenic drive.

Road trips in Washington State
It can be easy to forget that Vancouver is only an hour-long drive away from the U.S. border (which means we also have the luxury of doing grocery shopping at Trader Joe's just about anytime we please). It also means that we can easily visit another country without having to go far or hop on an airplane. If you're planning a road trip down south, Washington state has a few destinations worth exploring.
Leavenworth
Let's be honest, one of the best reasons to visit this Bavarian-themed town in the fall is Oktoberfest. If you enjoy German food and culture, plus hiking and zip-lining through autumn-coloured trees, then this town should be the first stop on your trip.
Mount Rainier National Park
Fall hikes, wildlife tours (including elk bugling), berry and mushroom picking are just a few of the fall activities one can do in this beautiful park. This road trip destination will really make you feel one with nature.
Cascade Loop
This route is considered Washington State's ultimate road trip and stretches between Everett to Wenatchee and up through the North Cascades. It's a great way to see all of Washington in one go (or however long the road trip takes).
Spokane
This destination will give you cozy farm feels plus foliage-filled hiking trails. The Green Bluff Growers, a growers association of over 30 family farms, are worth visiting during fall harvest and you can marvel at the autumn leaves at Riverfront Park, Finch Arboretum, and along the Centennial Trail.
Mt Baker-Snoqualmie National Forest
This park is closer than Mount Rainier, but it's just as immersed in nature. You can admire the fall foliage while hiking, camping, horseback riding, and mountain climbing.