Return flights from Vancouver to Barcelona tend to cost a pretty penny (try upwards of $1000).
But locals looking for a discount on costly flights across the pond can take advantage of a hack that can save them nearly half the price they'd pay from Vancouver International Airport (YVR).
Provided they don't mind crossing the Canada-U.S. border by land, travellers from the Lower Mainland can expect to save hundreds of dollars on a return trip to Spain's most visited city.
Flights from YVR to the Josep Tarradellas Barcelona-El Prat Airport (BCN) in Barcelona departing in November and returning in December start at $992 including tax with Air France; the itinerary includes one stop in either direction in Paris.
This price is actually considered low for the popular route, with round-trip options generally costing between $1,200 and $2,950, according to Google Flights.

How Vancouverites can score cheap flights to Barcelona
However, flights from Seattle-Tacoma International Airport (SEA) to BCN cost hundreds of dollars less than the ones departing from YVR at the same time.
For the same dates as the aforementioned YVR itinerary (Nov. 29 and Dec. 13), a return flight from SEA to BCN with one stop in Dublin flying with Aer Lingus costs US$440.49 on the website. Based on the current conversion, this price works out to roughly C$593.91.
Keep in mind that the lowest price with Aer Lingus does not include free changes and you will need to pay for a checked bag. However, the price includes a free 22-pound carry-on bag and a complimentary meal.
Metro Vancouver travellers who opt for the Seattle option will save just shy of $400 ($398.09).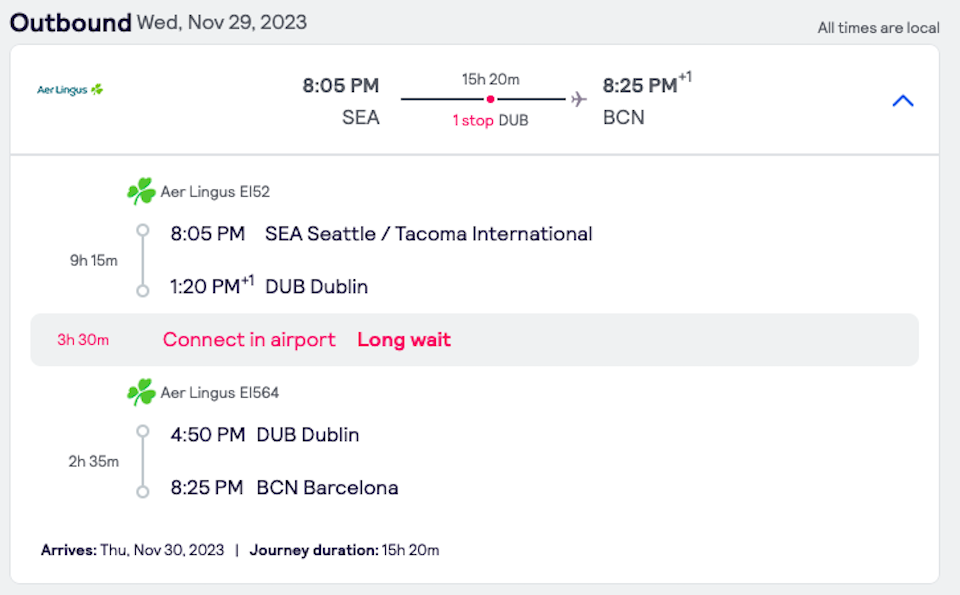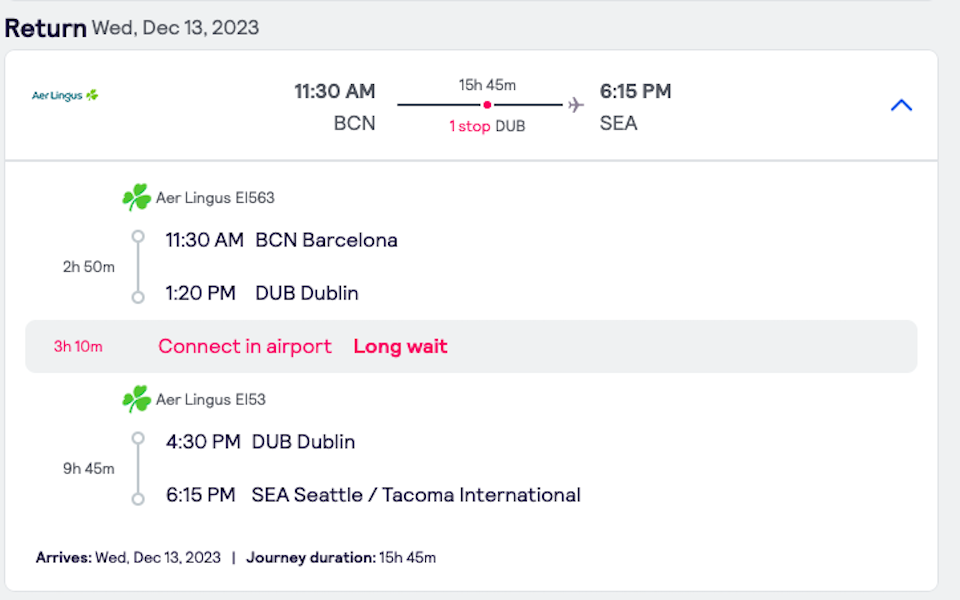 Routes connecting Seattle to Vancouver
If you prefer not to drive yourself across the border, there are a couple of alternative options for getting to Seattle from Vancouver.
The cheapest one is a bus service called FlixBus that provides round-trip service from Vancouver's Pacific Central Station to Seattle starting at $63.97 including all taxes and fees.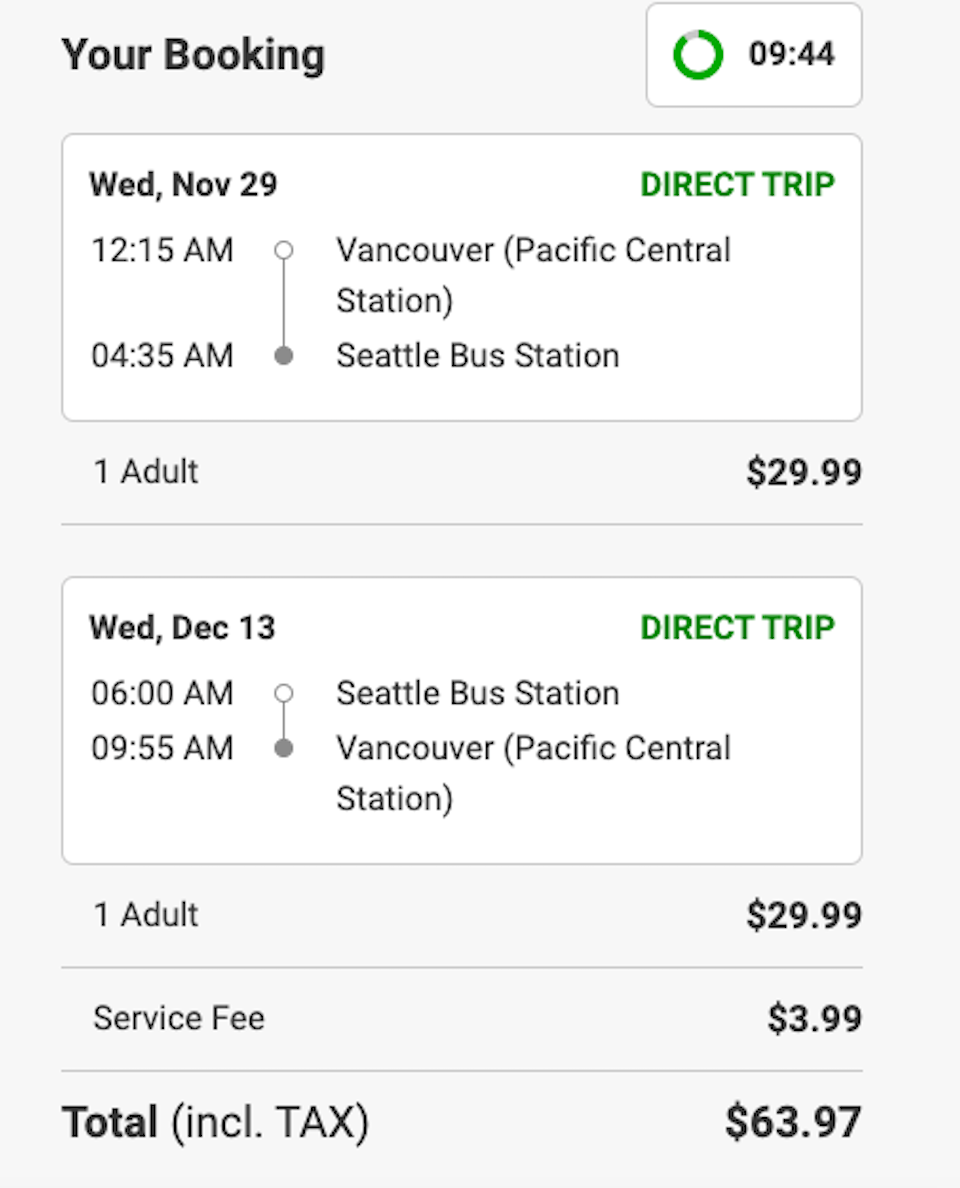 Travellers who prefer taking the train can enjoy a return trip from Vancouver's Pacific Central Station to Seattle's King Street Station starting at $88 including all taxes and fees with Amtrak.