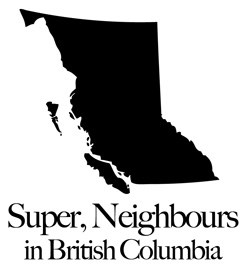 I decided to take a bit of a departure with this edition of Super, Neighbours and take you somewhere that I don't have to preface with a "How we got there!" blog post; this one isn't a travel destination in a neighbouring town in BC but is in fact right under your nose on Robson Street. It's an experience that I'd recommend to people visiting as well as you folks that we write for, you citizens of Vancouver. It's a stay at the Listel Hotel, who were kind enough to host us for a night recently.
"Our dream for this book is that it will give our guests an experience of Vancouver beyond the typical tourist fare, beyond the stuff of oceans and mountain vistas.". That's the first sentence in the foreword to the book, The Vancouver Stories, co-published by Raincoast Books and the Listel. A collection of 15 short stories introduced by Douglas Coupland it is properly touted as "the experience of Vancouver through the imagination of some of Canada's most famous fiction stylists". It's in every single one of the rooms in the Listel, in the place of the standard Gideon Bible.
I'm not going to poop on anybody's religion but if you're inclined to read the bible I would imagine that, like many Christians and Catholics I know, you would probably bring your own. So why not replace it with a book filled with stories by the likes of George Bowering, Wayson Choy, Zsuzsi Gartner, William Gibson, Pauline Johnson and ten other notable Canadian authors?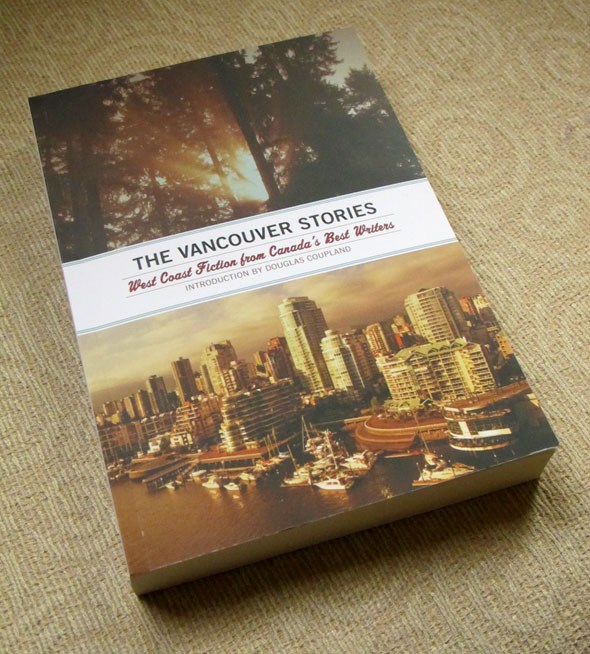 The Listel is known as an "art-full" hotel, and beyond supporting and showcasing it by co-publishing the above book they've built it into every room and hallway of the place. We stayed in a suite on one of the Gallery Floors and our room was filled with original work by Otto Rogers, curated by the Buschlen Mowatt Galleries. Learn more about the Gallery Floors HERE.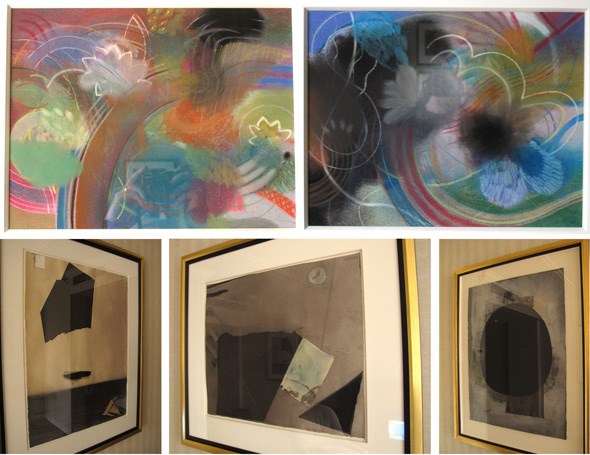 And unlike most hotels I've stayed at from what I understand the furniture, as well as the art, is different in most of the suites. How great does this room look?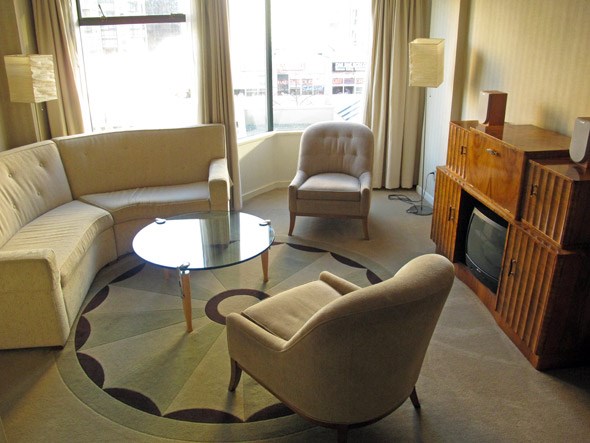 And would you look at that antique?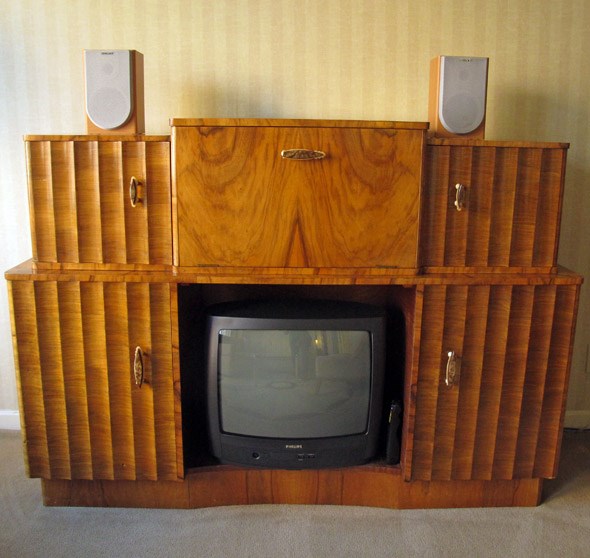 More goodness in the bedroom.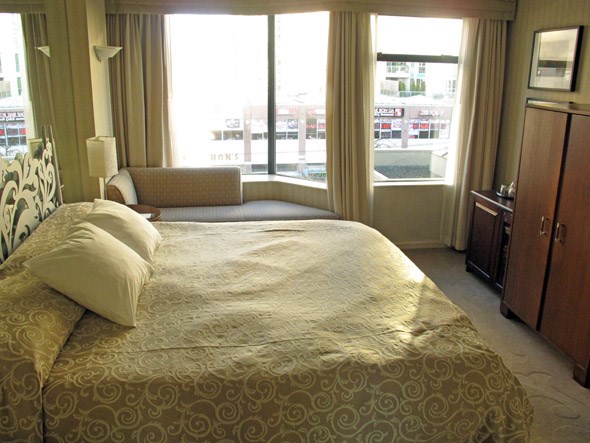 And a big soaker tub in the ensuite to relax in after you've done checking your email in the corner desk/office.

Lastly, they mention the experience of staying at the hotel is not about the "stuff of oceans and mountain vistas" but look at that view through the corridor of buildings on Robson! Just fantastic.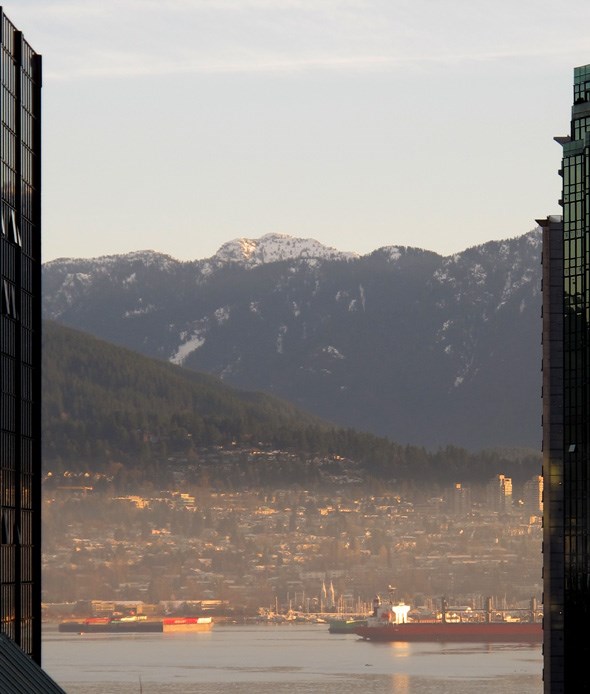 Stay tuned for the second part of this local series where we head down to the hotel restaurant, O'Douls, for a bite.