The Canada Is Awesome network has websites and social media extensions in Vancouver, Squamish, Calgary and Toronto, with many more on the horizon. Our goal is simple: we let people know about all of the awesome things that make their Canadian cities great, despite the bad. I'm the founder of this network and each week in this What's Awesome post I bring you the top stories from each of our properties, giving you access to the best of our content all in one place.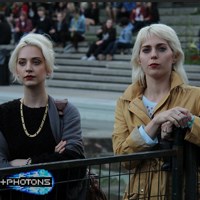 It turns out we can have nice things after all. Not even a biblical flood could keep Sled Island down. It wasn't without it's share of hiccups. Neko Case had to cancel at the last minute. Comedian Kyle Kinane was turned away at customs. For the organizers of the festival, it doesn't matter what happens at this point, they always get to say "At least its not flooding". I spent most of my time at the Hi-Fi Club shooting a recap video for them, chronicling the amazing time at Sled.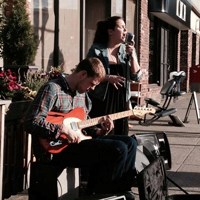 Squamish Scene: Downtown Summer Nights
Every Friday night from now until August 29, the Downtown Business Improvement Association is packing Cleveland Avenue with live music, food trucks, street vendors, extended business hours and that friendly Squamish vibe that will make you never want to leave.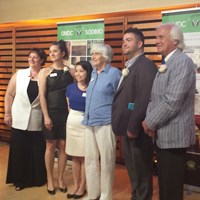 Winners for 2014 Trillium Book Awards Announced
I don't suppose we could've chosen a better weekend to head up to Whistler than this past one, as the resort municipality experienced an insane snowfall (more than two feet) over the span of our trip. We'll get to the winter activities in the next post but for now it's all about the accommodations at Nita Lake Lodge.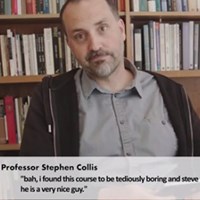 If You Attended SFU, This Video of Their Profs Reading Mean Reviews About Themselves is For You
SFU's student newspaper, The Peak caught up with a few SFU professors and engaged in some good old fashioned self-deprecation.
Be sure to check back every week to see what's going on with Canada Is Awesome