The Canada Is Awesome network has websites and social media extensions in Vancouver, Squamish, Calgary and Toronto, with many more on the horizon. Our goal is simple: we let people know about all of the awesome things that make their Canadian cities great, despite the bad. I'm the founder of this network and each week in this What's Awesome post I bring you the top stories from each of our properties, giving you access to the best of our content all in one place.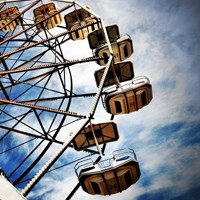 Dining in the Sky at Beakerhead: Who Said Ferris Wheels are Just for Rides?
Everyone loves a carnival, especially science geeks! But add the magic cuisine of Nicole Gomes of Nicole Gourmet and Top Chef Canada Season 3, a 40-ft ferris wheel run entirely by cooking oil from local restaurants and an incredible view of the Sustainival, and you have a party!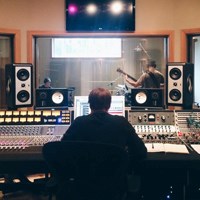 This Weekend: Lovecoast 'Chasing Tides' EP Fundraiser Concert at the Squamish Legion
Local alt R&B jazz pop act Lovecoast (who we spoke to earlier this month) is playing a live show this Saturday September 13 at the Squamish Legion as a final fundraising push for their upcoming EP release. This is a pretty big deal for the band who has spent the past two weeks at Vancouver's Monarch Studios with Juno-nominated producer (and The Zolas band member) Tom Dobrzanski, who has produced debut albums for such local bands as Said The Whale, Hey Ocean!, We Are The City.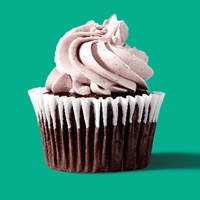 The Veggie Option: Veg Food Fest in Toronto
Presented by the Toronto Vegetarian Association, Toronto's 30th annual Veg Food Fest took place last weekend, and you know I was all over that.
For those of you who made it out, I hope your food coma has finally started to subside. For those of you who didn't make it out, you missed the free LÄRABAR's, which is semi-unfortunate, but I picked up a recipe on how to make them at home so, not to worry.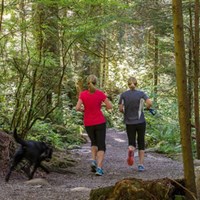 5 reasons Lynn Valley is the next great neighbourhood
Tucked into the North Shore mountains, Lynn Valley is quickly evolving into the Lower Mainland's next great place to live. It's got miles of hiking and biking trails through lush rainforest. It's got great shops like Delaney's Coffee, YYoga, Brown's, Black Bear Pub, a great public library and a great sense of community spirit. It's also on the verge of a major transformation as developments take shape that will create an expanded pedestrian-friendly village and hub for families, dog owners and outdoor adventure lovers.
Be sure to check back every week to see what's going on with Canada Is Awesome