As if a trip to Maui couldn't get any sweeter, Canada's largest airline is offering great deals on return flights from Vancouver.
Just over a month ago, Air Canada was offering direct, return service to the Hawaiian island for just under $500 CAD, which is a low fare for the popular route.
Now, locals can enjoy round-trip flights to the breathtaking tropical destination on several dates in mid-October for under $350 CAD. For example, a flight that departs Vancouver International Airport (YVR) on Oct. 13 and returns on Oct. 20 costs a total of $340.66 CAD including all taxes and fees.
Maui is also one of the quietest and most beautiful islands with numerous activities to enjoy. That said, several of the islands offer a range of natural gems to explore and a variety of places to dine, shop, and catch live shows. From the Mauna Kea Summit to the massive, approachable populations of manta rays, the rich history of Lahaina to the stunning Waikiki Beach, the entire state oozes tropical beauty.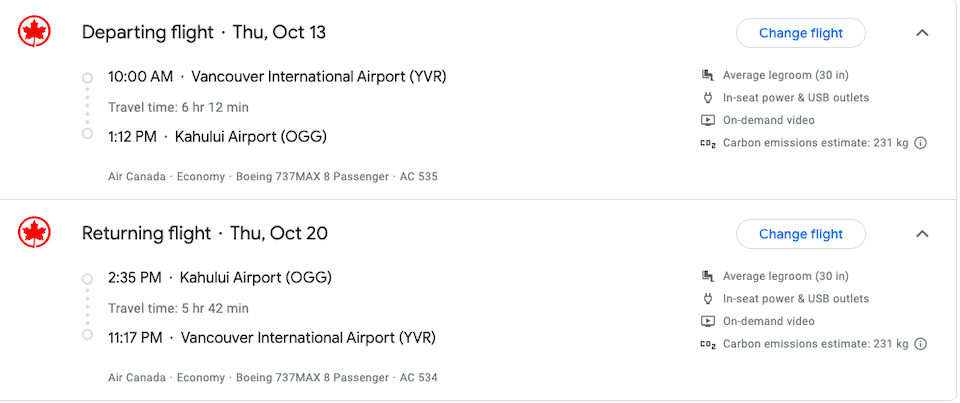 Book your flights with Air Canada.