Are you looking to fly across Canada on the cheap?
While you might incur some congestion at any airport in the Great White North, you can probably count on not paying a great deal for your ticket.
In addition to some ultra-low fares offered through Flair Airlines, Swoop has numerous sales on flights to destinations across Canada, the United States, and Mexico.
Described as a "coupon but better," Swoop's Flyday Deals offers reduced prices or "Swoopons" on select routes for travel between Oct. 15 and Oct. Dec. 15. The low-cost options until Friday (Aug. 5) at 9 p.m.
Folks looking to visit Alberta may fly on one of the cheapest routes with the budget airline. A one-way flight departing on Oct. 18 out of Abbotsford International Airport (YXX) and flying to Edmonton International Airport (YEG) starts for little as $39 CAD, before a Flyday Discount.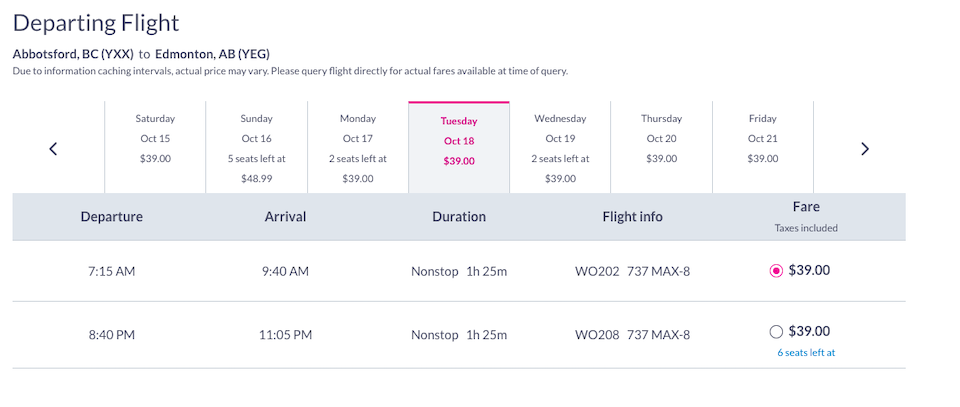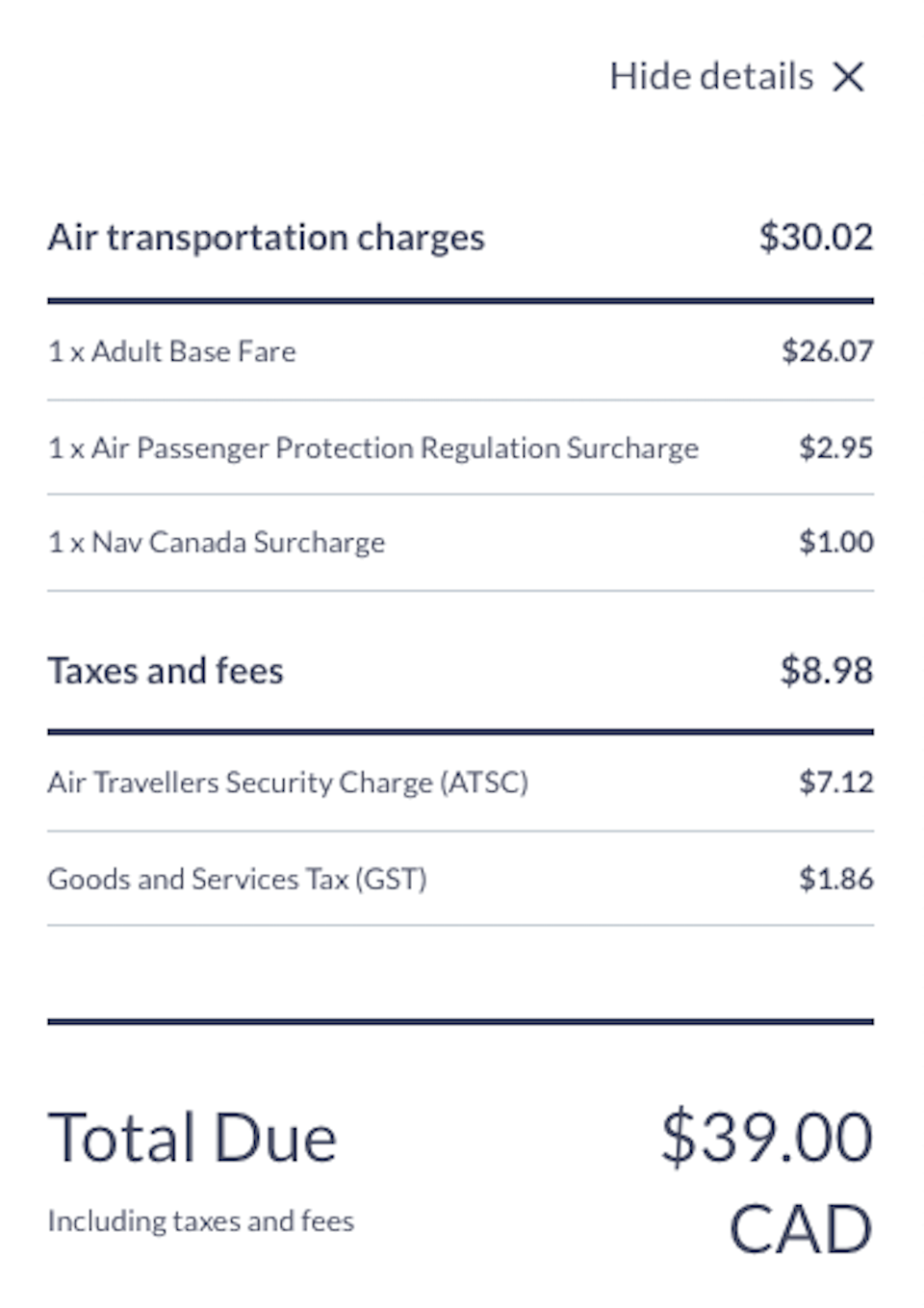 If you're looking to head somewhere toasty, however, Swoop is currently offering a great bang for your buck, with 30 per cent off of base fares to sun destinations.
Sun destinations include some of the carrier's popular vacation stops, such as Puerto Vallarta, Mazatlan, Cabo San Lucas, Cancun, Punta Cana, and much more.
From Abbotsford, a flight departing on Nov. 22 and returning from Puerto Vallarta roughly a week later costs a total of $675.91 CAD including all taxes and fees. With the Swoopon promotion, you can take 30 per cent off of the base fare, which is $531.15. This amount works out to a $159.35 CAD discount, meaning you'll pay $516.56 CAD including all taxes and fees.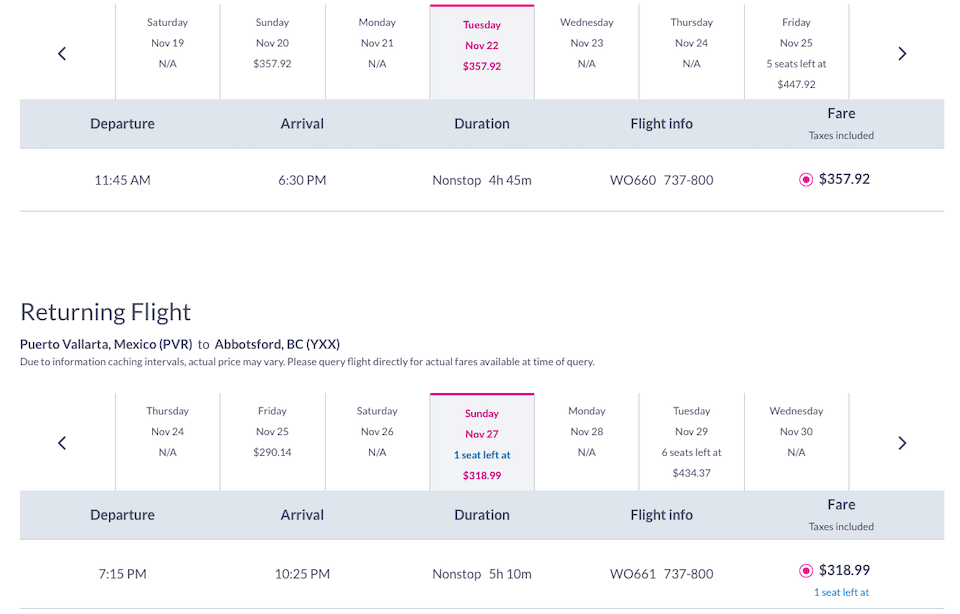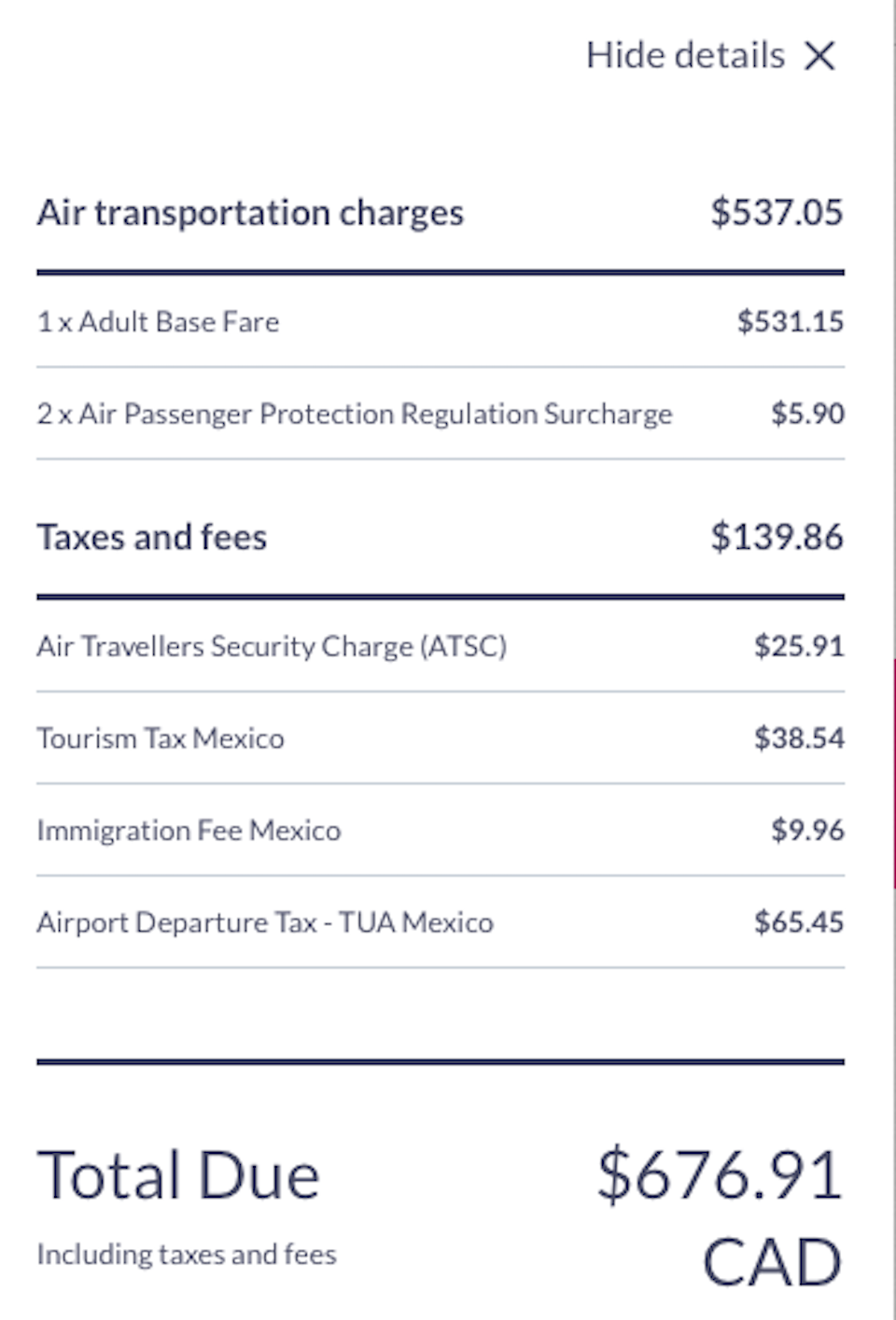 There are several other low-cost options available. Simply use the price calendar to find a deal that works for your travel dates, but ensure that you use the promotional code if your route is applicable.
To take advantage of the sale, enter the promotional code "FLYDAY" to claim your discount at checkout.
Note: While the low-cost carrier is an extremely affordable alternative, it is worthwhile to note that there are several additional costs. For one, even a piece of carry-on luggage will cost extra, and the price varies based on the length of your journey. Seat selection will also cost extra, and the price also varies based on the length of your flight.
You can book your sale discounted tickets with Swoop.
Get flights to/from Vancouver with Swoop: What locals need to know
Canada dropped its coronavirus testing requirement to enter the country and some vaccine requirements but many health restrictions remain in place following the federal government's announcement, particularly for cruising.