Vancouverites hoping to take advantage of some ultra-low-cost fares on flights still have several options to choose from.
Earlier this October, Flair Airlines announced that it was offering 100,000 seats for $49 or less for a limited time. The seat sale applies to numerous routes for cities across the country.
The Canadian discount carrier has not sold out of its jaw-dropping selection of cheap flights across the country, with flights out of Vancouver International Airport (YVR) starting at just $13.
Vancouverites hoping to travel to Kelowna this fall can do so for far less than the cost of a tank of gas, with prices starting at just $13, including all taxes and fees on select dates.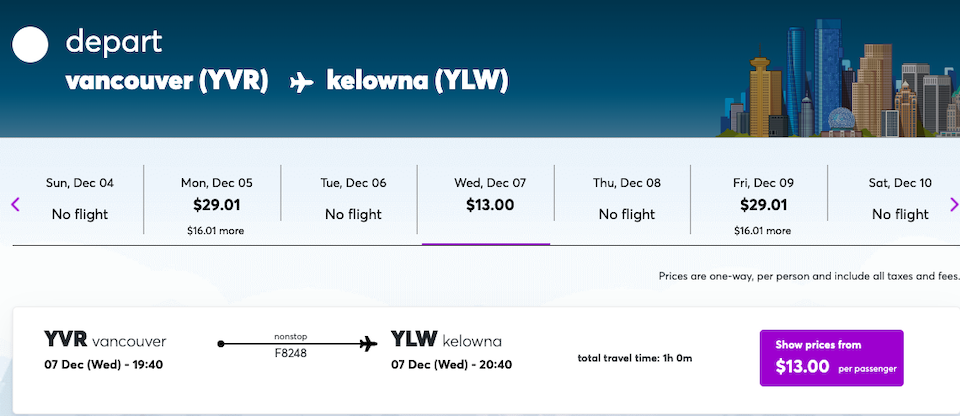 Vancouver flights included in Flair Airlines seat sale
There are several other low-cost options available, however. For example, local travellers who are willing to fly out of Abbotsford International Airport (YXX) instead of YVR can travel to Edmonton on a one-way, direct flight for only $19.
But flights out of YVR to Edmonton don't cost a great deal more, with one-way, direct options starting at $49.
Travellers looking to head to Calgary can also score one-way, direct flights out of YXX for $19 while people looking to fly out of YVR can find tickets starting at $49.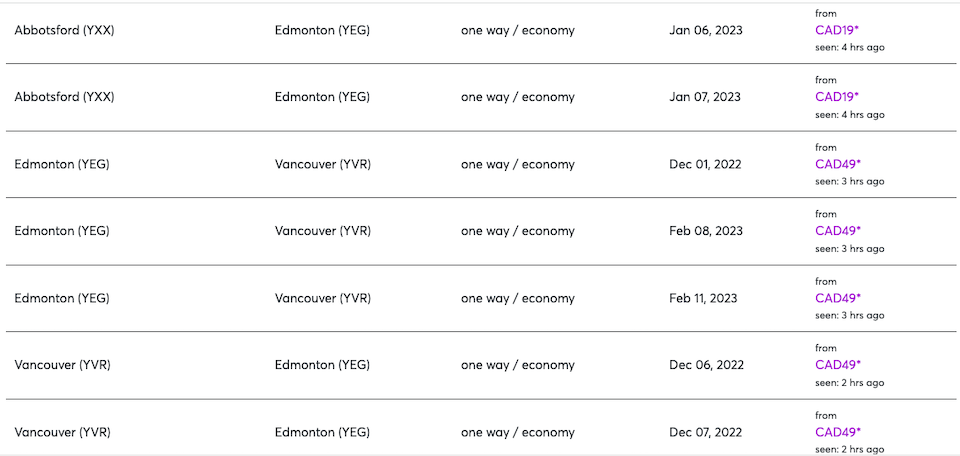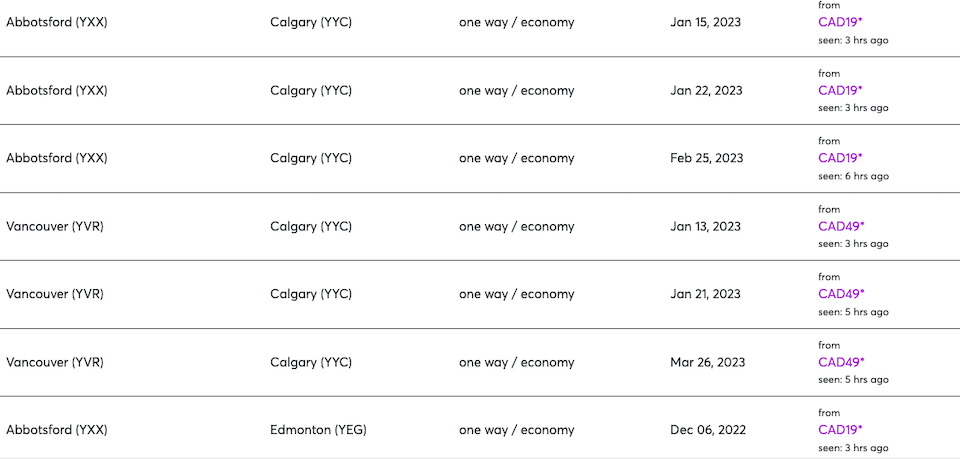 While they aren't part of the sale, there are numerous one-way flights for popular destinations across the country for prices well under $100 including taxes and fees from Vancouver in the new year.
There are several economical fares available, including a one-way ticket from Vancouver to Toronto for $69 on January 12, 2023, and a one-way ticket from Vancouver to Montreal for $59 on January 16, 2023.
The budget airline offers deals on flights south of the border, including one-way tickets out of Vancouver to Los Angeles for $99.
Keep in mind, however, that you must pay extra for bags with Flair Airlines. You can take a personal item but any extra baggage will cost you.
You may also want to consider that numerous people have had flights cancelled by the low-cost carrier in 2022. While last-minute flight cancellations have improved, this is still a risk.