Travellers looking to visit Mexico before the end of the year may have noticed that ticket prices have started to climb heading into the holiday season. But there are several deals available if you are flexible with your dates.
While flights to the popular tourist destination are expensive right over the holidays, there are several options available toward the end of November and into the first week or two of December — particularly if don't mind departing out of the Fraser Valley.
Tickets to Los Cabos, which is located at the southern tip of Mexico's Baja California Peninsula, are selling for only C$218 including all taxes and fees with direct, round-trip flights with Flair Airlines from Abbotsford International Airport (YXX).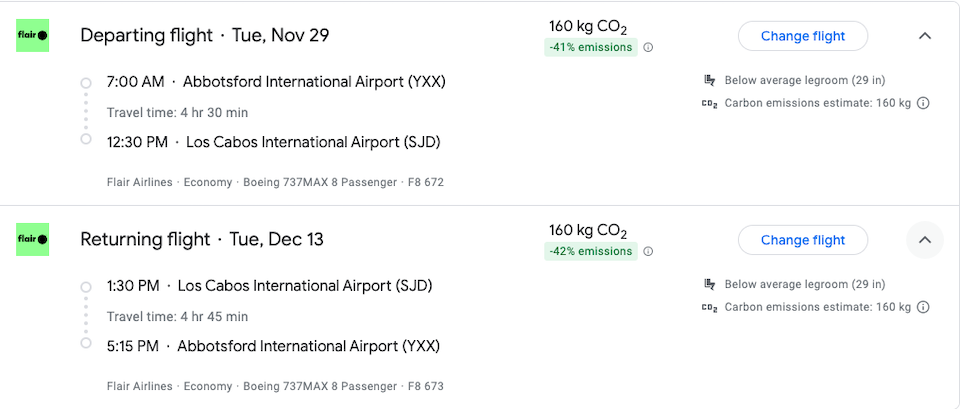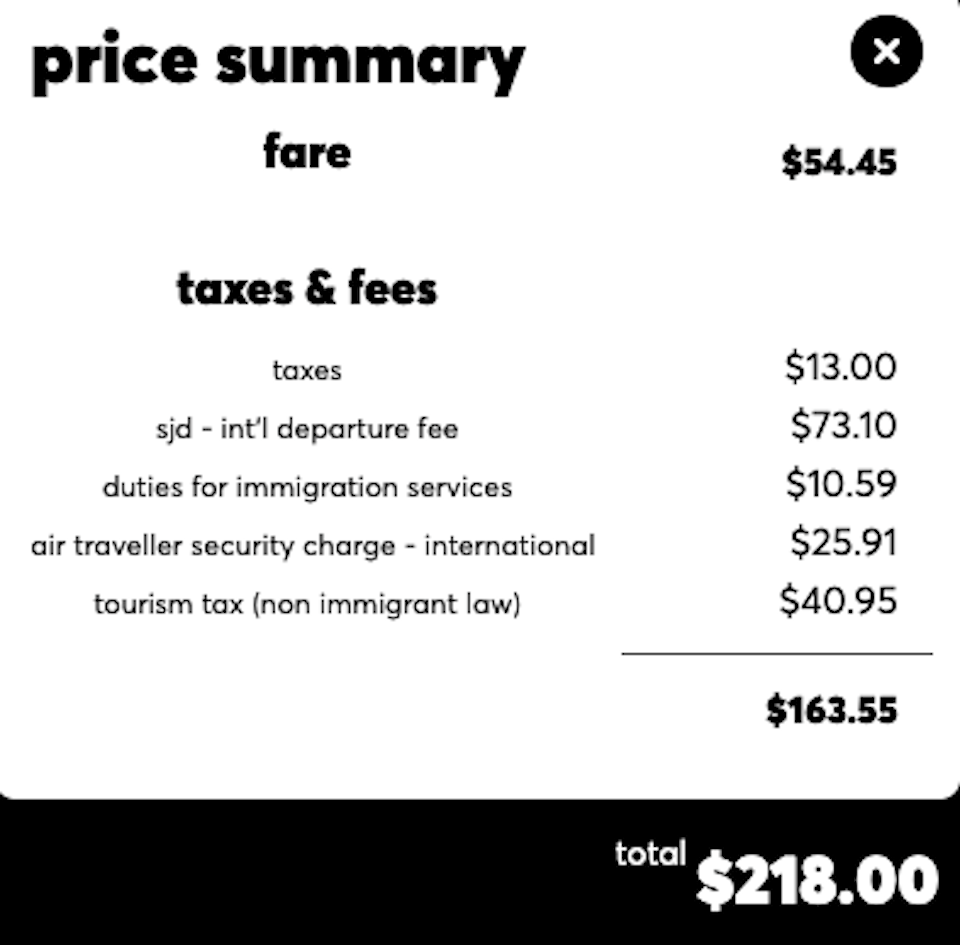 For folks looking for a one-way ticket, so they can choose when they want to return, tickets start at just C$99.

Discover low-price tickets from YVR to CUN
Travellers looking to travel from Vancouver International Airport (YVR) to Cancun International Airport (CUN) will find that there are several jaw-dropping options displayed on Google Flights' price calendar through a company called Kiwi. If you do book with them, you are putting yourself at risk. The tickets start at just over $450 CAD return, but they must be booked separately through the third-party supplier.
The company came under fire during the pandemic for several reasons. At one point, Europe's discount carrier Ryanair stopped allowing passengers with Kiwi-issued boarding passes to board their flights.
Related: Here are the important travel advisories to be aware of while visiting Mexico.
Instead, choose a safer option that you can purchase directly through the airline, such as the one departing on Nov. 13 from YVR and returning on Nov. 23 for C$671, which is low for Economy.
These prices are roughly C$247 cheaper than usual and prices for the least expensive flights for similar trips to Cancun usually cost between C$720 to C$1,300, according to Google Flights.

Tickets from Vancouver to Puerto Vallarta with direct flights are still very affordable, with return trips on select dates starting at around C$350.

Travel from Vancouver to Mexico in 2022
If you are looking to travel to Mexico in the near future, there are several things to consider before you pack your bags.
Deciding what region of Mexico to visit will dramatically determine what kind of experience you enjoy while you are in your destination.
If you aren't a fan of the super-sized parties, you might find the atmosphere at Cancun's famous club, Coco Bongo, a little oppressive. But if you're down to dance until the sun rises, this is most certainly the place for you. Of course, the region's glistening white sand beaches and crystal-clear waters are nothing to scoff at, either.
I recently visited Los Cabos, on the other side of the country, in early December 2021. Find out what the spell-binding destination has to offer in our guide.