Travellers hoping to catch an ultra-low-cost option to the "City of Love" are out of luck right now.
But that doesn't mean that a little bit of planning won't help you shave some money off the cost of a return trip to the land of croissants and champagne.
As one of the world's most popular tourist destinations, France's capital city, Paris, draws visitors to its sparkling lights, awe-inspiring architecture, world-class museums, and luxurious restaurants in droves.
Locals looking for an Emily in Paris moment this year can still find round-trip tickets out of Vancouver International Airport (YVR) to Paris Charles de Gaulle Airport (CDG) for under $1000 -- but they'll have to contend with multiple stops.
For example, a one-way trip from Vancouver to Paris with WestJet that departs on Sept. 18 costs $441.66 including all taxes and fees. However, travellers planning on taking this low-cost option will have to make two stops: one in Kelowna and one in Calgary.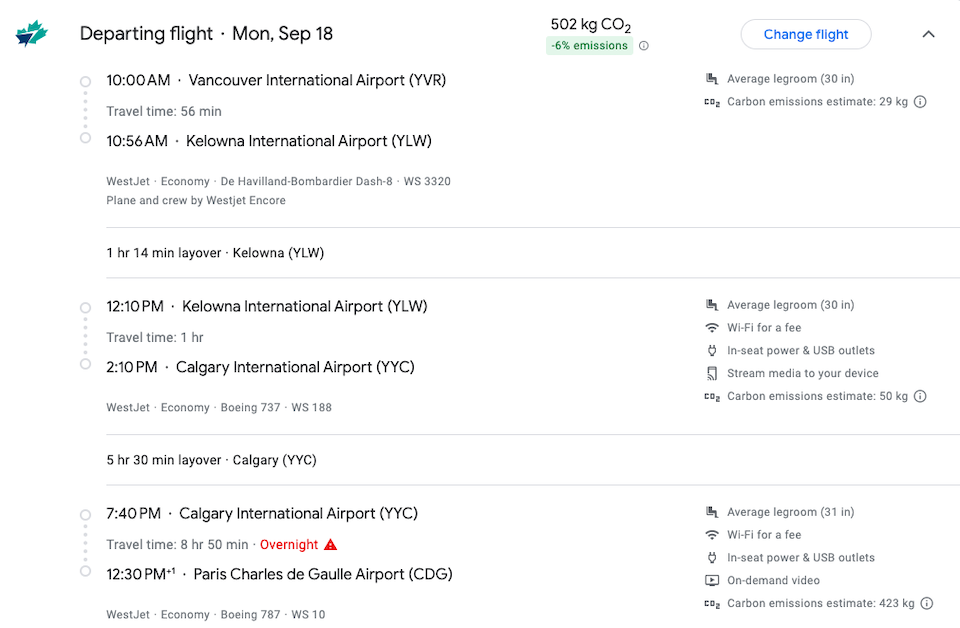 Thankfully, there is another option in this price range that only involves one stopover in Calgary.
The total cost of the one-way ticket is $462.66, which is only about $20 more than the other option.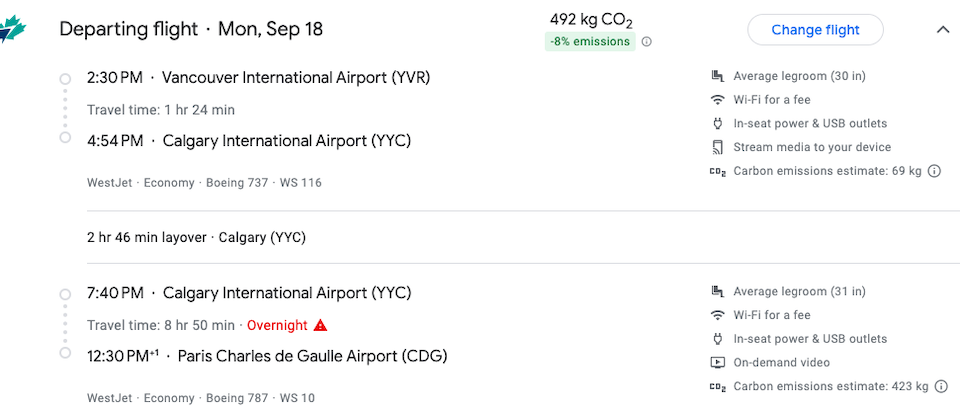 Travellers looking for return trips can find trips with only one short stop in either direction for under $1000 on multiple dates in the fall using Google Flights' price calendar.
For example, a trip departing on Nov. 6 that returns on Nov. 15 costs $959.86 including all taxes and fees with Air Canada. It only has one short stop in Montreal in either direction.