Locals looking to explore the world at a steal might not think a luxurious cruise would help them cut costs — but some South Pacific voyages offer fantastic savings that are on par with plane tickets but include the cost of meals, lodgings, and entertainment.
Princess Cruises is offering a 28-Day Hawaii, Tahiti, and South Pacific Crossing that departs Vancouver on Sept. 26 and visits several highly sought-after vacation destinations around the world before finally disembarking in New Zealand.
After the cruise departs from Vancouver it makes a stop in Astoria, Oregon before spending a day at sea en route to California. After that, the ship makes stops in San Francisco, San Diego, and Los Angeles.
Guests will spend a few days at sea exploring the ship, relaxing, and enjoying the onboard entertainment before making a couple of stops in Hawaii: one on the big island and one in Honolulu.
After a few more days at sea, the cruise makes a stop in Papeete, Tahiti — the breathtaking capital city of French Polynesia. The next stop is Pago Pago, an equally stunning gem in the South Pacific. The city is located on Tutuila Island in American Samoa, which is a U.S. territory covering seven South Pacific islands and atolls.
Cruisers will also have a chance to visit Fiji's capital city, Suva, before disembarking in Auckland, New Zealand, the final port of call.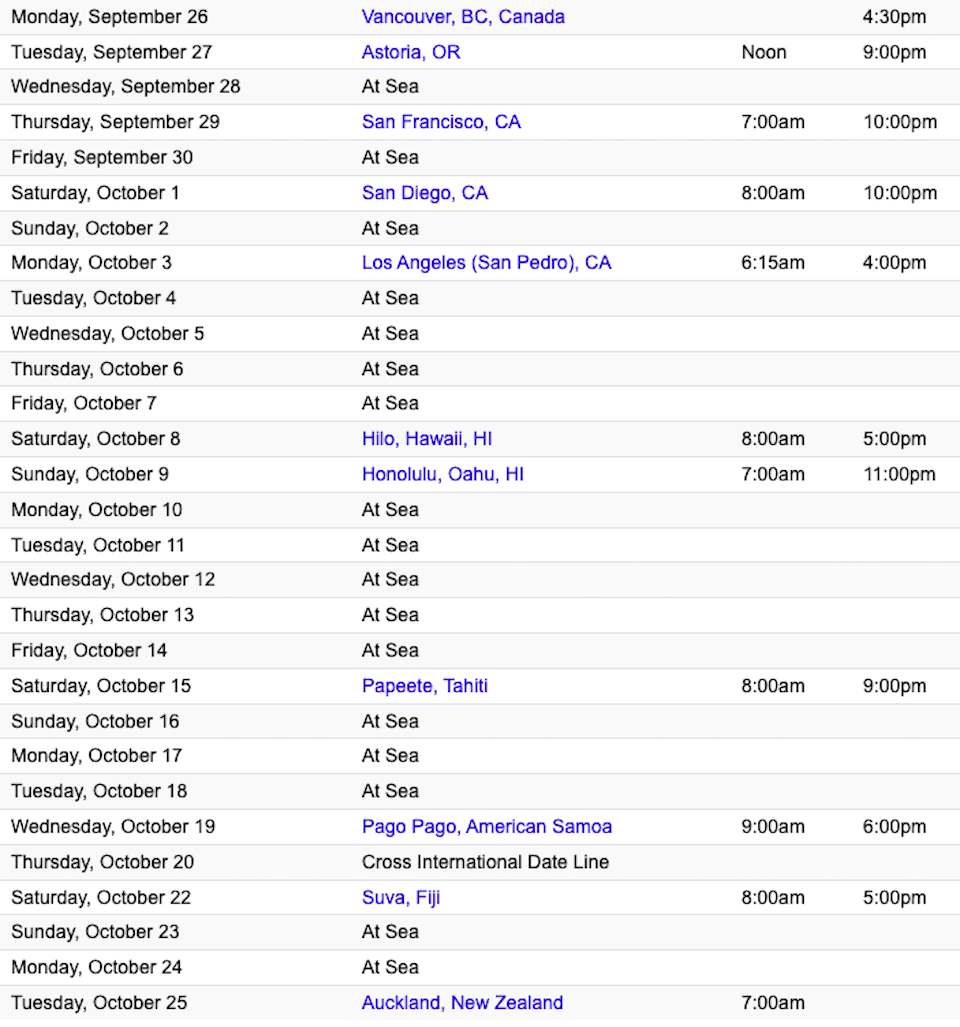 Cruise ship breakdown: Vancouver cruise to Auckland, New Zealand
The stateroom costs a total of $8,527.46 CAD including all taxes and frees, which breaks down to $4,263.73 CAD per person; the per diem cost breaks down to $152.28 CAD.
Not only does that cost include your transportation on a beautiful five-star vessel, but it also includes meals, entertainment, snacks, and lodging. The only thing it doesn't factor in is alcohol, but you may opt to purchase a drink package that can reduce the cost of your spending.
The ship is the five-star Grand Princess, which offers four swimming pools, eight hot tubs, a live theatre, mini-golf, renowned spa treatments, movies under the stars, a jogging track and much more.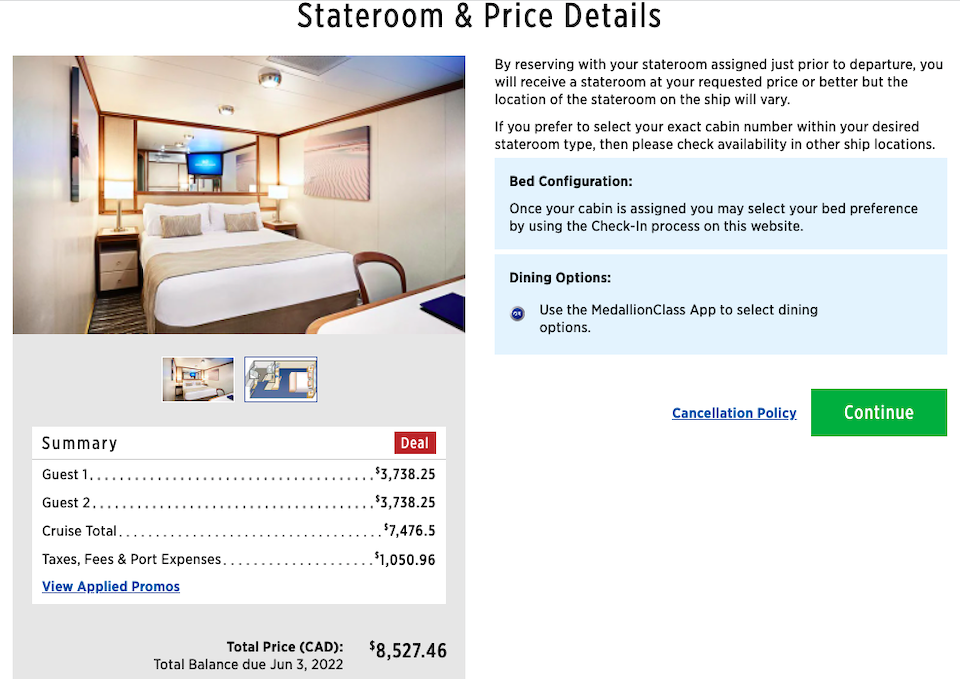 You may book your cruise and find out more information with Princess Cruises online.
Metro Vancouver residents: What to know about travel right now
Canada dropped its coronavirus testing requirement to enter the country but many health restrictions remain in place following the federal government's announcement.