Dreaming of exploring the Paris catacombs?
Your next trip to the capital of France doesn't have to break the bank, with costs for flights from Vancouver to Paris continuing to trend several hundred dollars below seasonal averages.
It isn't uncommon for trips between Vancouver International Airport (YVR) and Paris Charles de Gaulle Airport (CDG) to start at upwards of $1,000 for a return ticket, even if the flights aren't direct, particularly for travel during peak travel times, such as over the summer and winter holidays.
But locals eager to visit the City of Lights can do so for roughly half that price right now -- and low-cost options aren't few and far between, either.
For example, a WestJet flight that departs YVR on Jan. 22, 2024, and returns from CDG a week later on Jan. 29, 2024, costs $576.10 including all taxes and fees. There is a lengthy stopover in Calgary on the outbound journey, but the return trip only involves a couple of hours in Calgary.
One-way tickets start at $250 with WestJet, too.
The least expensive flights for similar trips to Paris typically cost between $860 and $1,450, according to Google Flights.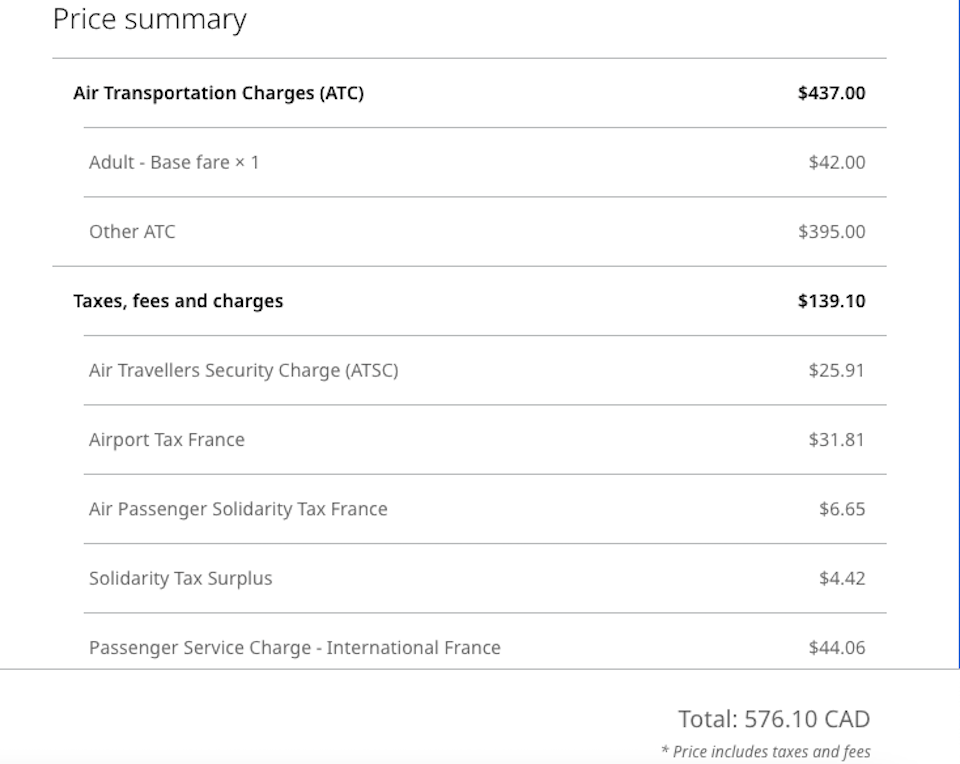 There are numerous round-trip YVR tickets for under $650 throughout November and several options for slightly more at the beginning of December. Prices jump up heading into the holidays but drop down drastically in January 2024, offering multiple date combinations in the $500 range.
Looking for a nonstop option?
Travellers hoping to steal kisses in the City of Love on Cupid's big day can enjoy ultra-low-cost tickets via Air France for travel in February.
For example, a flight that departs YVR on Feb. 13, 2024, and returns on Feb. 21, 2024, costs $610 including all taxes and fees.

Things to consider for the cheapest tickets from Vancouver to Paris
Affordable airfare always feels like a win -- but cheap flights typically have hidden costs.
The lead-in price with most airlines is usually restrictive, meaning that you won't be able to make changes to your itinerary or cancel your ticket once you've booked it.
With WestJet, for example, its "Basic" fare doesn't include changes or cancellations, and you'll be charged if you want to pre-select your seat or change it during the check-in process for your flight. On the other hand, the next fare class, "Econo," allows changes and cancellations for a fee and you won't be charged if you want to change your seat during check-in.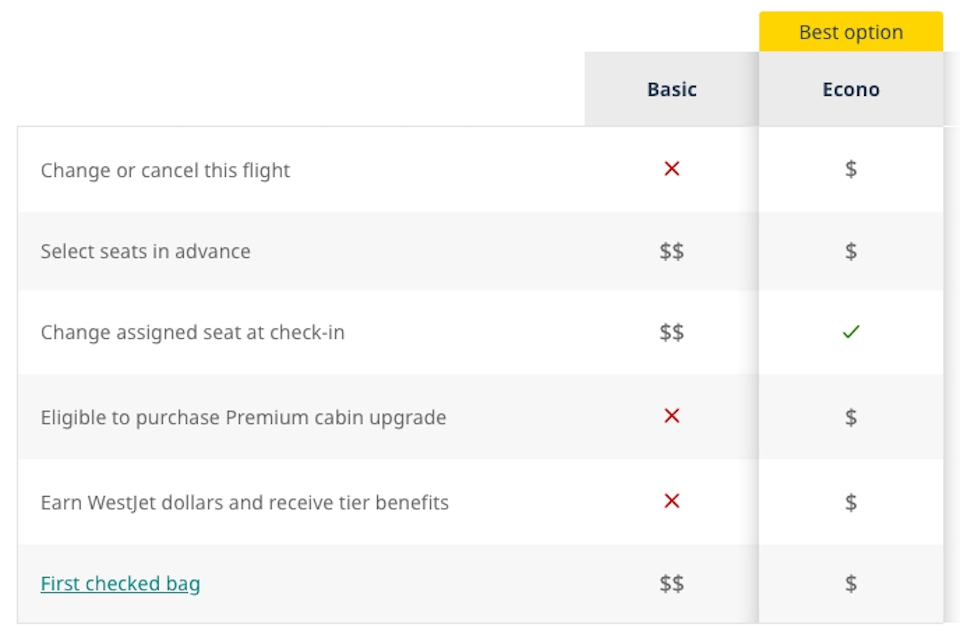 According to recent headlines, the Paris capital is now a metropolis teeming with petite bloodsuckers -- but not everyone believes the hype. A Vancouver expert says the news has been overblown, and offers several ways travellers can stay bed bug-free wherever they travel.
---
Find more information about exciting destinations in B.C. and across the globe, as well as travel deals and tips, by signing up for V.I.A.'s weekly travel newsletter The Wanderer. Since travel deals can sell out, find out the day they are posted by signing up for our daily Travel Deals newsletter.
Want to learn more about a specific destination or simply have a travel concern or idea that you would like V.I.A. to write about? Email us at elana@vancouverisawesome. Send us stories about recent holidays that you've been on, or if you have any tips you think our readers should know about.