WestJet flights just got significantly cheaper for Metro Vancouverites looking to travel on a budget -- at least for the next week or so.
The WestJet Black Friday Sale kicked off ahead of American Thanksgiving, with its discounted options released Monday, Nov. 20, and running through Friday, Nov. 26 at 10:59 p.m.
The sale on travel to all destinations between Nov. 20 and June 20, 2024, provided they are on wholly WestJet-operated flights (this means there can't be another airline on the itinerary). Also, there are no blackout dates, meaning customers can enjoy discounted prices on flights during busy travel periods and over holidays.
Some featured flights from Vancouver International Airport (YVR) start for under $99 including all taxes and fees. For example, a one-way direct flight to Nanaimo on Vancouver Island departing Jan. 8, 2024, costs $62, while travellers can cross the provincial border to Edmonton, Alberta for just $69 on Jan. 12, 2024.
South of the border, one-way flights from Vancouver to Phoenix, Arizona start at $150, while tickets to Maui, Hawaii start at $170.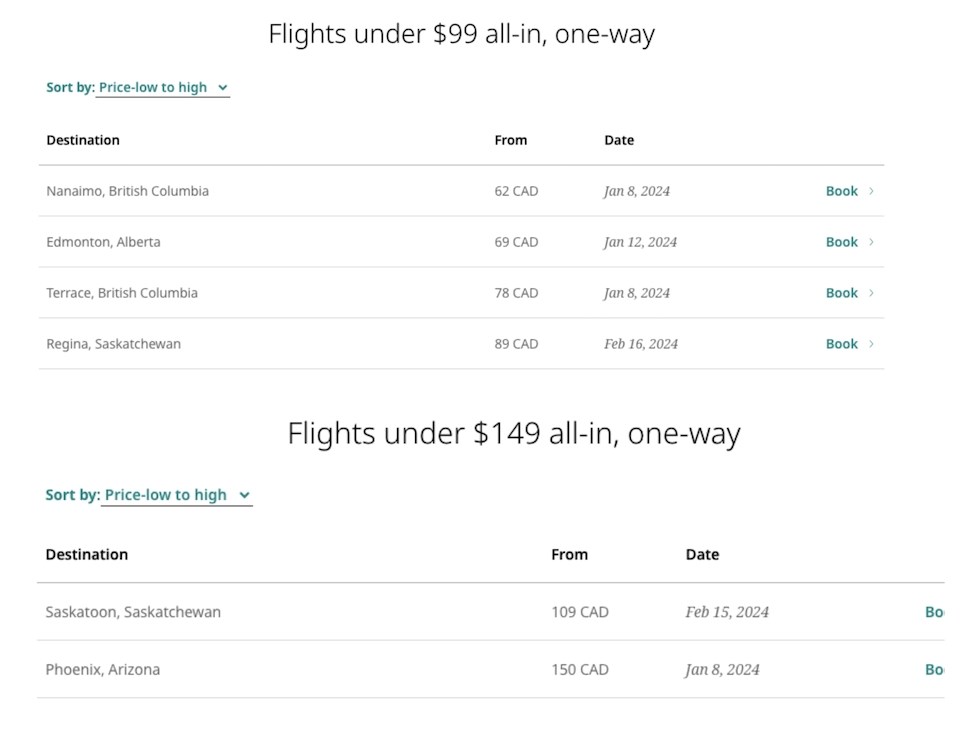 Travel tips for booking flights during the WestJet Black Friday Sale
You can use WestJet's price calendar to scroll through the cheapest dates, which are indicated with little yellow tickets. Keep in mind that the lower fare classes are non-refundable and don't include baggage.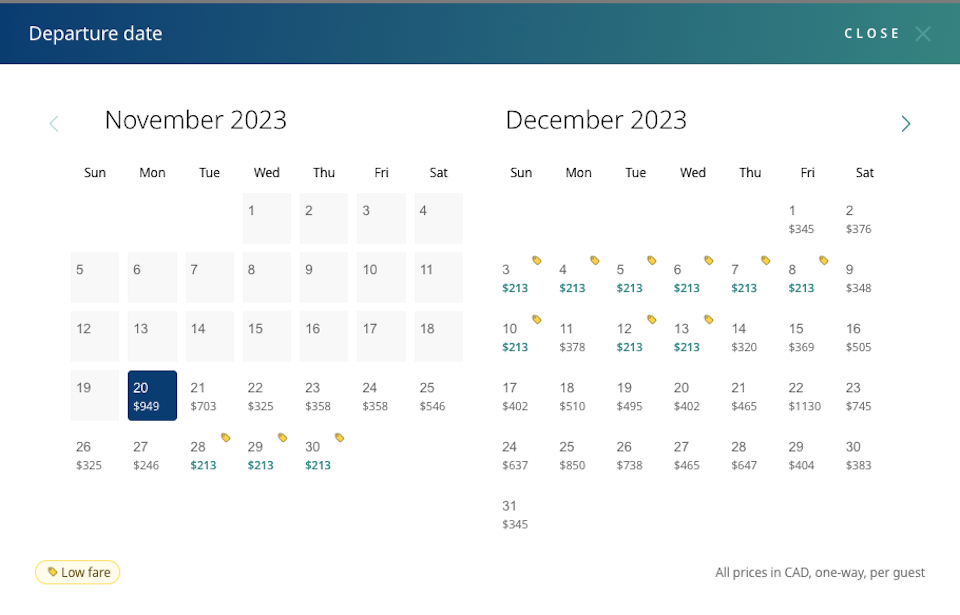 WestJet checked baggage fees now cost more for travellers who don't pay them in advance.
The airline implemented new policies for baggage and seat selection on Nov. 7, including the new $10 fee travellers must pay at the airport if they didn't pay for their checked bags in advance. However, the new costs don't apply to travellers who booked their tickets before the new rules came into effect.