If you're looking to fly outside of Vancouver in the next few weeks, Flair Airlines is offering incredible savings to destinations across North America.
The budget airline is offering a whopping 80 per cent off base fares for travel between May 20 and June 23, 2022. There are no blackout dates but the sale ends on May 19 just before midnight.
In order to take advantage of the discount, simply enter your travel dates into the company's sale portal or enter the fly80flair before you check out.
Some of the already-low fares are now even lower, such as the popular Vancouver to Kelowna route, which is now under $18 CAD including all taxes and fees on select dates this June.

There are several other low-cost options available, including destinations south of the border and down in Mexico. For example, an already low $98.51 CAD fare to Las Vegas is $88.67 CAD after the discount.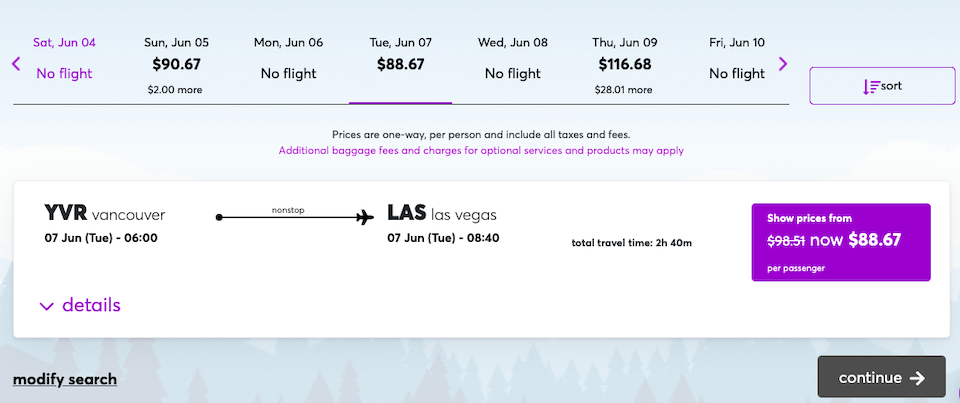 Book your flight with Flair online.
Metro Vancouver residents: What to know about travel right now
Canada dropped its coronavirus testing requirement to enter the country but many health restrictions remain in place following the federal government's announcement.