For a moment I considered placing a giant THUMBS DOWN graphic here in place of any words, but the story about Vancouver being called a "mind-numbingly boring" city has some serious nuances. So I figured instead of a simple meme our response should be a little more... well... nuanced.
Before we go any further, if you have no idea what I'm talking about then have a read through THIS ARTICLE that The Economist magazine published online yesterday. In it their writer claims that Vancouver is somehow one of the most boring cities in the world simply because it's too clean and safe, and there's no sense of danger here. This piece went live, hit Twitter like a tidal wave, and that's when the phone started ringing at our office. Because if anyone should have something to say when somebody takes a crap on our city it's V.I.A., right?
First, John Hua from Global wanted to know what we thought. He produced THIS SEGMENT that I have a few words in.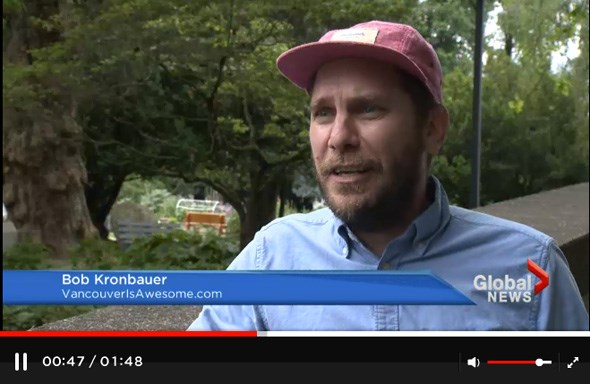 Next, Ian Austin from The Province newspaper called with some questions and wrote THIS ARTICLE for the paper which really lays out how we feel about the whole thing.
Lastly, Miyoung Lee had me on CBC news to chat for a few minutes. That one isn't online just yet but I'll update this with a link when it is.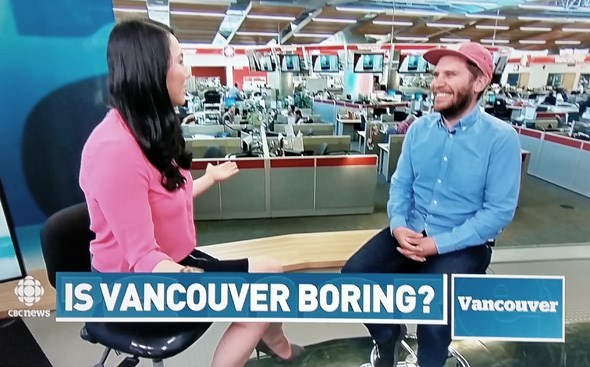 Here are the themes of the thoughts I shared in those interviews:
1. It's a weird thing to want to travel to (and celebrate) places that are dangerous to visit, so it seems like a backhanded compliment to call us boringly safe. When you're booking a hotel when traveling do you look for the sketchiest one possible, in the worst neighbourhood, with the hopes that you'll find yourself in some circumstance where you could be harmed? No. Of course you don't. Nobody does that.
2. Has the writer even visited Vancouver? Or, if they have, did they venture out beyond a 3 block radius from the Shangri La? Because there are more than a handful of areas East of Cambie Street that aren't exactly the "boring", squeaky clean and safe havens painted in the critique. In fact there's a ton of sketchy shit in this city. Maybe next time The Economist visits we'll chip in to put them up at the Patricia Hotel and give them a tour with that as home base for a weekend.
3. If living in a friendly, clean, well-planned city that has booming craft beer, food and music scenes, with the outdoors on our doorstep, then take me to the most boring city in the world.