Vancouver pets are some of the most pampered pooches and felines in world, and they are also some of the best dressed.
In fact, the city's pets were ranked the third most pampered in Canada by Amazon. The Most Pampered Pets list was compiled by Amazon Canada by comparing its per capita sales data for pet items purchased from Amazon from August 2017 to August 2018 in cities with over 100,000 residents.
While it isn't uncommon encounter a number of fabulously dressed pups on Robson Street, a local artist takes pet fashion to the next level.
Broderick Wong describes himself as a "Vancouver based watercolor Artistpreneur," and his projects include a number of different subjects. He does everything from character portraits to story portraits, live demonstrations to fine art, and he has a talent for bringing out the stylish flair in local pets. 
Specifically, Broderick paints local pets dressed in Victorian attire. He launched eight images of furry pets this December, and they come in beautiful twentieth century frames. 
One of the portraits is of a dog that Broderick owned, and he remembers her fondly through his art.
"I once had a 7 year old mini dachshund, Chiquita. She had passed away from cancer 5 years ago and I haven't been able to care for another dog ever since. Chiqui however, shows up once in a while in my works but this time, I wanted to capture a look whenever she wanted food and wasn't all barky about it," he explains. 
"I also wanted to keep it light and fun because that's what she was and this is how I'd like to remember her. Then I thought would there be other people out there who might want to celebrate pets in this way?"
Vancouver Pets in Victorian Dresses
Not only has Broderick released images of pets for sale, but he also does commissioned work. As a result, Vancouver residents may have a portrait of their own furry best friend immortalized in Victorian garb.
The little Chihuahua, Abner, is a little rescue dog from Mexico. Now, the sweet pooch calls North Vancouver his home with his favourite human, Janice. He was painted with an adorable bowtie, suspenders, and a cap.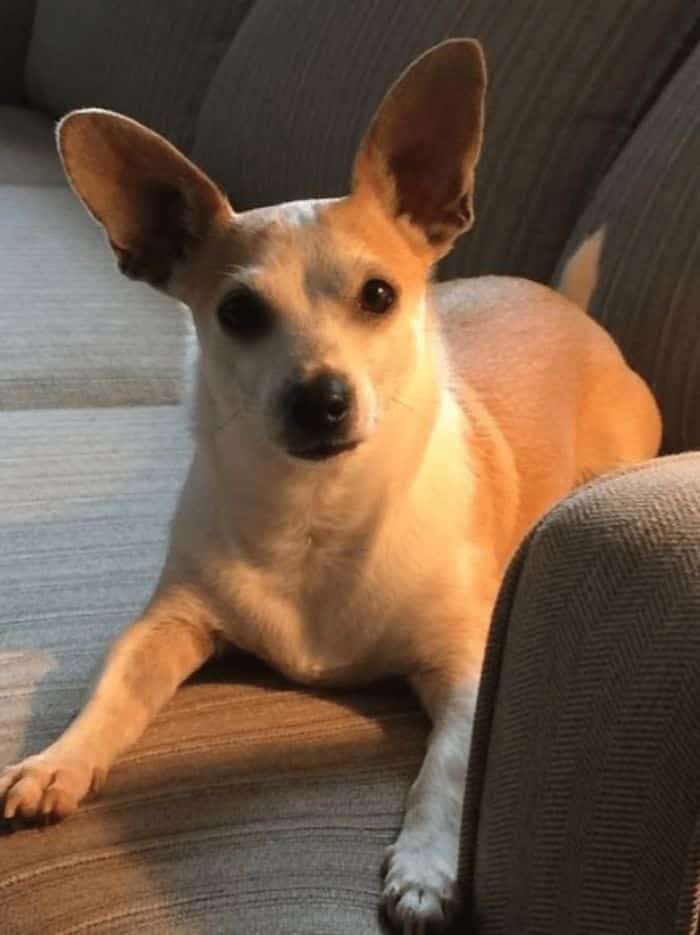 Broderick Wong
You may also see a cross section of his original art on his Instagram page.