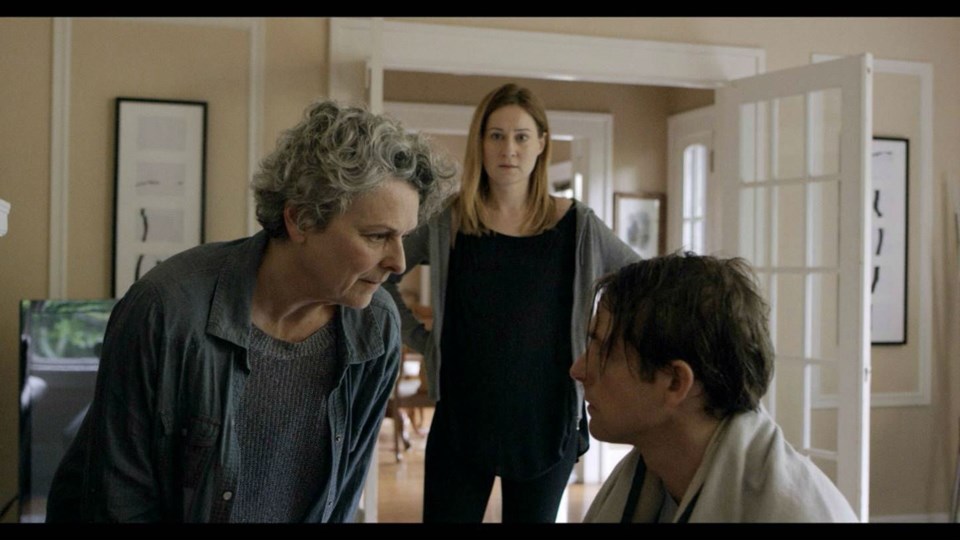 Award-winning Canadian writer and director Bruce Sweeney's 8th feature film Kingsway is set in Vancouver and will be screening at the Vancouver International Film Festival (VIFF).
Actress Camille Sullivan plays Jessica, a single car mechanic living with her mother Marion (Gabrielle Rose) who suspects her sister in law Lori (Colleen Rennison) is having an affair.
Jessica's brother Matt (Matt Gladstone) is a semiotics professor that is unaware that anything is going on with his wife Lori.
Viewers will recognize the 2400 Motel on the Kingsway in a scene where Matt spots a motorcycle belonging to his wife parked outside.
Jessica and Marion confront Lori who tells them something surprising that leads to one of the characters attempting suicide. A therapist enters the fray to act as referee and sort out the emotional wreckage.
"I wanted to make a film about love and suicide. Yet make it accessible, not some heavy thing," says Sweeney. "I chose the romantic comedy/romantic drama genre for this reason. For me, theme's a big deal, and the theme of Kingsway is about the nature and fragility of familial and intimate relationships. I wanted every scene to refer to this in some way."
The film will be considered for the festival's BC Spotlight Awards and has its world premiere at the Toronto International Film Festival before screening at VIFF in October.