Sure, we have one extra February day to get through this year before the arrival of March, but here we are. No matter the weather, either, when it comes to incredible food and drink events happening in and around Vancouver this month, March is coming in like a lion with so many tantalizing possibilities.
This month sees some fun anniversary promos at Vancouver restaurants, as well as fests celebrating all things tea, Japanese food, soulful and creative curries, and so much more. March is also the month of Pi Day, which means PIE! Really, any way you do the math, March is shaping up to be delicious here in Metro Vancouver.
Check out these delicious food and drink events happening in and around Vancouver this month. And if you've got a tip for a great event, get in touch by sending an e-mail to lindsay@vancouverisawesome.com. We'll update the post as we get word about more great food events happening in March.
CONTINUING/ONGOING:
This is the big one for wine fans in Metro Vancouver. Featuring an array of terrific programming, from big tastings to smaller workshops, dinners, and other opportunities to taste and discover, the VIWF is the province's premiere wine event. There is a focus on a different region or country every year; the featured region has its own section in the tasting room and offers thematic seminars and food and wine pairings throughout the week - this year it's France.
When: Through March 1
Where: Various venues
Here in Vancouver it's pretty easy to live that plant-based life, thanks to restaurants that either specialize in vegan eats or the many that offer vegan-friendly dishes.  Now a few of our popular veg-centric eateries have signed on to take part in the city's inaugural Vegan Week. It's an initiative out of Portland, Oregon that aims to get more people out and trying vegan food available across the city. You'll find Vegan Week offerings at Vancouver's Nuba, Beetbox, Tacofino, Old Bird and Bandidas Taqueria. Details for the dishes and deals at each restaurant is here.
When: Feb. 24 to March 1
Where: Participating restaurants
Free poke bowls at Pokey Okey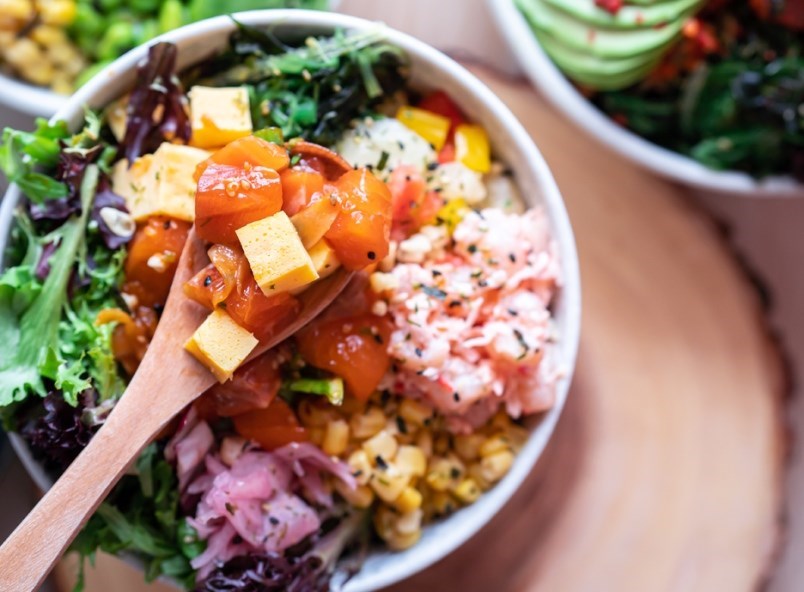 The popular Richmond poké restaurant Pokey Okey is opening a second location in Burnaby. In order to celebrate the grand opening, they will be giving away free poké bowls to all guests on Feb. 29 and March 1. Guests will be able to select from either The Red Bowl, The Green Bowl or The Yellow Bowl. Pokey Okey Kingsway's grand opening and free poké event is sure to draw a crowd; it is recommended that guests arrive early to beat the lineup. 
When: Feb. 29 and March 1
Where: Pokey Okey – 4919 Kingsway, Burnaby
Gelato 101 classes at Uno Gelato
The secrets of gelato-making can be easily uncovered at a new series of classes being offered by a Vancouver scoop shop. Uno Gelato launched their Gelato 101 workshop this fall as a fun way to get people in their Kitsilano flagship location during the cooler months. Offered weekly on Wednesday and Thursday evenings, Gelato 101 is a 90-minute hands-on course that will find you working alongside Uno's gelato masters in their kitchen putting together one gelato and one sorbetto. Plus you'll taste an array of flavours from their menu.
When: Wednesday and Thursday nights though March from 7 to 8:30 p.m.
Where: Uno Gelato – 2579 West Broadway
Cost: $50 plus tax. Reserve online by emailing info@unogelato.com
Taking a cue from our status as "Raincouver," a new afternoon tea service in the heart of the city aims to create sunny smiles with its riff on that rainy theme. Fairmont Hotel Vancouver's afternoon tea, held at their Notch8 restaurant, has become known for their clever and often whimsical themed offerings. Notch8's chef de cuisine Dennis Peckhamhas curated a menu of sweet and savory selections, all playing on the theme of "Raincouver," from the Crab Profiterole with Dungeness crab, green apple, smoked roe and fennel, to the Chocolate Mud Tart served in a dark chocolate pastry shell, filled with chocolate crémeux, chocolate ganache and chocolate "soil." 
When: Wednesday to Sunday from now until April 12. Seatings at 11 a.m., 1 p.m. and 3 p.m.
Where: Notch8 at Fairmont Hotel Vancouver – 900 West Georgia St.
Cost: $65 for adults and $32.50 for children
100th Anniversary of Prohibition at Pourhouse
Throughout 2020, Pourhouse bar manager Adam Domet and staff will take guests back a century to a dark time in American history — the advent of Prohibition, which effectively killed the Golden Age of Cocktails. The Pourhouse Prohibition Cocktail Program will celebrate the ensuing popularity in travel to foreign destinations that Prohibition helped spur — far-flung places where American imbibers could get away to enjoy an expertly crafted cocktail without fear of prosecution. Each month, the Pourhouse staff will highlight a different region of the world and its most famous cocktails, continuing this March with a focus on London, U.K. and two classic $14 libations that hail from bars located in the British capital.
When: March 2020
Where: Pourhouse – 162 Water St.
MARCH EVENTS:
Pescatarian Tasting Menu at Ancora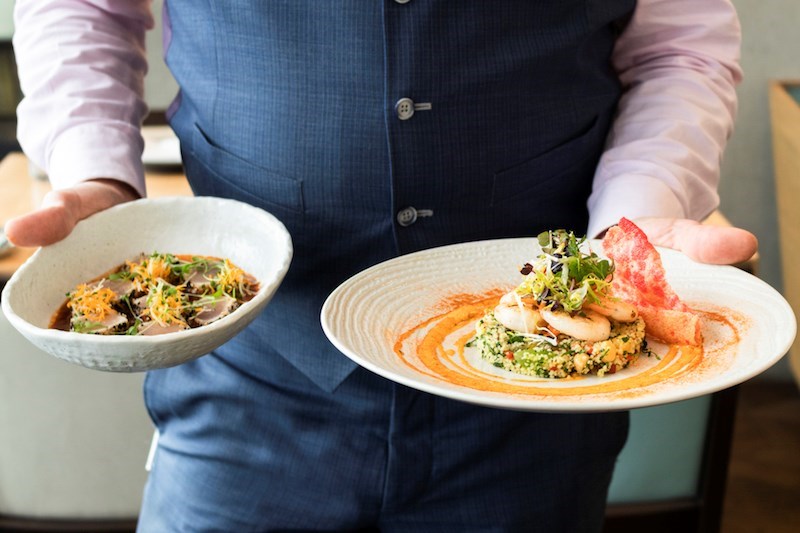 Back by popular demand, Ancora Waterfront Dining and Patio will haul in a bounty of the West Coast's best seafood when it brings its Pescatarian Tasting Menu back to both its False Creek (Vancouver) and Ambleside (West Vancouver) locations throughout the month of March. Available Sundays through Thursdays, the Pescatarian Tasting Menu gives executive chef Ricardo Valverde and his talented culinary teams another opportunity to underscore the restaurants' mission to showcase fresh catches in such signature Peruvian-Japanese 'Nikkei' dishes as miso and aji panca grilled prawns, sesame-crusted albacore tuna tataki and steelhead trout with squid ink hummus, fingerling potatoes and green olive vinaigrette.
When: Sundays through Thursdays in March
Where: Acora – 1600 Howe St., Vancouver and 1351 Bellevue Ave., West Vancouver
Cost: $49 per person plus tax and gratuity, with regular à-la-carte options also available
Holy Crab's 3rd Anniversary 
The West End's Louisiana-inspired seafood boil restaurant The Holy Crab will be giving out orders of free Stuffed Deviled Crab to celebrate their third anniversary. You'll want to get in line early for what's sure to be a popular promo. They'll have 30 orders of Stuffed Deviled Crab up for grabs to the first 30 people in line (limit one per person). The Holy Crab's Stuffed Deviled Crab dish is a premium Dungeness crab shell stuffed with the restaurant's signature house-made seafood gumbo (Louisiana Creole seafood stew), topped with morsels of crab meat and baked cheese. In addition to handing out free decadent crab entrees on March 1, The Holy Crab will continue to mark their third anniversary on Robson Street for the remainder of the week by offering 30 per cent off the entire food menu (not including beverages and All-You-Can-Eat-Shrimp Tuesdays) for dine-in customers from March 1 through 8.
When: Free crab promo: March 1 starting at 11 a.m.; 30 per cent off menu March 1 to 8
Where: The Holy Crab – 1588 Robson St.
Gastown's Di Beppe restaurant held an inaugural Festa della Polenta dinner last spring, and they are bringing the celebration back for another year. The 2020 edition of Festa della Polenta will take place on Sunday, March 1. The sit-down multi-course dinner is served family style, and — as I can attest from having indulged last year — truly represents both a celebration of the dish and also a true feast. The dinner will begin with a welcome aperitivo, followed by an array of cicchetti — small bites — and an insalata course before the main event, where staff come to your table to pour out fresh, hot pots of creamy polenta onto a wooden board. Then come all the accompanying dishes, like braised veal osso buco in pomodoro, whole sea bream in vermouth cream, rapini with chili oil and wild mushrooms with roasted garlic, basil and red wine. If you can manage dessert, you will get to try a sweet preparation of polenta, done as a zeppole — a deep fried ball — served with icing sugar, crema and Nutella. 
When: March 1 at 6 p.m.
Where: Di Beppe – 8 West Cordova St.
Cost: $89 per person plus tax and gratuity; purchase tickets online via Di Beppe
Treat your taste buds to a trip to Japan without leaving Vancouver, thanks to the annual Japan Food Fair. Hosted by the Vancouver Buddhist Temple, this "spring bazaar"-style event features heaps of traditional Japanese fare like maki (roll) sushi, nigiri sushi, chicken teriyaki, ohagi (sweet sticky rice balls), manju (Japanese steamed cake), udon noodles, and much more, all at affordable prices. Bring cash and get there early to grab a coveted seat at this popular event.
When: March 1 from noon to 2 pm
Where: Vancouver Buddhist Temple – 220 Jackson Ave.
Cost: Free admission; pay for your food. Cash only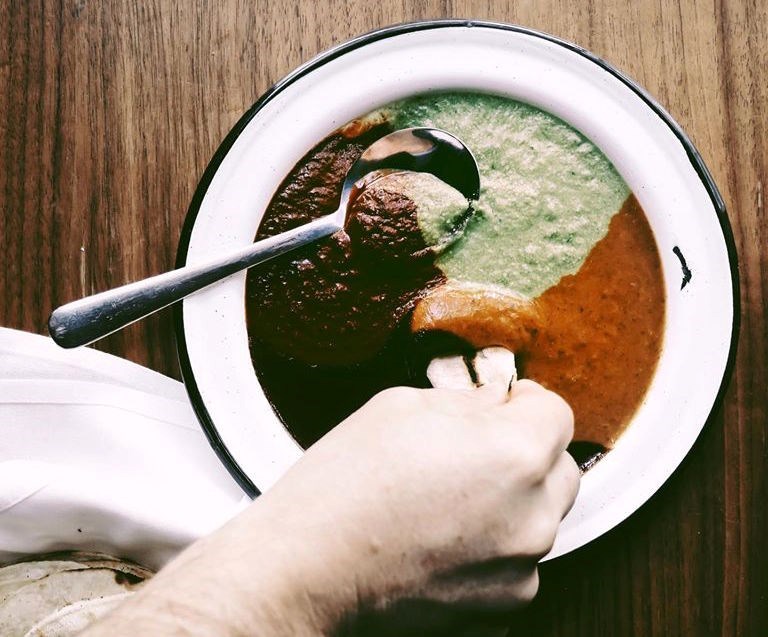 Get happy during Happy Hour Sunday afternoon at La Mez in Gastown with their authentic family mole recipes. Their 'Mosaic of Mole' is comprised of four unique styles to remember and celebrate any occasion. They will have rojo (red), negro (black), verde (green), and amarillo (yellow) moles; all of them are nut-free, gluten-free and dairy-free. 
When: March 1 from 2 to 5 p.m.
Where: La Mezcaleria – 68 East Cordova St.
Cost: Regular plate $15, large plate $21
For five decades now, visitors and locals alike in Vancouver have tucked into plates of pasta at Gastown's Old Spaghetti Factory. To celebrate their half-century of serving up spaghetti and more here, the restaurant will offer their original 1970 menu — with 1970 prices — for one day only. From 11 a.m. to 8 p.m., the Gastown restaurant will have their all-inclusive spaghetti entrees available for just $1.75. The offerings will include throwback items like spaghetti with chicken liver sauce. While the retro prices are certainly enticing, the Old Spaghetti Factory is using their anniversary festivities for a cause better than your own bottom line: On March 3, they'll donate all proceeds from food sales to the B.C. Professional Fire Fighters' Burn Fund. Additionally, diners will have the option to add on a donation to their bills. 
When: March 3 from 11 a.m. to 8 p.m.
Where: The Old Spaghetti Factory – 53 Water St.
Cost: Spaghetti Classics for $1.75; donations for the BC Professional Fire Fighters' Burn Fund welcome
'Hinamatsuri' (Girls Day) Features at Yuwa Japanese Cuisine
In honour of Hinamatsuri, or 'Girls' Day' — a Japanese cultural tradition that honours girls and involves rituals believed to bestow and promote their health, happiness and longevity — Yuwa Japanese Cuisine will offer several features at the award-winning Kitsilano restaurant this March. The colourful and customary main dish of the Hinamatsuri feast, Chirashizushi (sashimi, vegetables and ikura on rice) will be available exclusively on the official date of Hinamatsuri (Tuesday, March 3), while a pair of other special dessert dishes of Odango Cakes — a tri-coloured treat symbolizing good health (pink), the snow yet to melt (white) and the coming of spring (green) — and Hana-Gasane Wagashi, which is adorned in edible peach blossoms, the seasonal symbol of Hinamatsuri — will be available throughout March.
When: March 3 and throughout March
Where: Yuwa Japanese Cuisine – 2775 West 16th Ave.
Explore the Yaletown neighborhood and tantalize your taste buds at a selection of restaurants and cafés curated by Vancouver Foodster. Each restaurant will be serving up Tasting Plates and Tasting Cups for guests to enjoy and you will have a chance to visit a selection of different types of restaurants and cafes throughout the self-guided tour. 
When: March 4 from 6 to 10 p.m.
Where: Begin at Passione Gelato – 55 Smithe St.
Cost: $36-60; purchase tickets online
Vin Van Wine Pop-up Long Table at Nelson The Seagull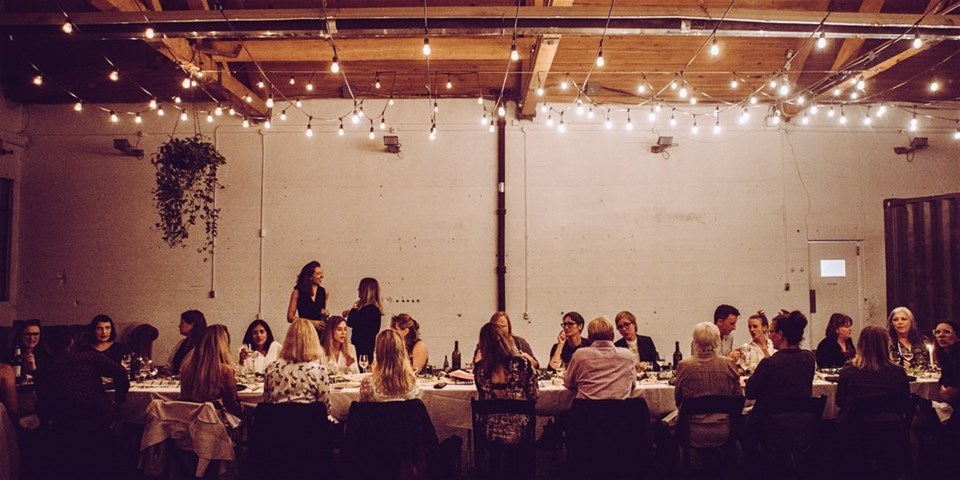 Join Nelson the Seagull and Vin Van Wine for an intimate four course meal with carefully curated wine pairings and a welcome cocktail. This candlelit feast will be focused on the wines and cuisine of the Alps. The evenings showcase includes crisp whites and dynamic reds from the alpine regions of France, Italy and Switzerland, all paired with dishes rustled up by local chef Michael Varga. Tickets include a welcome cocktail and a four-course dinner with wine pairings. Additional wine to purchase on the night. 
When: March 6 from 7 to 10 p.m.
Where: Nelson The Seagull – 315 Carrall St.
Cost: $ 110 per person; purchase online
Coquitlam Craft Beer Festival
Back for its fifth year, the Coquitlam Craft Beer Festival will feature around 50 craft breweries, cider houses and distilleries pouring samples for one night of fun. The ticketed tasting event boasts an all-inclusive entry, which means no beverage tickets or tokens necessary once you're inside the venue. Tickets for 2020 have gone down in cost, with one significant difference of note for past attendees: food samples are not provided; instead, you can purchase food from a food truck that will be parked on-site.
When: March 7 at 2 to 4:30 p.m. and 7:30 to 10 p.m.
Where: The Westwood Plateau Golf & Country Club – 3251 Plateau Blvd., Coquitlam
Cost: $45 (matinee) and $55 (evening); purchase tickets online. 19+ only
If you know, you know: The HSBC Canada Sevens is a wild time, and to match the over-the-top crowd, B.C. Place stadium will be serving up some seriously over-the-top eats during that weekend's epic matches. Returning to the menu will be the Outrageous Burger. It's got three house-formed beef patties, three chicken tenders, six strips of bacon, three slices of cheddar cheese, a hot dog wiener, French fries and house recipe sauce, stacked between two buns. The other treats planned are the Monstrosity Poutine (cheese curds, gravy and French fries, in a super-sized serving), as well as meat and veggie Aussie pies. Stanley Park Brewing has a special new Canada Sevens Lager they'll be introducing at the Canada Sevens, too.
When: March 7 and 8
Where: B.C. Place
Cost: You can score tickets to the Canada Sevens here in Vancouver online. 
Sip your way around the world all in one place. The Vancouver Tea Festival will feature a marketplace, workshops, presentations, and of course plenty of tastings. Among the experiences at the annual event include a traditional tea ceremony, as well the chance to meet the participating exhibitors and get a sip of what they've got brewing. Festival admission includes several free tastings, as well as a $5 credit for a scheduled tasting. Additionally, all tickets include complimentary admission to the Nikkei National Museum.
When: March 7 and 8
Where: Nikkei National Museum & Cultural Centre - 6688 Southoaks Cres., Burnaby
Cost: $7-18; purchase tickets online
Back for its seventh year, eight Vancouver chefs will compete in the Curry Cup on Monday, March 9, an evening devoted to the oft-unsung art of the curry, put on by The Chefs' Table Society of B.C. and the Mount Pleasant Business Improvement Area. Your ticket includes tastings for all of the curries, as well as beverage and dessert samples to round out the evening of savoury feasting. 
When: March 9 from 6:30 to 9 p.m.
Where: Heritage Hall – 3102 Main St.
Cost: $59-69; purchase online
'Paulée'-inspired Grand Cru Burgundy Dinner at Origo Club
Oenophiles can dig deep into their personal cellars and savour the best of Bourgogne with fellow wine enthusiasts when Richmond restaurant-café-art-gallery Origo Club hosts a third instalment of its ultra-exclusive 'Paulée'-inspired Grand Cru Burgundy Dinner Series. Each guest will bring two bottles of Grand Cru Burgundy or Champagne or one magnum of either to be shared among their fellow connoisseurs and share in the spirit of generosity, conviviality and joie de vivre while enjoying a seven-course dinner prepared by chef David Pan.
When: March 12 at 6:30 p.m.
Where: Origo Club – 6888 River Rd. #110, Richmond
Cost: $300 per person, which includes tax, gratuity and transportation back to each guest's château following the dinner.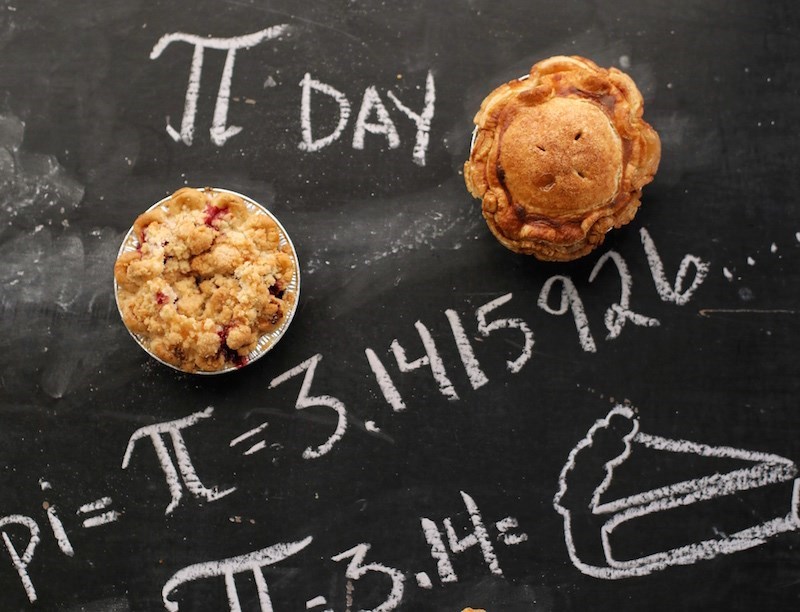 The Pie Hole will be celebrating PI DAY on March 14 (3.14, get it?!) with $3.14 off all nine-inch pies (ordered through the website March 5 through 15 with code PIDAY2020) and $3.14 four-inch pies in the shop on March 14 at all three locations until supplies last... they sold out early last year.
When: March 14 in store; online orders March 5 to 15
Where:  All three Pie Hole locations in Metro Vancouver
Quails Gate Winemakers Dinner at Five Sails
A special five-course dinner put together by chef Masa with wine pairings carefully selected by Sommelier Ramone Fresnada, including a champagne and canapé reception before the dinner. Plus you can dine in the just-reopened waterfront restaurant with all its spectacular views.

When:  March 18
Where: Five Sails – 410-999 Canada Place
Cost: $129 per guest (inclusive of tax and gratuity) 
For one evening only, experience an exclusive Taste of the Islands as executive chef Justine Smith and culinary director Lukas Gurtner of Sonora Resort, executive chef Albert Tran of Edible Canada and Vancouver Island Brewing create a multi-coursed and beer-paired culinary journey.
When: March 24 at 6 p.m.
Where: Edible Canada – 1596 Johnston St.
Cost: Tickets are $130 per person and can be purchased on Edible Canada's website.
Tacofino Beer Dinner Series x Tofino Brewing Co.
For the third consecutive year, Tacofino will pair its beloved Baja-by-way-of-West-Coast cuisine with the best of B.C.'s craft beer community when it brings back its perennially sold-out Beer Dinner Series at its Hastings location beginning this month. Each evening offers seatings at 6 p.m. and 8:30 p.m. on the last Thursday of the month throughout spring and summer, and pairs a custom, five-course menu with a range of unique and exclusive beer from a visiting notable B.C. brewery. The five-event series kicks off by taking Tacofino back to its seaside roots as it welcomes the good folks from Tofino Brewing Co.
When: March 26 at 6 and 8:30 p.m.
Where: Tacofino Hastings – 2327 East Hastings St.
Cost: $55 per person inclusive of tax, gratuity and ticketing fees