It might look bright and sunny outside today, ☀️ but don't let your eyes fool you: this weekend's going to be a chilly one.

Temperatures in Vancouver will reach a high of 8°C today, falling to a low of 0°C overnight, with gusty winds predicted throughout the day.

But with just one week left until Halloween, it's time to bundle up, don a mask, brave the chilly October weather, and get in the spooky spirit.

1. Indulge your inner foodie from the comfort of your home


Back in August, the folks at Vancouver's Got Craft? put on their first virtual market for "foodies," showcasing a couple dozen local chefs, bakers, and food-makers for shoppers to check out online. Organizers say the summer event garnered an overwhelmingly positive response, so they are doing it again, and this time they will have even more on offer.


Taking place from Thursday, Oct. 22 through Sunday, Oct. 25, the Got Craft? Virtual Market – Foodie Edition will be open for clicking and buying.
Shoppers can choose from a carefully-curated selection of locally-sourced eats and bevs, including cookies from BAK'D, mochi buns from Baker & Table Café, vegan Mexican food from Lita's Mexican Foods, kombucha from Oddity Kombucha, sourdough bread from Tall Shadow Breads, popped lotus seed snacks from Sacred Foods, coffee beans from Potter & Crow Craft Coffee Roasters, and more.
2. Catch a scary flick at the Rio Theatre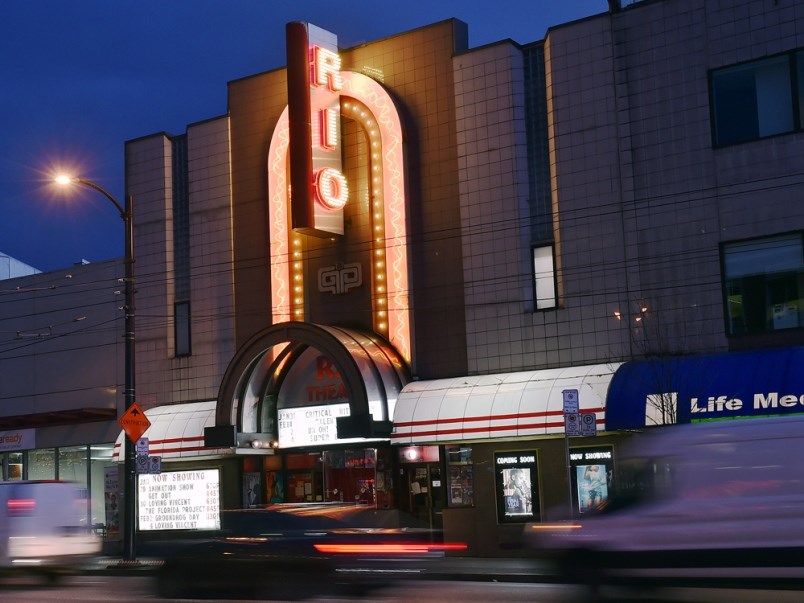 The Rio Theatre. (via Vancouver Courier/Dan Toulgoet)
The independent movie spot is inviting Vancouverites to "Escape the nightmare," and "come see a movie," with its lineup of spooky flicks leading up to Halloween.
Rio Theatre is calling the festival "Scream Month." This weekend's schedule includes classic films like Hocus Pocus, Beetlejuice, the Texas Chainsaw Massacre, Interview with a Vampire and Rosemary's Baby, among others, with several other Halloween favourites set to take over the big screen over the coming weeks.
3. Plan your Halloween costume

Still looking for a last-minute costume? This Halloween, there is no shortage of completely original costume ideas to don on the big night. We've rounded up a few for an ultra-B.C., very-2020 collection of costume ideas, if you're in need of some inspiration.
4. Plan Halloween, period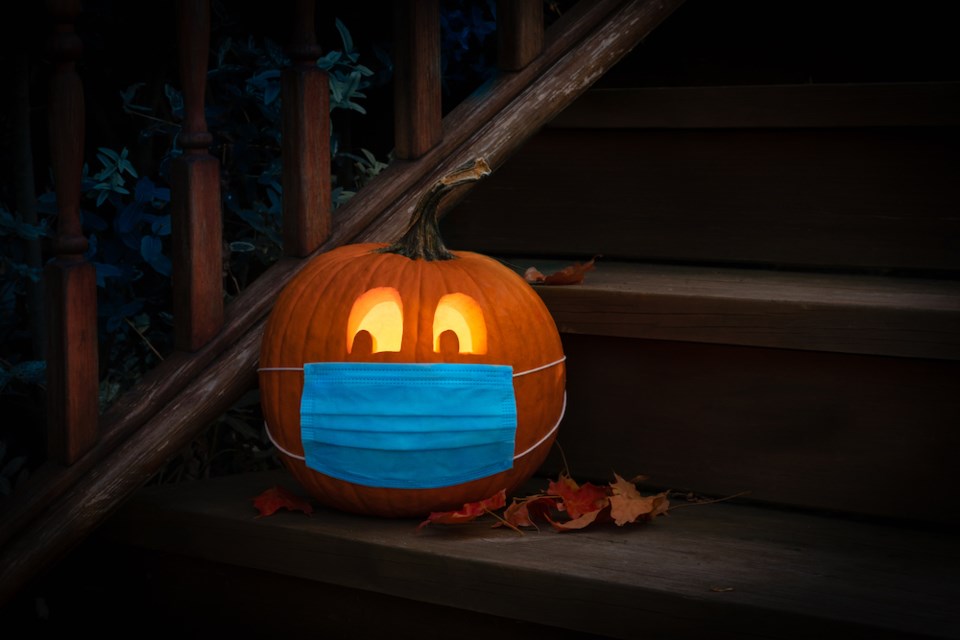 Photo: Getty Images
We can't deny that 2020 has undoubtedly been one of the spookiest years on record. After months of dealing with real-life frights like murder hornets, catastrophic wildfires in parts of the world, and, not to mention, a deadly virus and a global pandemic, it's no surprise that Vancouverites are clamouring to distract themselves with more traditional terrors like ghosts, ghouls and zombies as the extra-long Halloween night approaches.

But thanks to that aforementioned virus, Halloween celebrations this year will look different than ever before, with many longstanding Lower Mainland traditions postponed until 2021. But from socially-distant trick-or-treating to incorporating a mask into your costume, there are many ways to get into the spooky spirit while keeping safety top of mind. That said, Halloween is still "on" in B.C., with plenty of fun events set to take place across Metro Vancouver, both virtually and in-person, in celebration of the holiday.

From truly terrifying haunted mazes to family-friendly festivities, we've rounded up a few of them here.
5. Explore the art of storytelling at the Vancouver Writers Fest
As the Festival explains, "Words shape our worlds. They can delight, inspire, provoke, comfort and unite—as do the authors, journalists and poets who wield them." The annual event runs until this Sunday, Oct. 25. There are a wide variety of events taking place over Zoom this weekend, with several free or pay-what-you-can options.
6. Treat yourself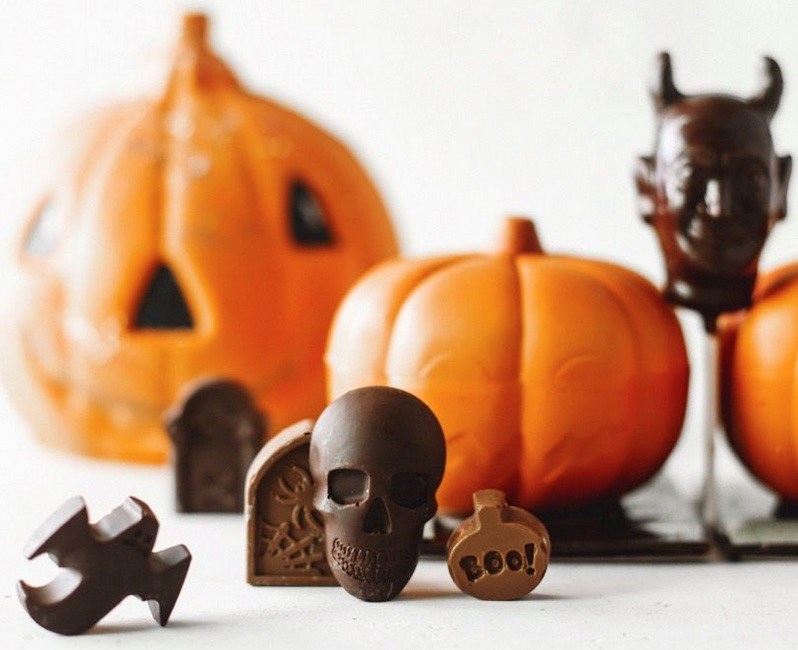 Photo courtesy Temper Pastry & Chocolate
When it comes to Halloween treats, Vancouver restaurants, bakeries, and even bars are getting into the spirit of the season big time. Sure, you can grab a bag of candy corn or one of those bags filled with tiny boxes of Smarties from the mega-mart...but you can also support some local businesses and make this a Halloween to remember.

With so many ghouls and goblins of all ages opting to keep the parties small and at home during these unusual times, it's ideal for skipping the regular trick-or-treat eats and opting for something truly spook-tacular. We've rounded up a few of the most hauntingly enticing foods, goodies, and even libations to help liven up your souls for Halloween 2020.
7. Bring your pup to a pumpkin patch
Who says Halloween is just for humans? PawSwap is hosting its "Sunday Strolls: Pumpkin Patch Edition" this weekend, and is promising "a morning full of fall fun for dog owners, and dog lovers.
Powered by
Maan
Farms, the Sunday morning event is set to include a mini professional
photoshoot
for attendees and their pups. Participants will enjoy "a socially distanced stroll through the pumpkin patch" where they can pick out a pumpkin to take home.
Attendees will also receive a goodie bag (worth over $35) filled with everything needed for their pumpkin promenade and more, put together with love by the
PawSwap
team, and included in the $26 ticket price.
8. Buy a new T-shirt
Is your wardrobe in need of a fall refresh? BC Is Awesome is running an October promo: Buy two t-shirts, get one free. Browse through the selection here.
9. Take an educational journey to the skies and beyond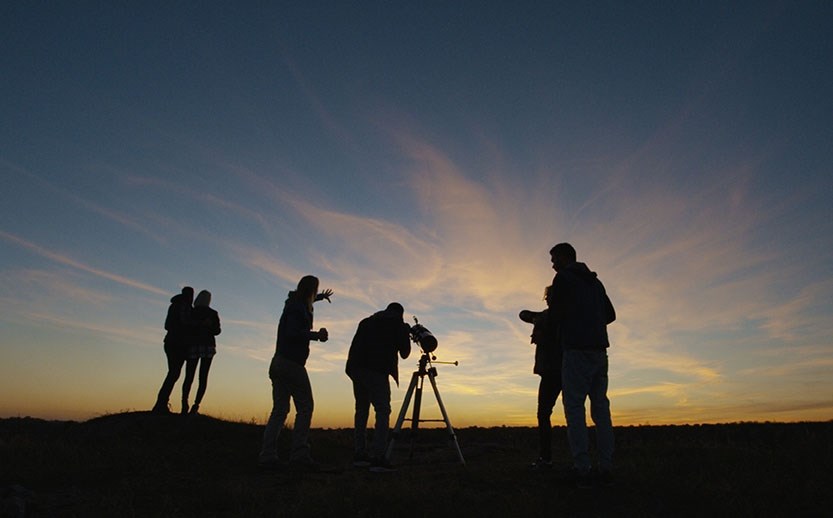 Photo provided by H.R. MacMillan Space Centre.
For over 50 years, the H.R. MacMillan Space Centre has been instructing curious minds about planetary science, astronomy, space exploration, and the wonders of the universe.
And this year, they've gone virtual! With an array of online educational programs, the Centre has reached stargazers all across Canada by connecting them with scientists and astronomers.
Sound interesting? Check out the Centre's upcoming programming, which is bound to have something for the entire family.
10. Most importantly: Vote!
One of the advance-voting polling stations is at the Best Western Hotel on Howe Street. Photo by Glen Korstrom/BIV
It's Election Day. Though results might not be confirmed for some time, today is your last chance to make your vote count as British Columbia selects a new provincial government. Visit Elections BC to find a voting place in your riding.