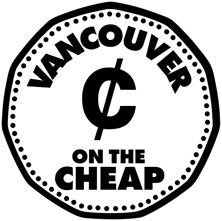 If you were to create a Venn diagram where one circle was labeled "cheap" and the other labeled "awesome", the middle point where they cross over could be labeled "Vancouver on the Cheap". In other words, this is a weekly series on things to do and places to go in Vancouver that fall into that magical category of being both cheap and awesome.
Got a cheap-living tip you'd like to share? Send it in!
Turns out there are two entry-by-donation art parties this weekend! Tonight is The Confessional 2.0, and tomorrow night is Zig-a-Zigallery: A Spice Girls Art show. Yes. Spice Girls art. I don't know about you, but I am more than intrigued - I am tickled.
Turns out this is the third in a series of pop culture art shows, Bill You Murray Me? and Steven Seagallery. Anyone is invited to submit art inspired by the pop culture icon of choice, and then a party is born full of accessible, fun art.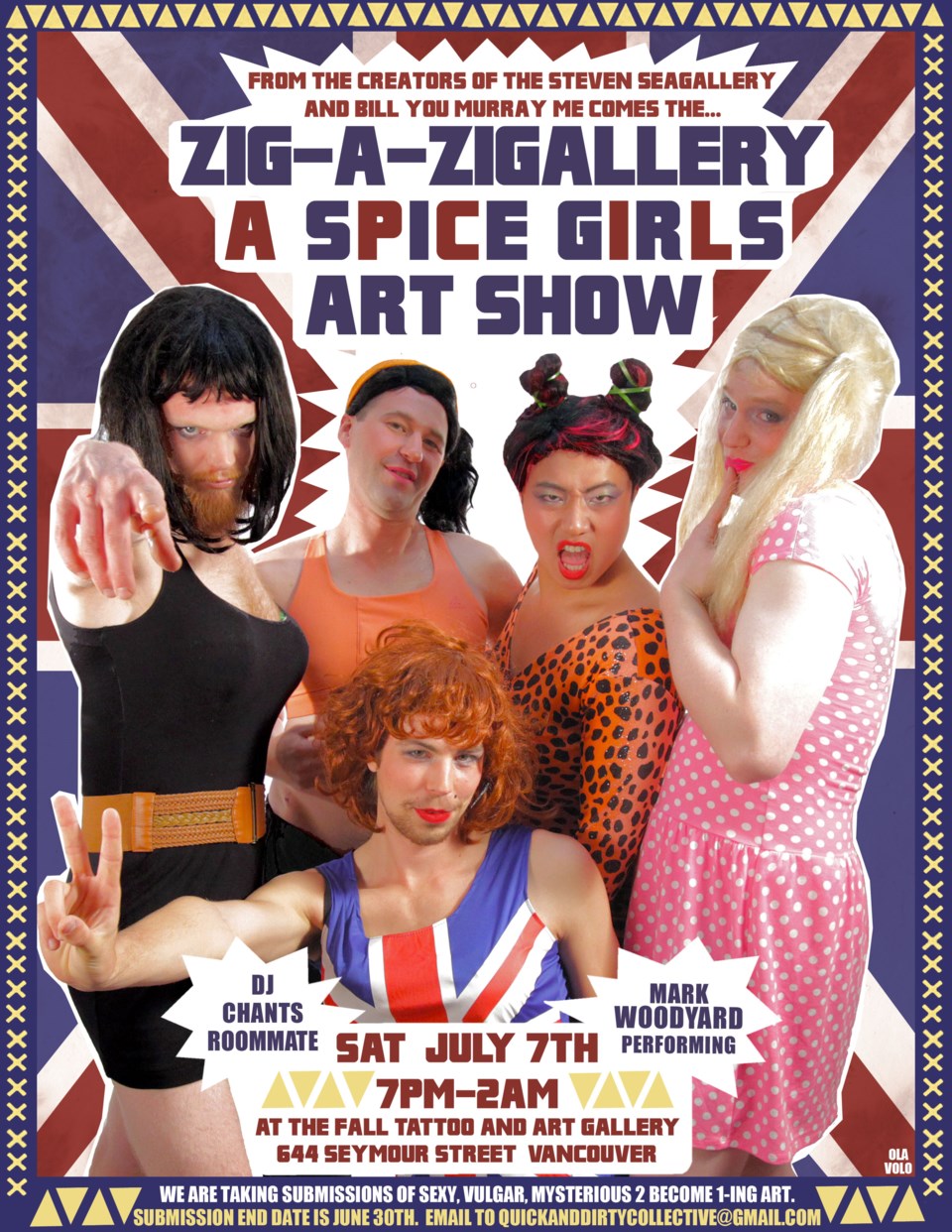 A quick Q&A with creator Christina Chant.
What's the idea behind the pop culture art shows? Why did you start them?
The pop culture shows first started as a fun idea for Burning Man last year. My best friend and I were planning a camp and wanted to give back to the community and do something fun and interactive. A close friend of ours had always joked about doing a Steven Seagallery - so we asked for his permission to go forth and create and he gave us the go ahead. A few art parties at my house later and we had a collection of Steven Seagal based art. When I came back from Burning Man I had all of this art left over and hilarious memories and thought, how can I get this in Vancouver? After getting some help and consulting with an acquaintance of mine - we put together a ramshackle show at the Toast Collective and it was great!
Following that response, I realized that it was a great way to get people together who don't typically create or participate in art. Plus, pop culture is something everyone can connect on - even if it's irony, humour, love or nostalgia, it's a common thread and usually, everyone has a story about it. Which is also why we haven't restricted the mediums; people can express themselves in the way they see fit.
Has anything new or unexpected come up while doing these shows?
So many things! At the Bill you Murray Me? Show we had over 600 people attend which was insane. It was an incredibly positive experience and we had over 150 pieces of art from a variety of mediums/skill sets. I also really appreciate that a lot of contribution were a first for some artists and I was humbled to hear that people felt less intimidated to participate in the show. I also got to see a large private collection of Spice Girls memorabilia and that was pretty cool!
Are you artists yourselves?
I often joke that we have a "No talent necessary policy" so that I can put my own crayon drawings in the show. Ola Volobuyeva, who is a wonderful illustrator, is my right hand lady and she is wickedly talented. She has made the posters for the show and you can check out her work here: http://olavola.com/. I work as an Outreach Nurse in the DTES for Aboriginals with HIV and also, work in clinics in the DTES. It is my first love and is the reason I am so good with organized chaos.
Anything exciting coming up for the Spice Girls show?
SO many things! We have live instrumental remixes of Spice Girls songs by Mark Woodyard, a surprise performance by the Spice Boys (the men in the posters), 90s beats from DJ Chants Roommate and around 70 pieces of art to share with everyone. So far our submissions range from hand sewn pieces, Insane Clown Posse and Dune inspired drawings, a massive oil painting, some 3D art and spoken word. And that is just the tip of the iceberg...Some of the art will be for sale as well and 100% of the proceeds go to the artists.
What should someone expect to experience when they come?
A really fun, positive environment. Lots of people dressed up as the Spice Girls! We got a lot of kudos last time for throwing a great party, even from the bar staff.
Anything else you want people to know?
We keep things tongue and cheek. Plus, we've been trying to get a hold of the Spice Girls.. so maybe, just maybe, they'll show up...
Zig-a-Zigallery: A Spice Girls Art Show
Saturday, July 7th from 7pm-2am
FALL tattoo and art gallery (644 Seymour St)
Entrance by donation
Costumes encouraged