It's the most wonderful time of the year. No, it's not Christmas, but it is back-to-school. The buses will be busier, school supplies will be sold out, and moving vans will be booked. At UBC Botanical Garden, back-to-school is an exciting time where students new and old, can get outside and get the most out of their time as a UBC student and stay healthy and happy on a budget. Here's our top four budget-friendly (and free!) tips to enjoy UBC Botanical Garden and make this the best back-to-school at UBC yet.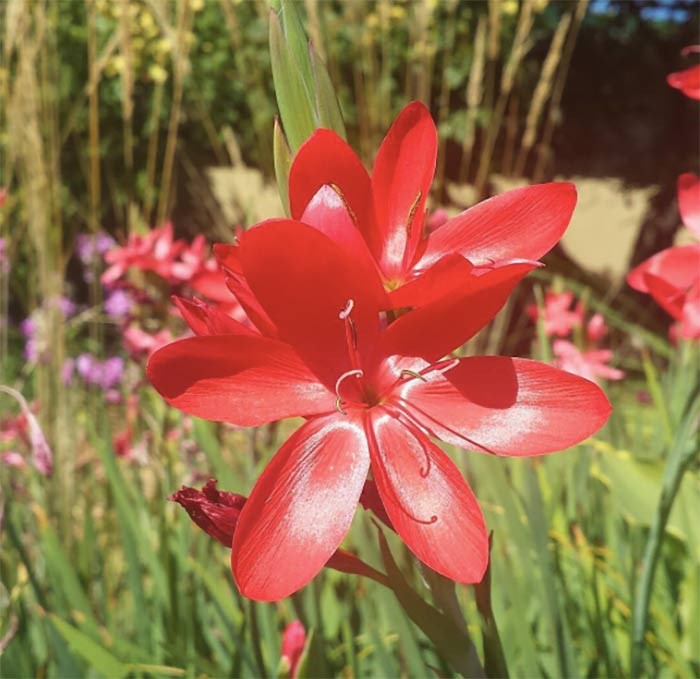 New to UBC? Get to know your campus and get outside with a free guided tour for UBC students of UBC Botanical Garden. On the first three Thursdays of September, take a themed tour and experience the Food Garden, Nitobe Memorial Garden, or the thrilling Greenheart TreeWalk canopy walkway. The Botanical Garden is a block away from Totem Park Rez and Nitobe Memorial Garden is right next to Place Vanier. It's the perfect opportunity to get outside, take some great pictures and learn something new. Tours take place on September 1, 8, 15, and 22 from 4pm-5:30pm. Registration is required.
Free! Admission to UBC Botanical Garden and Nitobe Memorial Garden is free for all UBC students. Show your ID and get in free. Did we mention it's free?
De-stress. Nitobe Memorial Garden is a popular place for UBC students to wind down and tune out in a peaceful garden setting near the centre of campus. A traditional Japanese Garden, Nitobe Garden is considered to one of the top five Japanese gardens outside Japan. The picturesque garden is the perfect place for a quiet escape to help you manage stress during the school year and stay healthy. Garden admission is free for all UBC students with ID.
An apple a day keeps the doctor away. How about 40,000 pounds of apples? That's the number of apples expected to sell at the 25th UBC Apple Festival this year on October 15th and 16th at UBC Botanical Garden. The festival is an annually popular event that is all about apples. Apple sales, apple tastings, apple pies, apple cider, apple trees, apple everything! Grab your friends and roommates to get outside, buy healthy apple snacks and delicious apple treats to keep you healthy and happy during exams. Admission is $5 for the festival.
UBC Botanical Garden is open 7 days a week and is located at 6804 SW Marine Drive at 16th Avenue on the UBC campus. Connect with UBC Botanical Garden on Instagram, Twitter, and Facebook.