Want to get your paws on some of those yummy cupcakes I told you about? See below for details on a special Easter Bunny special deal!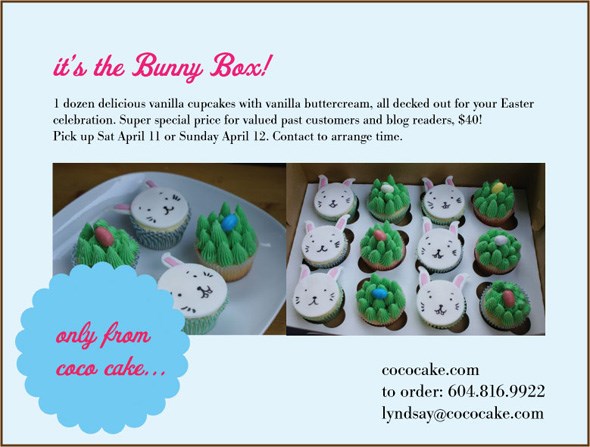 Coco Cake will be offering a limited time only special for blog readers and past Coco Cake customers and their friends-- a 1 dozen box of beautiful vanilla specialty Coco Cake cupcakes, decorated with some serious Bunny-mania style. Boxes are $40 and there is no minimum order. Perfect for the Easter table, or give a kid some giggles, or put a smile on a loved one's face.
if you would like to order, please e-mail Lyndsay with "Bunny Box" in the subject line!