No less than three JUNO award-winning artists will be onstage at Deer Lake Park for the next Burnaby Blues and Roots Festival.
The festival has just announced the lineup for the 20th edition of the popular summer festival, coming Saturday, Aug. 10 to Deer Lake Park.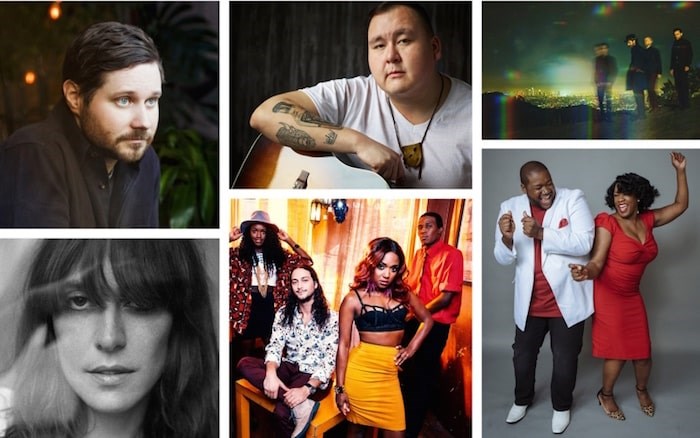 Leading the way is multiple-JUNO-Award-winning Canadian singer-songwriter Feist, whose fourth full-length album, Pleasure, brings into play her punk roots and folk sensibilities. Feist's music has sold more than three million units around the world and has amassed more than 500 million streams. Among her many nominations and awards – including four Grammy nominations – Feist also boasts the second-most-watched video in Sesame Street history (1,2,3,4, if you wondered).
She's joined by fellow Canadians and JUNO winner Dan Mangan, the Vancouver-based singer-songwriter whose fifth full-length album More or Less – featuring the singles Troubled Mind, Fool for Waiting and Just Fear - has been earning him acclaim from critics and fans alike.
The Canadian contingent is filled out by William Prince, a JUNO Award-winning singer-songwriter raised on the Peguis First Nation in Manitoba. His album Earthly Days, led by the debut single Breathless, was released worldwide by Glassnote Records in 2018.
Bringing their soul-steeped sounds to the stage will be Southern Avenue, a young Memphis quintet that embodies that city's soul, blues and gospel traditions.
The War and Treaty – a.k.a. the husband-and-wife duo of Michael and Tanya Trotter – will light up the stage with the Southern soul sounds that characterize their 2018 full-length album Healing Tide.
Also lending some star power to the lineup will be Lord Huron, the American indie folk-rockers led by Los Angeles-based Ben Schneider, whose 2018 album Vide Noir has earned international acclaim.
Tickets go on sale Friday, March 1 at 10 am.