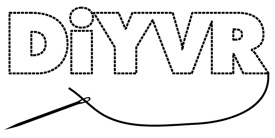 DiYVR is a weekly spotlight on all things handmade, done-by-oneself, crafted and hacked around Vancouver, featuring profiles of makers, event announcements, exhibits and general DIY fun. Know someone or something we should cover? Email me!
I posted a fair bit about Vancouver Mini Maker Faire leading up to the event this past weekend, and I just can't stop. Mainly because the event blew my mind. The creative, DIY community in this city is SO MUCH cooler than I ever thought it was! To boot, everyone's friendly and wants to share how and why they do what they do.
The event was two days of parents making stuff with their kids, middle-aged people bugging out in wonder, crafters learning about circuitry and hackers learning to knit. I honestly can't think of anything more fun or inspiring.
Did you go? Leave a comment and tell us something you learned!
The Express on Shaw TV did a great overview of the event:
After the jump, photos of just a wee sampling of things I was able to snap with my phone. Check out the Maker Faire Vancouver Flickr group for tons more.