Days like today in Vancouver can be a little tough to bear.  Our glorious mountain views are obscured by a monochromatic haze and the steady rain is nearly inescapable.  Even from within the comforts of home or the bustle of the workplace, it's hard to walk by a window without feeling just a little down.  People become more irritable and conversations easily degenerate into gripe sessions.  The potential of suffering from SAD becomes very, very real.
The situation looks dire indeed.
But let's put things into perspective. We make our home in one of the most beautiful, most liveable and most diverse cities in all the world - and a little rain doesn't change that.  We have so much to look forward to in the coming weeks and months: festivals, concerts, arts events, BBQs, markets, beach days and more natural beauty than you can shake a stick at.  There are neighbourhoods to visit, foods to sample and cultures to explore.  Days like these are important reminders for us to be thankful for what we've got, because we won't have time to sit around and reflect when the weather improves and we're out having fun.  Besides, the rain helps keep our streets & sidewalks clean and our friends the plants & trees need love too.
So turn that frown upside down - even though summer has started off with a whimper, the most AWESOME of days are still to come...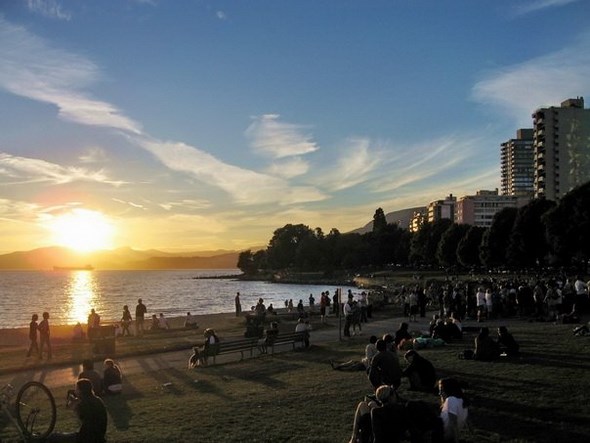 Some more reminders after the break, if you need 'em...