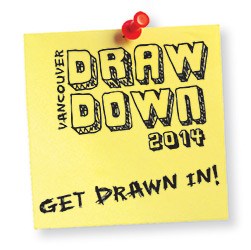 Now in its 5th year, Vancouver Draw Down is a city-wide day of drawing that celebrates creativity and challenges commonplace ideas about what drawing is and what it can do. Reconnect with the power and pleasure of making your mark at over 40 FREE drawing workshops on Saturday, June 14th.
The Daily Drawing Challenge is precisely that - a challenge from Vancouver Draw Down for you to draw every day. The seven-day Daily Drawing Challenge is designed to get your imagination and ink flowing in preparation of the 2014 Vancouver Draw Down workshops on June 14th.
Try your kick at the can and take part in today's challenge. Choose one or both of the options below, have fun, and share it on the Vancouver Draw Down Facebook page and Instagram. Tag it #DailyDrawing.
JUST FOR FUN (5 mins): Tape 2 different crayons or markers together and cover a page with doodles using this tool.
CHALLENGING (15 mins): Tape 2 different crayons or markers together and, using this tool, draw something with your non-dominant hand.
To get you inspired (and convince you, really, anyone can draw) Vancouver Draw Down invited seven prominent Vancouverites to participate in the challenge.
For the fourth challenge we have Gershon Koffie, Whitecaps FC  midfielder.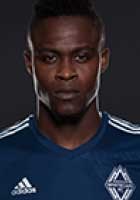 Which of the two options did you choose?
I chose the two markers and non-dominant hand options.
What was the last thing you drew before this?
The last thing I drew was a painting that captures the love between a man and a woman.
How was the experience of doing the daily drawing challenge?
It was a great opportunity to participate in the daily drawing challenge and express my creativity in under 15 minutes. My preferred medium is paint and a canvas. This drawing challenge was an interesting way to explore my artistic abilities with other tools.
Here's the finished product: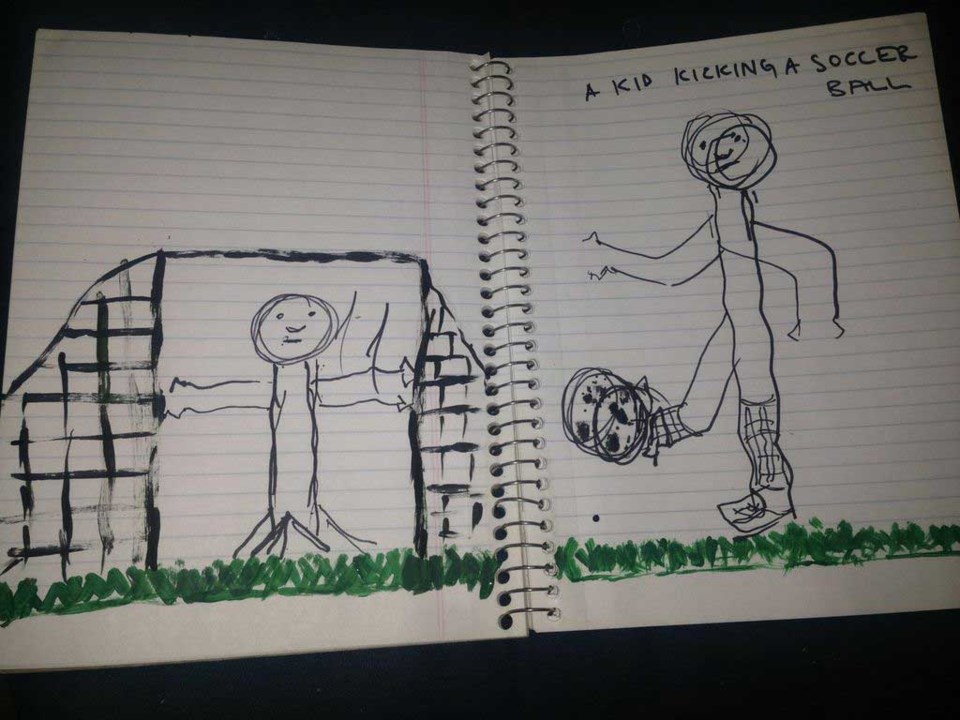 Here is Gershon at work on one of his paintings: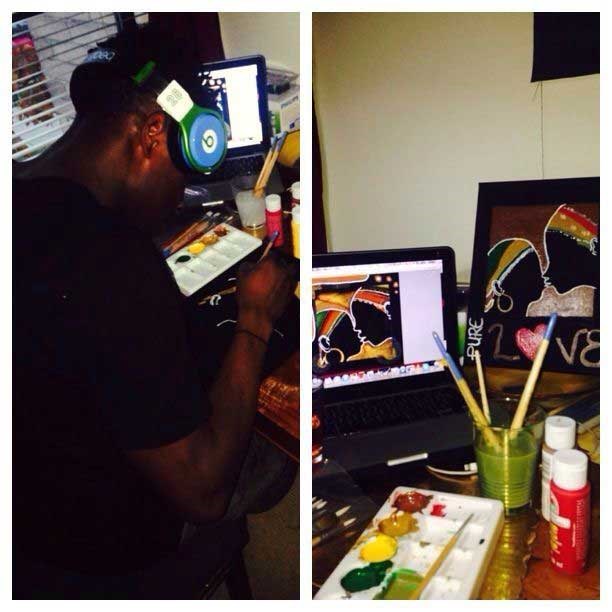 THANKS GERSHON!
A promising central midfielder, Gershon Koffie joined Whitecaps FC's inaugural Major League Soccer roster on February 9, 2011, becoming one of the first players to be signed to an international roster spot by the club. A product of the lower divisions in his native Ghana, Koffie moved up to MLS with Vancouver after signing with the club on Sept. 3, 2010, during the 2010 USSF D-2 Pro Leauge season.