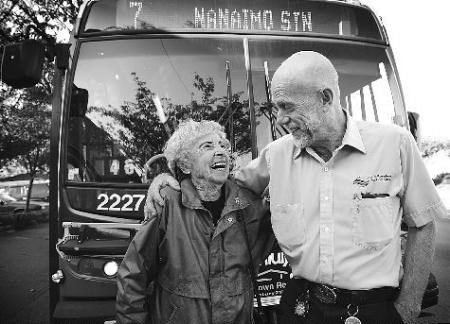 On Sunday May 30th 2010, bus driver Angus McIntyre driving the #20 Victoria bus left downtown @ 10pm for the last time. After 41 years of service, its his turn to ring the bell..
So my Dad, a former driver and friend of 45 yrs decided to come down from Kamloops and surprise him by getting on the bus at Broadway and Commercial to ride with him for his last trip - just like he did on some of his first ones 41 yrs ago.
Since I live nearby, I got the call to come and join him. It was so awesome to see the look on his face. He was driving in his original uniform and cap too!
So congrats to Angus! A true pillar in the community that undoubtedly touched the lives of thousands.