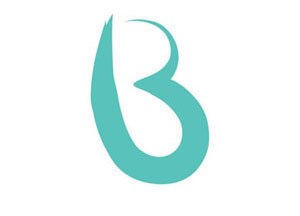 IT'S FITNESS

FRIDAY

!
For the next 3 months I'm blogging about my adventure to complete the 36 classes in 90 challenge put on by and in partnership with Barre Fitness!
Hopefully you'll join me and be motivated to get fit! I'll be sharing recipes, exercises, class and workshop ideas, and more.
And *BONUS* if when I complete the challenge and go to 36 classes, I get to give away TWO 2-Week Trial passes to Barre Fitness to some lucky VIA readers!
So encourage me on twitter follow the challenge hashtag: #BBFC and I'll see you at the Barre!
This week Ella from Barre Fitness is bringing you some more workouts that you can do at home (or at the beach like she did!) or in the studio! Seeing that it's gorgeous and sunny early here in Vancouver, it's about time you toned that beach body!
Barre Fitness Beach Body Abs Workout(no barre required)
Do these Barre Body Ab moves 3 days per week and work your way up to 5 times per week. Attack those abs, strengthen your core and tighten your tummy just in time for beach season - barre style!
(Beach setting courtesy of Crab Park at Portside, photos: Joel Krich)
1. Plié Twist w/ Weights
- 16 twists to the RIGHT, hold final twist position and do 32 one inch pulses twisting to the RIGHT. Repeat entire set to the LEFT
- TIP: Twist from the obliqués, and drop the tailbone directly beneath you keeping the spine long
2. Plank Knee Twist Extension
- 8 knee twists in plank position reaching the RIGHT knee to the LEFT elbow and returning to a full extension in downward dog, hold the final position and do 32 one inch pulses curling through the abs, drawing the knee to the elbow. Repeat entire set on opposite leg.
- TIP:  Draw the navel to the spine to stabilize  the core, do not move too quickly through the motion and stay focused
3. V-Sit w/ Ballet Arms
- 16 extensions into V position, then hold the V-Sit for 15 seconds working your way to 30 seconds
- TIP: Keep your back flat, as you extend the arms overhead pull them back in line with your ears