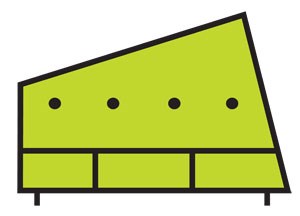 SCENE AND HEARD showcases the independent music scene here in Vancouver.
Green Couch Sessions is a live music video series - experiments in which GCS attempt to marry the artist with the environment.
The music fills the space and the various locations, inevitably producing a sound unique to the session, never to be reproduced, only to be enjoyed by you, the viewers.
VIAindie is excited to partner up with Green Couch to show YOU their latest and greatest videos of musicians and locations from all over the city!
Stay tuned! 
Artist: JP Maurice
Song: Game Changer
Our good friend Jean-Paul Maurice was joined by a talented group of local musicians for this big beautiful session.
Scott Perrie of Redgy Blackout on trumpet, Geoff Petrie of The Matinee on guitar, and Hugh McDonald of Facts and Lydia Hol on backing vocals, Benny Schütze and Sean Tyson of Top Less Gay Love Tekno Party on drums, Nick McRae of Sunday Buckets on piano, Stephanie Chatman and Michelle Faehrmann of Four On The Floor on violin and cello respectively, Evan Konrad of Bed of Stars on guitar and Dane Stevens from Tough Lovers on bass.
The group collected and played at the legendary St James Hall in Kitsilano and we were honored to be there to capture it on our couch.
Hosted by: St James Community Square