Not sure how I missed this but I got word from V.I.A. reader Nick Fruhling this morning that Google Maps implemented street view for Vancouver today (click to view). From Nick:
Hey there VIA,
Here's a tip: Google launched their street view for Vancouver today, with images taken back in April/May of 2009. It's super fun (and a little creepy) to cruise around and see all your favourite spots and peep at you and your friends' residences. I even found myself on my Vespa (http://bit.ly/32gf9g)!
They also launched live traffic info this week, letting you factor in both current and historical traffic info to your commute.
Awesome stuff.
nick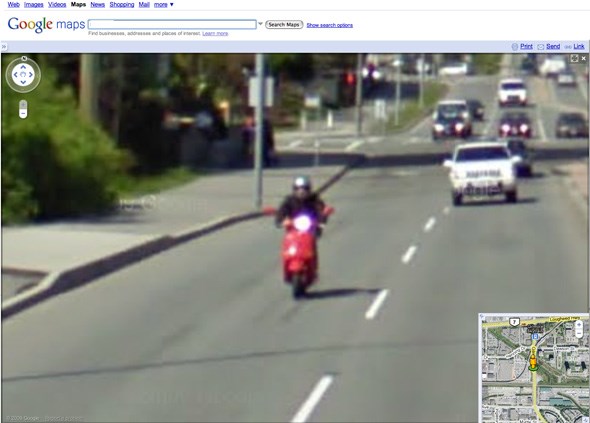 Photo: Nick on his Vespa on Google Street View!