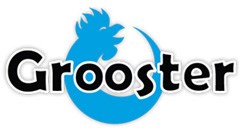 By now you've certainly heard of Vancouver-based Grooster.com, a group buying web site that offers an amazing limited time offer every day.
Great news today as Grooster goes beyond their daily deals to launch a platform for flash sales: The "Deal Gallery" is a one stop shop where consumers can pick and choose from a range of sales that last anywhere from two hours up to two weeks. They're starting with three to five flash sales simultaneously, and that number will soon grow. Check out the gallery HERE!
Here's one of a few of the flash sales featured in the gallery, click to see the rest!