Want to win 16 books of poetry by the artists featured in Poetry in Transit cards on buses and SkyTrains?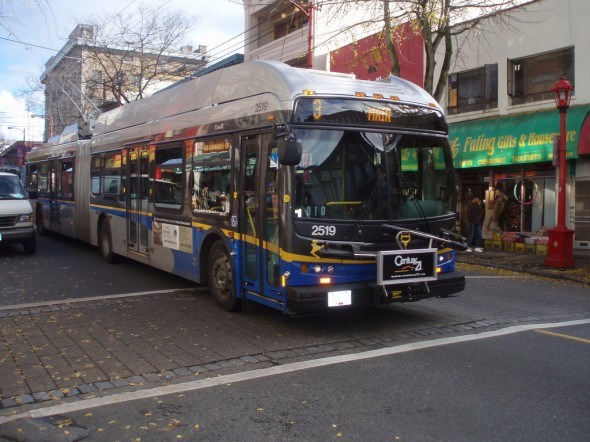 Poetry in Transit is the program that puts those lovely poetry cards up. Jointly organized by BC Transit, Translink and the Association of Book Publishers of BC, the program's been running since 1996 and has featured 190 poems from established and emerging writers, including BC- and Canadian-published poets, and now the ABPBC is holding a contest with a motherlode of poetry as the prize. All you have to do is submit your great story about Poetry in Transit.
Contest details are on The Buzzer blog; the deadline is May 31st.
---
Photo credit: New Flyer E60LF Vancouver, by paulkimo90 on Flickr (CC-a licensed)