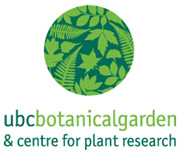 UBC Botanical Garden is Canada's oldest continuously operating university botanical garden. The original mission of the garden was research into the native flora of British Columbia. Over the past nine decades, our mission has broadened to include research, conservation, teaching and public display of temperate plants from around the world, particularly Asian, alpine and native plants. We're also home to the Greenheart Canopy Walkway.Come visit us - we're located at 6804 SW Marine Drive, Vancouver, BC. You can find more info at botanicalgarden.ubc.ca
I dare not predict which magnolias or rhododendrons will be early this year. Magnolia sargentiana flower openings, for example, can vary by more than six weeks (we know, because our Friends of the Garden volunteers have been recording this in the garden for more than twenty years). On the other hand, flowering in our Crocus and Narcissus seldom varies more than a week or two from one year to the next. Bulbs are significantly more reliable with respect to opening dates and most people have few reservations in making predictions about them.
In our E.H. Lohbrunner Alpine Garden, where most of the bulb diversity is found—indeed, where most of the Botanical Garden's overall species diversity is found—there are hundreds of smaller bulbs swarming about the continental plantings. The majority of the spring bulbs produce their flowers in March. Getting a head start on March is Iris 'Katherine Hodgkin', a 10-cm-tall standout with pale liquid blue flowers with brilliant gold highlights. These bulbs are planted among the tufa in the Asia Minor section. Nearby are the brilliant cerise pink flowers of Cyclamen coum. The Europe section also has its share of bulbs, including a variety of Galanthus (snowdrops), Narcissus (daffodils), Leucojum (snowflakes) and Crocus.
Speaking of crocuses and daffodils, visitors to the garden in March will undoubtedly notice that the expanse of lawn in front of the Garden has been transformed by a newly naturalized bulb display. The inaugural class of UBC Botanical Garden Horticulture Training Program students planted nearly 10,000 of them last autumn. The bulbs, a generous gift to the program from Elizabeth Haan, include equal numbers of Crocus chrysanthus 'Ruby Giant' and 'Cream Beauty' (snow crocuses), Narcissus poeticus (pheasant's eye) and N. bulbocodium (hoop petticoat daffodil).
Please come and enjoy these cheery flowers, as well as what other surprises might also be blooming in the Botanical Garden in March.
Written by: Douglas Justice, Associate Director and Curator of Collections at UBC Botanical Garden. Along with his regular duties, Douglas also teaches in both the Garden's Horticulture Training Program and Masters of Landscape Architecture program at UBC. A former nursery manager, gardener and horticulture instructor, he is an active member of a number of local, national and international plant and garden organizations and is currently writing a book on trees for the Vancouver area.
---
Nature and Culture: Reflections on the Journey from Biodiversity and Culture to Biocultural Diversity (with Dr. Nancy Turner)
Thursday, March 7, 2013  |  7:00 p.m.
UBC Earth Sciences Building, Room 1013 (2207 Main Mall, Vancouver)
By donation ($5 suggested)
RSVP here (Space is limited, RSVP early to avoid disappointment.)
Predominant in western thinking is the dichotomy between "nature" and "culture", with humans seen to be above and dominant over nature. Many societies, however, embrace a different philosophy in that humans are part of nature, and that we have responsibilities towards other species as we do to our own kin.
Join Nancy Turner as we explore why thinking of the importance not only of biodiversity, but of biocultural diversity, can help us frame our attitudes, our governance systems, and our very understandings of what it is to be human, and may help us to become responsible players in the world's ecosystems.
About the Speaker: Nancy Turner is an ethnobotanist, Distinguished Professor and Hakai Professor in Ethnoecology in the School of Environmental Studies, University of Victoria. She has worked with First Nations' elders and cultural specialists in northwestern North America for over 40 years documenting and promoting their traditional knowledge of plants and habitats.She has authored or co-authored over 20 books and over 125 book chapters and papers. Nancy received an Honorary Doctoral Degree of Science from the University of British Columbia in 2011. Her awards include membership in the Order of British Columbia (1999) and the Order of Canada (2009).